The Make-A-Wish Foundation used a little extra magic to make a little girl named Addison's dreams come true, reports
KHON2
.
Addison, who is in remission after a two-and-a-half-year battle with lymphoid leukemia, has always wanted to visit Hawaii. According to the six-year-old, the rain forests of the Aloha state are where all the pink unicorns roam.
Once she arrived, "Princess Addison" was greeted by volunteer actors from Diamond Head Theatre. Dressed as lords and ladies, they led the girl through a magical journey in the tropics. As with all fairy tales, this story has a happy ending: waiting for Addison at the end of her quest was a stunning horse complete with a glittering pink horn.
"There was a lot that went into this production," Siana Hunt, Make-A-Wish Hawaii president and CEO, told KHON2. "The script was written here in Hawaii. All of our characters were local born-and-raised actors and actresses who gave up their heart today to see Addison's wish come true."
Addison was overjoyed to meet and ride the creature she had heard about in so many stories, and her parents were equally amazed by how Make-A-Wish came together for their daughter.
"It's just really touching to see the lengths that everybody has gone through to make her day so memorable," said Addison's mother, Danielle Bulloch. "I teared up twice as we were walking through the forest looking for flowers and fruits."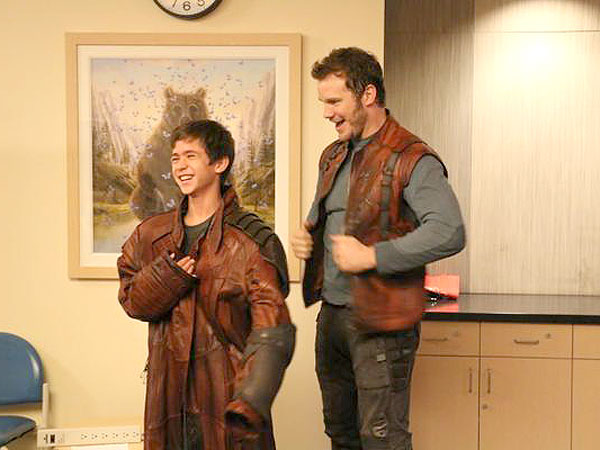 Courtesy Children's Hospital LA / Twitter