First Daughters have to stick together!
While attending their first-ever State Dinner on Thursday,
Malia
and
Sasha Obama
got the chance to meet
Ryan Reynolds
– and, in the process, shared what might be their cutest sister moment ever.
A picture from the receiving line shows Reynolds chatting with a seemingly starstruck Sasha. In the background, supportive big sis Malia, 17, shoots Sasha, 14, a grin and two thumbs up.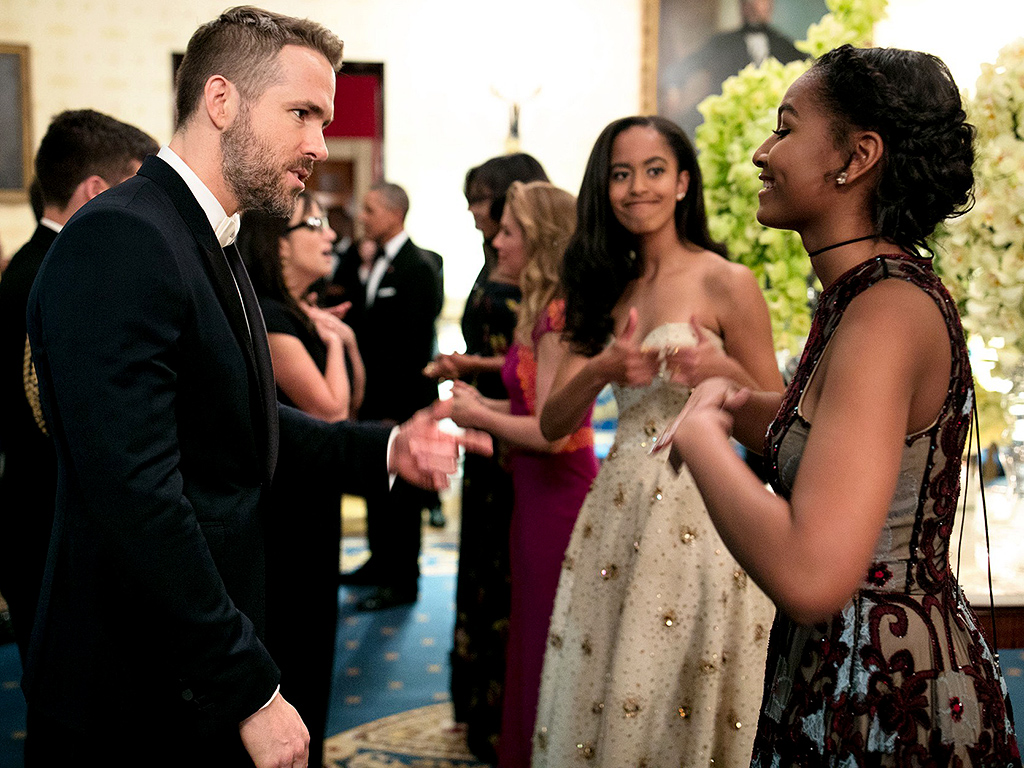 Official White House Photo by Pete Souza
The internet has been collectively "aww"-ing since the adorable pic was released, with people split between recognizing their own love for Reynolds in Sasha's fangirling and praising Malia for cheering on her sister's exciting moment.
Sasha Obama meeting Ryan Reynolds is all of us meeting Ryan Reynolds. pic.twitter.com/q0oNhDrzvu

— Jessica Derschowitz (@jessicasara) March 12, 2016
this picture of malia totally cheering sasha on while she talks to ryan reynolds is just so darn cute pic.twitter.com/p7ykvHrYQv

— shreeya (@mermaidtroye) March 12, 2016
MALIA IS CHEERING SASHA ON WHILE SHE'S TALKING TO RYAN REYNOLDS
THIS MAKES ME WANT A SISTER SO BAD pic.twitter.com/btRof3E7JC

— mar (@_mariamboules_) March 12, 2016
Malia Obama is the BEST Wing woman ever while Sasha talks to Ryan Reynolds pic.twitter.com/BAq7F6suBv

— FashionweekNYC (@FashionweekNYC) March 12, 2016
At the state dinner, which was held in honor of Canadian Prime Minister Justin Trudeau,
President Obama
reflected on how his (
glamorously dressed
) daughters have grown up since he took office.
"When I was first elected to this office, Malia was just 10 and Sasha was 7. And they grow up too fast," he said. "Now Malia is going off to college ... And I'm starting to choke up."



Trudeau, who knows what it's like to be the child of the head of a country himself as the son of former Canadian Prime Minister Pierre Trudeau, also addressed the girls at the dinner, praising their impressive composure.

"I admire you very much, both of you, for your extraordinary strength and your grace, through what is a remarkable childhood and young adulthood that will give you extraordinary strength and wisdom beyond your years for the rest of your life," he said. "The one thing that you have received from your extraordinary parents is the tools to be able to handle the challenges and the opportunities in front of you."