Nick Capano has been in a wheelchair his entire life due to
spina bifida
, a condition that affects the spine and is usually apparent at birth.
But that didn't stop the 26-year-old from climbing a mountain.
With the help of friends and family, Capano hiked Mount Washington (the highest peak in the Northeast) in New Hampshire at 4:30 a.m. on Sunday as a part of the
Sunrise Ascent
, a fundraiser for
Adaptive Sports Partners of the North Country
and
New England Disabled Sports
.
The 30-person crew carried Capano (who supplied motivating music and enthusiasm) up eight miles of grueling terrain until they reached their final destination – the 6,288 ft. peak – at 9 a.m, according to
Itemlive.com
.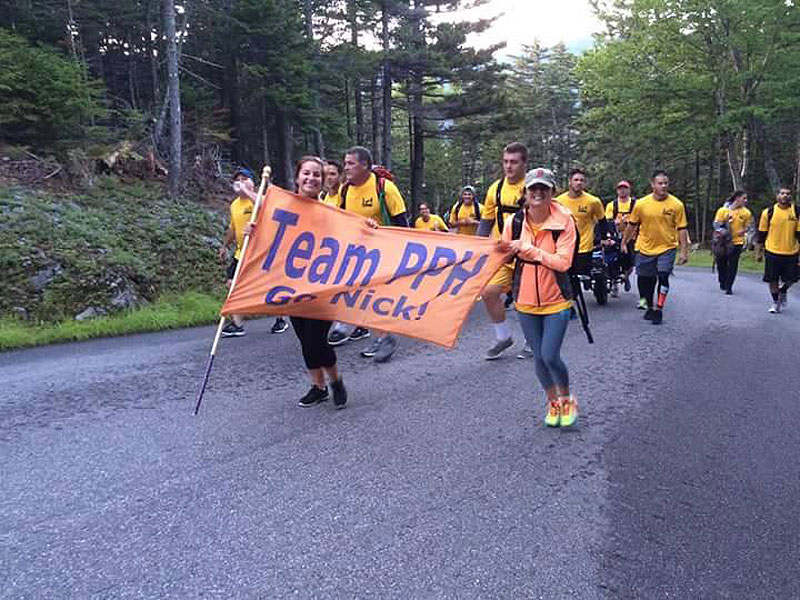 "Nick is the biggest blessing in my life in many ways. He opens my life up to these amazing opportunities. He's always had this amazing attitude no matter what he's going through medically. I knew that this was something we had to do, and to experience it with everyone was incredible," Capano's brother, A.J., told the news outlet.
Although it was an intense hike, Capano said his brother is always looking for a challenge.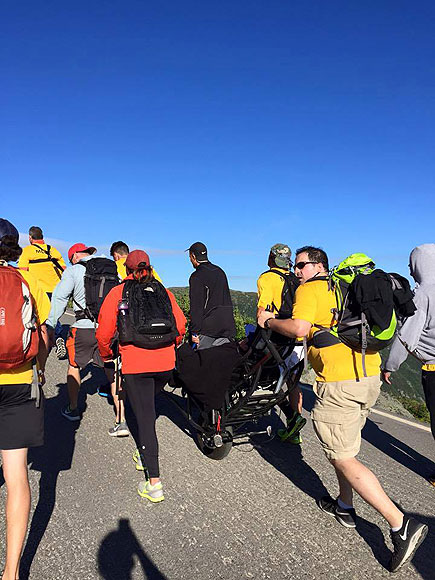 ""He was able to see the top of Mount Washington," Capano told
ItemLive.com
. "Not many able-bodied people can say that for themselves, let alone a kid in a wheelchair."