A Newark, New Jersey nail salon has become the go-to spot – and sanctuary – for women with extremely long nails.
The salon's manicurist Maria Ortiz specializes in women with natural nails around 12-inches long, who want
out-of-this-world designs
and embellishments. But her talent isn't the only draw – Ortiz, 40, has become a "therapist" to most of the ladies featured in the April/May issue of
BUST Magazine
.
"Coming to Maria is absolutely my outlet," Tammy Dunmore, 44, tells BUST of her weekly trips. "If I think I'm going to miss an appointment, I get frantic. It's really crazy, but it's really real. I come prepared to get my nails done, but I don't give her any time frame; we laugh, we talk."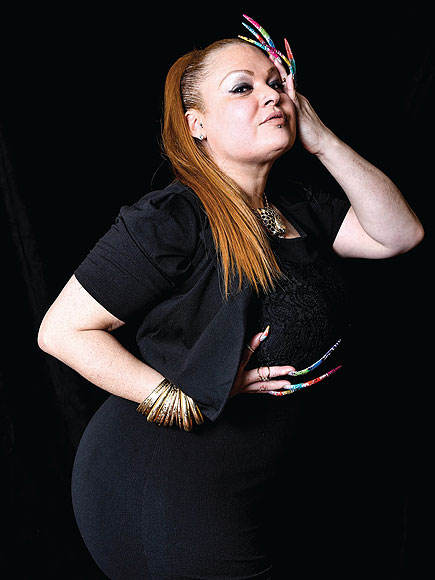 "This is my support group," adds another one of Ortiz's clients, Trinette Williams.
Many of the women Ortiz caters to are used to all the attention the
extreme look
brings them. "I can't go anywhere without people taking pictures," says Kathy Jordan, 53. "I get a lot of comments, but they're almost all good ones."
RELATED VIDEO: Here's Everything You Need to Know about Theresa Caputo's Trademark Nails in under 1 Minute
And others have become accustomed to the questions about the limitations their nails may cause. "I go to the bathroom the same way as anybody else. There's not anything that I can't do with my nails," says Dunmore. "Except braid hair. I cannot braid hair. But I could never braid hair!"
As for the negative comments, Ortiz pays no attention. "I worked so hard for what I have right now," she says. "Hopefully it stays like this, but like I always say, the sky's the limit. I'm ready for the world. And sometimes it can feel like we're against the world."