These guys have still got it!
Four former U.S. Marines decided to recreate a beach photo they took almost exactly 50 years ago on California's
Camp Pendleton
before shipping off to East Asia during the Vietnam War – and they absolutely nailed the photo.
"It's a really funny picture, but one with a lot of heart behind it," Bob DeVenezia, 70, told
Naples Daily News
.
DeVenezia met up with old pals Dennis Puleo, 69, Bob Falk, 71, and Tom Hanks, 69, for the photo shoot – it was the first time the guys had all been together in almost five decades.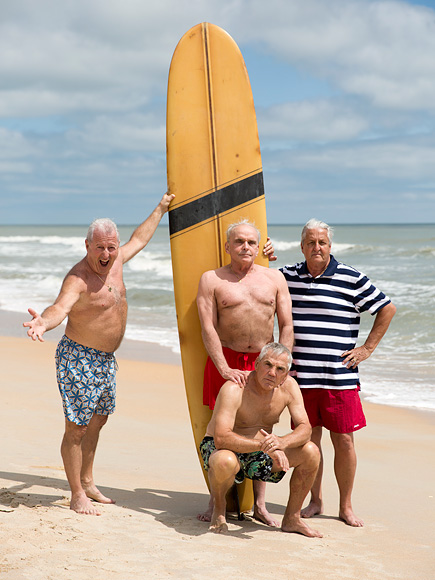 Luke Franke / Naples Daily News
The men – three of which were machine gunners and one was an anti-tank man – spent two years training together as part of the weapons platoon of Bravo Company in San Diego before deploying to Vietnam.
The buddies spent their weekdays completing intense training, which included 20-mile marches through California mountains and sleeping in dirt holes at night.
But on the weekends they would head to the San Diego Zoo, hang out at the beach and bar hop.
•
Need a little inspiration? Click here to subscribe to the Daily Smile Newsletter for uplifting, feel-good stories that brighten up your inbox.
"We cemented a relationship then…" Hanks told Naples Daily News.
While on one particular weekend getaway to Oceanside, California, the quartet, who all ranged in age from 19 to 21, borrowed a surfboard and posed for the photo that would resurface decades later.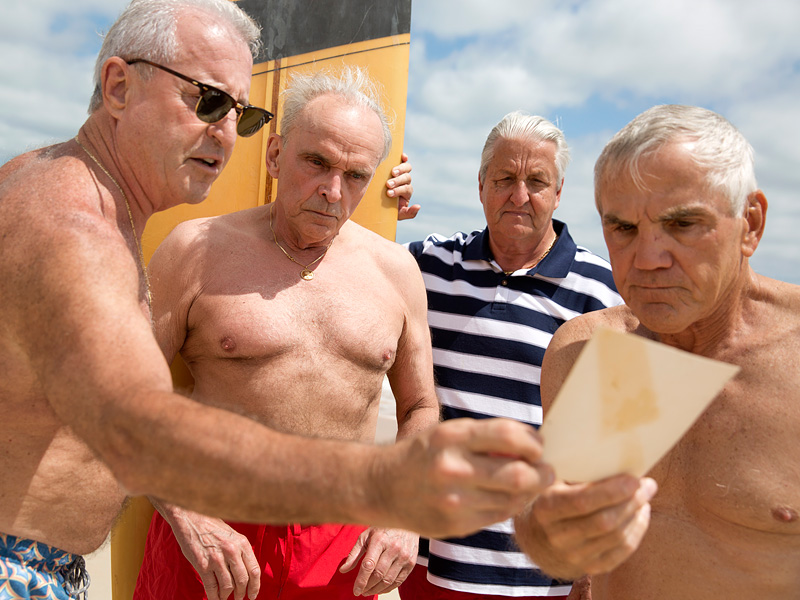 Luke Franke / Naples Daily News
The pals were shipped overseas where they were separated. Two of them went on to earn Purple Hearts, reports Naples Daily News.
When their tours were over, they went their separate ways, eventually losing touch altogether.
"We just broke up. Life is funny like that. I didn't keep in touch with any of them. There was something about the Vietnam War and the negativity we kept hearing," DeVenezia said.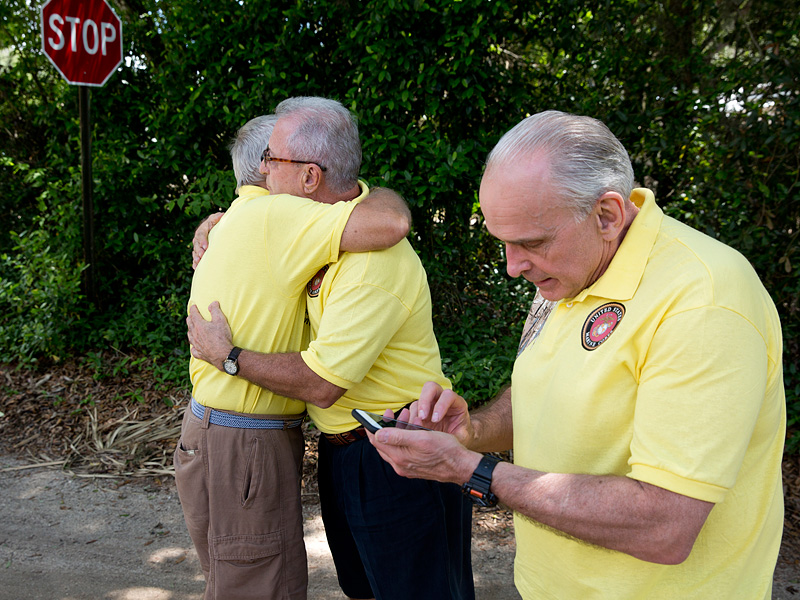 Luke Franke / Naples Daily News
The men went on to have successful careers, build families (six grandchildren among the four of them) and move all across the country.
"Now that I've retired, I've had a lot more time to think back on it," Falk says about his former long-lost friends and the Vietnam War.
But five years ago, he stumbled across a digital memorial commemorating fallen Vietnam soldiers – and his old buddy, Hanks, was the creator.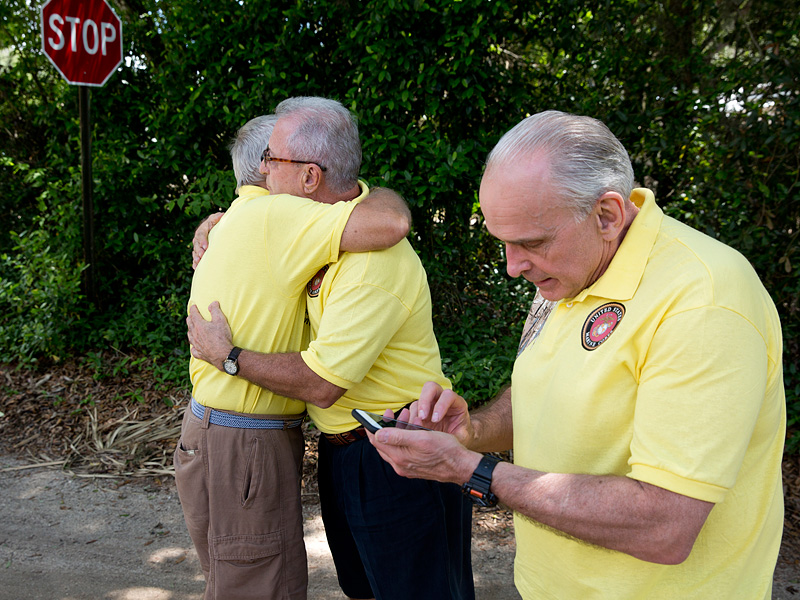 Luke Franke / Naples Daily News
The friends eventually began to reconnect, but for years the foursome was never able to be in the same place at the same time.
Until this month.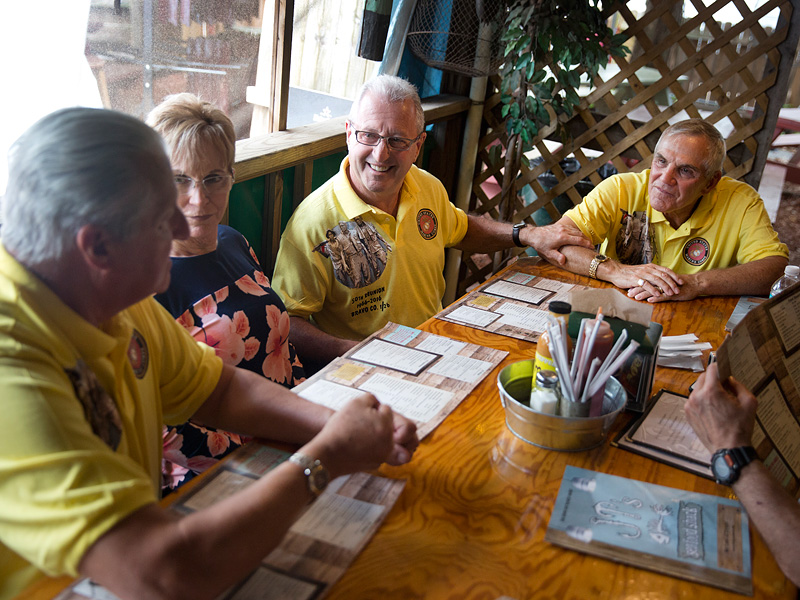 Luke Franke / Naples Daily News
The crew met up in St. Augustine, Florida, on April 23, determined to recreate their iconic 1966 picture.
Falk went to six different department stores looking for the perfect striped shirt for the photo and the crew borrowed a long board from a local surfer as a prop.
Hanks called the day "one of the best days" of his life.
"We all know that we've been given a gift of 50 years," said Puleo.