Marla Maples
moved her daughter
Tiffany
to the west coast to get out of the
public eye
following her 1999 divorce from
Donald Trump
, but she always took measures to make sure Tiffany had a relationship with her half siblings.
Those include Donald Jr., 38,
Ivanka Trump
, 34, and Eric, 32, Trump's children with first wife,
Ivana
, as well as Barron, 10, his son with current wife
Melania
.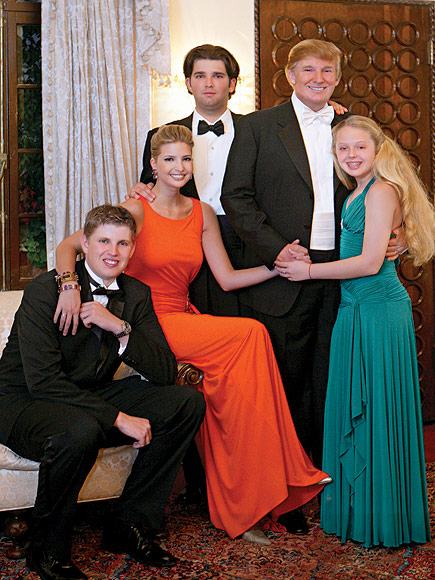 Maring Photography / Getty Images
"I never let her ever think of them as her half sister or half brothers," Maples explains. "This is your family. It was really important to me: Every birthday, every occasion, always say hi and connect."
"No matter what may have been going on between her father and [me], I wanted the kids to always stay connected and rooted," Maples explains. "I'll always love them. I knew them when they were so young, and I'm so proud of who they are today. They're all fantastic to Tiffany."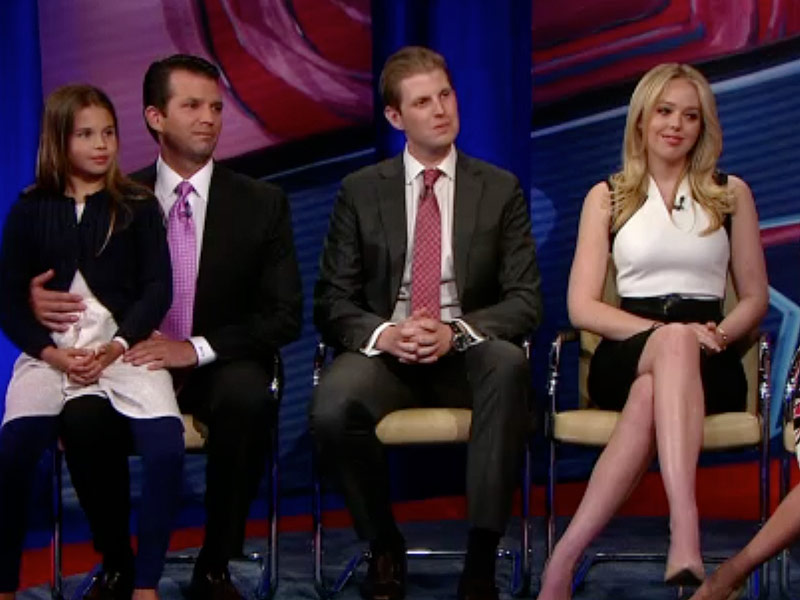 Now that Tiffany is in college on the east coast at the University of Pennsylvania, she has more time to see her siblings, all of whom work for dad managing different branches of the Trump Organization in New York City.
"She's able to spend more time with Ivanka who has been a great supporter," says Maples. "Ivanka and [her husband Jared Kushner] have been helping make suggestions of jobs Tiffany can take after school. They've been so kind and helpful."
They've also helped her become acclimated to the spotlight, as Tiffany spends more time campaigning for her father's Presidential bid, most recently flying in to appear with her family on the extremely high profile CNN Town Hall.
"She found out about that when she was out in L.A. with me [for
Dancing With the Stars
]," Maples says. "She had to be back in N.Y.C. the next day. It's like, 'What is she going to wear?' I got a chance to scramble as a mom again and help get her ready to step into that world. I put an outfit I had borrowed to wear on
Access Hollywood
on her."
"I knew Tiffany would ultimately have a public life," Maples says. "But watching her sit there in that arena with that much pressure on her and see how she has become a woman. I could not have been more proud of her."
But "what touched my heart the most," Maples says, "was to see Tiffany and her siblings all sitting there together."