Marla Maples
first became a public figure during the tabloid scandal surrounding
Donald Trump
's contentious divorce from first wife
Ivana
in 1989—as the 25-year-old "other woman" blamed for
breaking up the marriage
. The story dominated the New York City tabloids for months.
"It was awful. They wouldn't leave my family alone," says Maples, now 52. "I wanted to fix everything. I like to fix things for people and suddenly here's all these stories out. I couldn't keep up."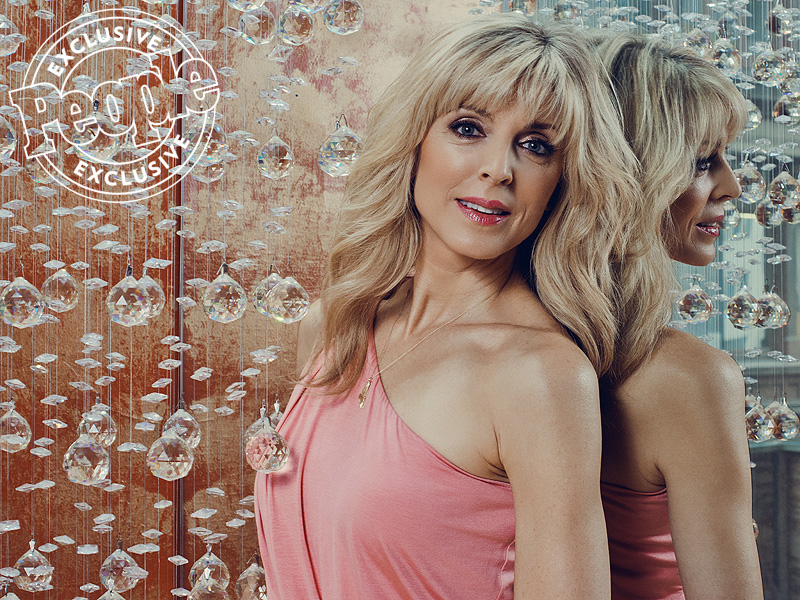 Amid the media frenzy, Maples went off the grid in 1990 to work in the Peace Corps in Guatemala, "to get away from where anyone knew me, and just get to what was real," she recalls. "CNN like 'Where is Marla Maples?' They were trying to guess and they were guessing me to be at some luxurious spa. I was like, they are so far away from knowing who I am."
But when he headlines didn't dissipate after a month, "my father called and said, 'Honey, it's not getting any better. I think you're going to have to come back and deal with it.'"
Salacious headlines became a way of life for Maples, as she and Trump continued on in an on-again off-again relationship until 1993, when she welcomed their
daughter Tiffany
.
"She came a little sooner than I had anticipated, and all I could say is 'Thank you,' " Maples says of the pregnancy she calls "the greatest unplanned surprise of all."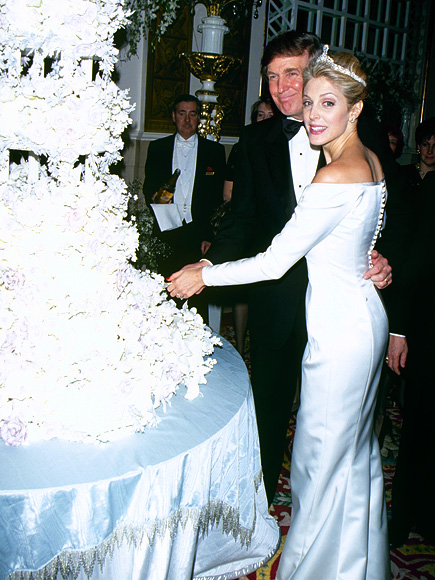 The LIFE Picture Collection / Getty
Two months after Tiffany was born, the pair wed at New York City's Plaza Hotel, with Maples wearing a diamond tiara worth a reported $2 million; they
finalized their divorce
in 1999.
Reflecting on the past, Maples says she wishes she hadn't gotten caught up in the press coverage.
"If I had to do it over again, I would just live my life and not worry so much about what other people thought," she says. "I wish I had had more fun. Even during the crazy times, I wish I'd laughed more."
But there's one person whose opinion Maples does worry about: Trump's first wife,
Ivana
.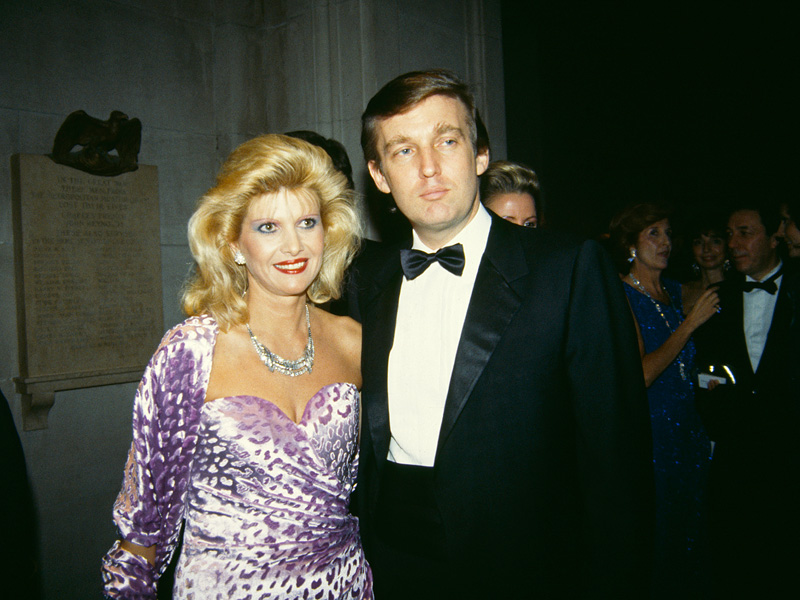 Tom Gates / Archive Photos / Getty
In an interview with the
New York Post
in March, Ivana said, "[Maples] asked to apologize to me in the
Daily Mail
in London. They asked if I accepted the apology and I said no. Why should I? She broke my marriage!"
"That makes me sad because I wish her nothing but love," Maples says. "I love her kids, and if she's holding any kind of resentment toward me, I really hope, for her sake, that she can forgive me."