Marlon Brando
fell in love with the lush, private South Pacific atoll, Tetiaroa, while filming the 1962 film
Mutiny on the Bounty
– the Oscar winner purchased his beloved chain of islands in 1967 in the hopes they could be used as a location for research and education on biodiversity and sustainability.
Today, the remote string of South Pacific islets, still owned by the Brando family, is home to a team of biologists, including the Oscar winner's grandson, who conduct research on mosquito-borne illnesses – specifically the rapidly-spreading
Zika virus
.
French biologist Herveé Bossin heads the research group that examines different controlled methods to stop the global spread of mosquito-caused human illnesses.
Zika, the mosquito-borne illness that has been linked to temporary paralysis and
microcephaly
, is causing global panic as it spreads to destinations like Mexico, Barbados and Jamaica.
During a tour of Puerto Rico, director of U.S. Centers for Disease Control and Prevention, Dr. Thomas Frieden called Zika a "tremendous challenge and crisis."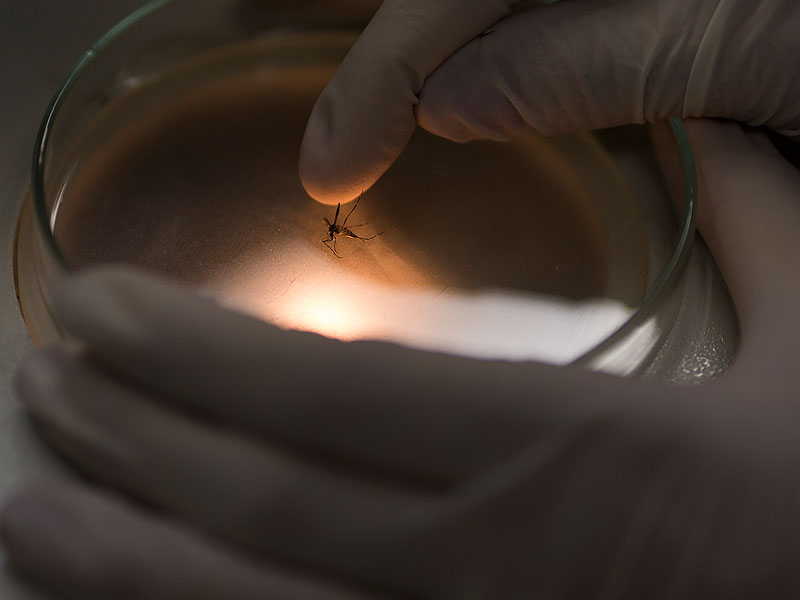 Bossin's team in Tetiaroa has released more than 1 million sterile male mosquitos on the island as a part of their experiment. The results have shown a hundredfold drop in the atoll's mosquito population, reports
STAT
.
"Response is a losing battle. All we can do is prevention," Bossin told the publication.
Manea Brando, an investigator on Bossin's team and grandson of the iconic American actor, assists in releasing the sterile males and recording the island's insect population.
The research team shares the chain of islands with luxury hotel
The Brando
and is approaching their mosquito investigation from two angles. They hope to halt the spread of disease in populated island areas, while also eliminating the mosquito population entirely from the area surrounding the resort.
To do this, Bossin is actually infecting island mosquitos with a bacterium called Wolbachia, which disables the insects to pass diseases like West Nile to humans, reports STAT.
This approach is not yet proven to be effective against Zika, but experts say, based on its expansive success, it will be easy to prove.
"We have every expectation that they'll also be resistant to Zika," Wolbachia expert and University of Melbourne in Australia professor Cameron Simmons told STAT.
Bossin's Tetiaroa mosquito experiment is the first of its kind.
"Our goal is not to remove [Polynesian mosquitos] from the earth. It's to make sure that on populated islands, we are no longer exposed," Bossin told STAT.