Victoria's Secret Angel
Martha Hunt
just can't keep quiet about her gal pal
Taylor Swift.
In an interview with
Hamptons"
magazine, Hunt – a certified member of
Swift's Squad
– gushed that the "Bad Blood" singer is one of her role models.
"Taylor Swift – I can't say enough good things about her," the 26-year-old model said. "I admire her so much as a person and as a role model for young women."
Hunt played "HomeSlice" in Swift's
Bad Blood
video and strutted her stuff on stage during Swift's
1989
tour – not to mention her
Instagram-chronicled
friendship with the singer. So it's no surprise that when asked who her role models and heroes are, the interview took a
Swift
turn.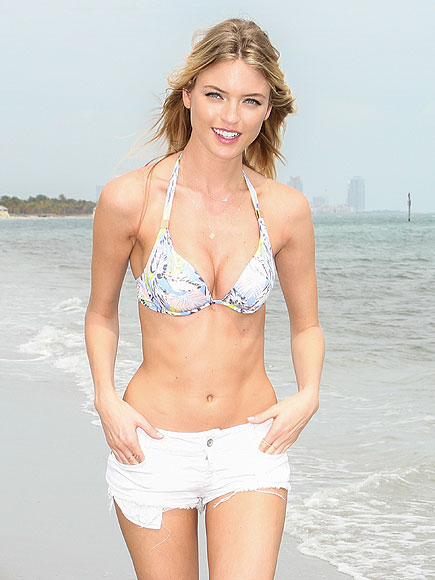 "I think we need more people like [Swift;] people who want to bring women together and not oversexualize themselves," the North Carolina native told the magazine.
She added: "Plus, she's talented, and she's just the best."
Hunt recently
told PEOPLE
that the reason Swift attracts so many friends is her "infectious personality."
It sure seems that way, as Swift's squad has racked up numerous names like
Lena Dunham,
Gigi Hadid,
Empire's
Serayah and more – many, many more.
Squad status and Swift aside, Hunt discussed a battle she's dealt with for years: living with scoliosis.
"It has definitely made walking the runway a little more of a challenge for me," she said, "but I'm just so thankful that I've been able to walk runways and achieve so much, even with this condition."