Football player, talk-show host and now ... male stripper?
Michael Strahan
will take it off for
Magic Mike XXL
, due in theaters July 2015, he announced Monday on his syndicated morning show
Live with Kelly and Michael
.
"I'm about to do something that started as a joke here on the show, when I was just here as a co-host one day and we had a guest here who did a movie, and I decided to reenact some of his movie," Strahan hinted Monday. "So then he kept messing around with me."
As part of a running gag,
Channing Tatum
kept pleading with Strahan to join the sequel as he promoted the original movie in 2012. Eventually, Strahan stripped down on air.
"That was an absolute joke, and I can dance much better than that," Strahan, 42, continued.
But this time, the casting news is no laughing matter: Warner Bros. confirmed the former Giants defensive end will appear as a new character alongside
Elizabeth Banks
,
Andie MacDowell
and
Jada Pinkett Smith
. Tatum and stars
Matt Bomer
and
Joe Manganiello
will also return.
It's a dream come true for Strahan, who
posed as a scantily-clad construction worker
for PEOPLE's
Magic Mike
-inspired
Sexiest Man Alive
photo shoot in 2013.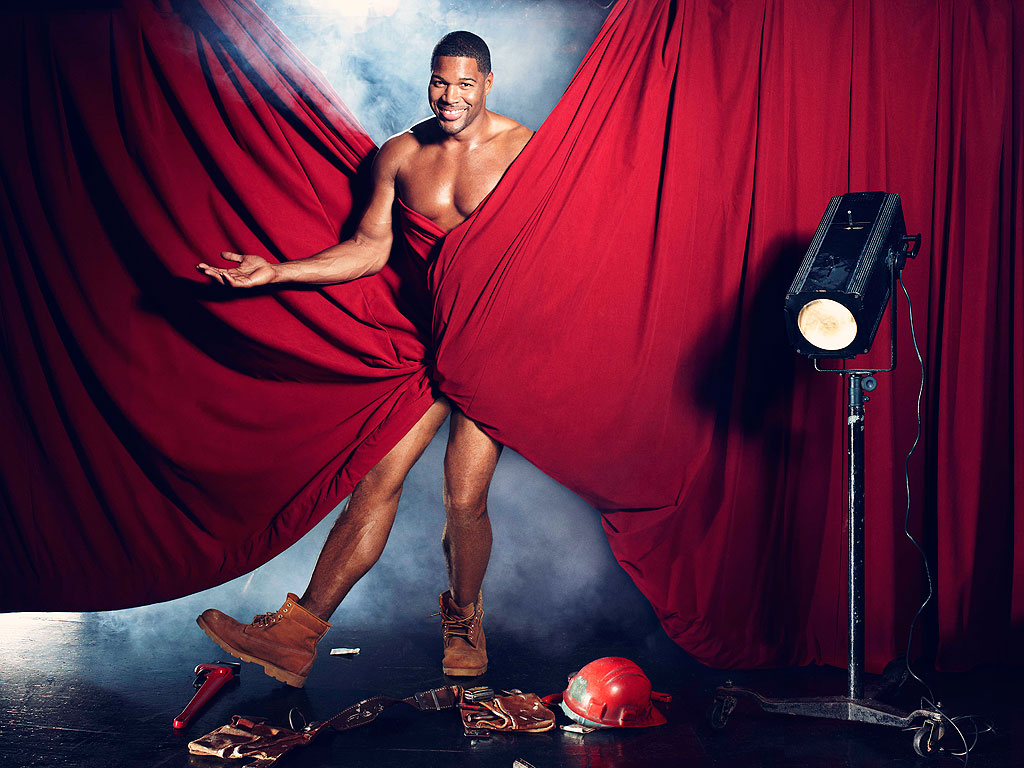 "You can always go back to the old Michael Jackson classics that will get you on the dance floor," he told PEOPLE at the time of his go-to moves. "If I hear an old Michael Jackson, you better watch out, I might moonwalk on you."
But just how risqué will the real
Magic Mike
role get?
"The wardrobe guy called me the other day ... and after the conversation, I said, 'Why did he even bother to call me to talk about wardrobe, 'cause apparently there ain't nothin' to be worn!' " Strahan joked on
Live
. "It's like kind of a thong thing. I don't know if I'm necessarily hairy on the back end, but maybe I do need to be waxed."