A suspect in the
disappearance and presumed murder
of a Washington State couple previously threatened to shoot them over an ongoing property dispute between the neighbors, according to a court record.
Patrick Shunn and his wife, Monique Patenaude, apparently attracted the ire of John Blaine Reed for cutting brush between their two properties, which share a common driveway, reports
The Seattle Times
.
In a newly released affidavit for a search warrant, investigators wrote that Reed "reportedly stated he would shoot or assault them if they didn't leave" him alone.
Reed, 53, and his brother Tony Clyde Reed, 49, are believed "armed and dangerous," and wanted for questioning in the disappearance at least a week ago of the couple from Arlington, Washington, says the Snohomish County Sheriff's Office in a statement.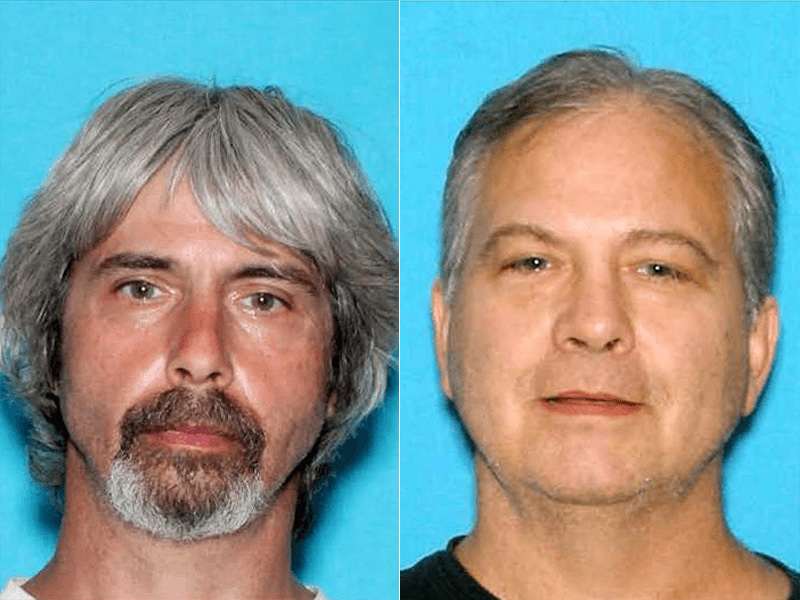 Snohomish County Sheriff's Office (2)
The couple feared John Blaine Reed, and for that reason avoided naming him as a defendant when they joined other neighbors in a lawsuit over a property dispute more than two years ago, says their former attorney, Thomas Adams,
reports
KOMO. The couple's 21-acre spread in the foothills of the Cascade Mountains is linked to others by an old logging road that crosses their property, and which had become the subject of a debate about access for recreational vehicles.
"They weren't looking forward to any kind of conflict with Mr. Reed," Adams said. "They didn't want to provoke any kind of an issue with him."
•
Want to keep up with the latest crime coverage? Click here to get breaking crime news, ongoing trial coverage and details of intriguing unsolved cases in the True Crime Newsletter.
John Blaine Reed recently sold his condemned property to Snohomish County as part of a buyout for landowners affected by a deadly 2014 landslide in the area, according to the
Times
. But after the property transfer on March 31, the court records say Patenaude complained to a county parks official that Reed still was "squatting" in his former home.
The couple was reported missing by neighbors last Tuesday.
The sheriff's department has obtained surveillance footage that ties the Reed brothers – both convicted felons – to the disposal of Shunn and Patenaude's vehicles, which were spotted by a sheriff's helicopter two days later a few miles north of their home.
"Detectives believe the couple were the victims of homicidal violence based on evidence collected at the scene of the missing couple's vehicles, as well as the former residence of John Reed," the sheriff's office said in a statement.
Anyone with information about the Reed brothers' whereabouts is asked to call the sheriff's office's anonymous tip line at (425) 388-3845.