Gil and Dan Harrington have waited for this day for more than six long years.
As the Harringtons looked on, Jesse Matthew Jr.,
pleaded guilty
in Albemarle County Circuit Court Wednesday to murdering their daughter, Virginia Tech student Morgan Harrington, 20, in 2009, and to also killing University of Virginia student Hannah Graham, 18, in 2014.
He also pleaded guilty to abduction with the intent to defile in both cases.
Matthew, 34, was sentenced to four consecutive life sentences – the statutory maximum. He is already
serving three life sentences
for the 2005 abduction, sexual assault and attempted murder of a 26-year-old woman in Fairfax County.
"We are so relieved that there will finally be a resolution," Gil Harrington tells PEOPLE exclusively.
"We are very pleased that there is resolution to this case," she says. "But it's not a joyful, celebratory time."
Still, Matthew's guilty plea "brings finality," she says. "It's a punctuation point that the judicial process is finished.
"We're grateful for that as well as the fact that a guilty plea carries with it accountability. It validates the injury that was done to our daughter."
Harrington disappeared in October 2009 after attending a concert at the University of Virginia in Charlottesville. Her body was found three months later on a remote farm, 10 miles outside the college town.
Five years later, University of Virginia Student Hannah Graham disappeared. Her body was found 12 miles away from the college campus – and six miles from where Harrington's body was found.
DNA recovered from Matthew as a person of interest in Graham's 2014 disappearance from Charlottesville linked him to a 2005 sexual assault in Fairfax County, which in turn linked him to Harrington.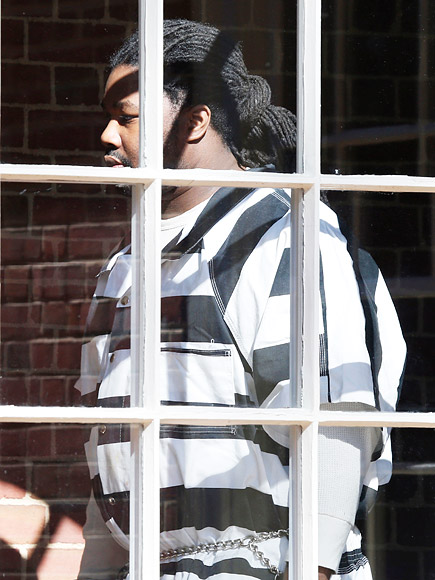 In September 2015, Matthew was
charged with first-degree murder and abduction with the intent to defile
in Harrington's death.
In exchange for pleading guilty, on Wednesday, Matthew received four life sentences in prison. He could have faced the death penalty if he was convicted at trial.
Addressing Matthew in court, Dan Harrington said, "Our little girl, Morgan, was killed by Jesse Matthew. How can that be? The brutality and intentionality of Morgan's murder pierces our every day, and will continue to do so until we join her.
"How could you? Why would you?" he continued.
While Gil Harrington is relieved that Matthew pleaded guilty, his plea still won't bring her daughter back.
"That can never be," she says. "You have to release that. You have to relinquish that.
"We know many victims' families who never find the perpetrator or the body. We are really the lucky ones. We found Morgan's body and we had a memorial service. We found the killer and now he has pleaded guilty.
"We have taken this the full distance of our covenant and obligation of parents to our daughter. We have taken it all the way to the end. There is no more we can do for her."
Want to keep up with the latest crime coverage? Click here to get breaking crime news, ongoing trial coverage and details of intriguing unsolved cases in the True Crime Newsletter.
A Father's Anguish
In the victim statement Dan Harrington read to the court, he described his daughter as "a beautiful, smart and talented young woman who had a bright future ahead of her. Morgan loved and was loved, she laughed, she danced, she was the world's best hugger, and she was so alive."
He continued, saying, "This is who Jesse Matthew abducted and murdered on October 17th, 2009. In one split second, Jesse Matthew's needs and actions altered the course of Morgan's life, our family unit, a community's safety, his future and his family's future."
Since the day Morgan vanished, "our family has felt the pain of this loss acutely, every second, of every day in the 6.5 years since that wicked act occurred," he said.
"We cannot comprehend the selfish and inhumane action that took place that evening and we anguish over the suffering Morgan experience that night. We have seen Morgan's broken bones and cannot comprehend what one human could have so desperately needed to have hurt and murdered our daughter."
He said that he and Gil "ache for our son Alex, who became an only child at age 22. Jesse Matthew robbed us of Morgan and our joy. He robbed Morgan of her future, her potential to educate others, to be married, have children and to grow old.
He said that Matthew's "actions have wounded us and we have all suffered physical, emotional, and psychological challenges as a direct result of Morgan's murder.
"We struggle to proceed in a world that has gone gray, flat, and is devoid of joy."