Police have seized the cab that Jesse Leroy Matthew Jr., the prime suspect in the disappearance of University of Virginia sophomore
Hannah Graham
, was driving the night murder victim
Morgan Harrington vanished
in Charlottesville five years ago,
reports CBS 6 WTVR in Virginia
.
Police questioned Matthew and other cab drivers in the area in 2009 in connection with Harrington's disappearance,
reports NBC29 in Charlottesville
.
On Sept. 24, Matthew, 32, was
arrested in connection with Graham's disappearance
and charged with abduction with intent to defile. He is the last person police believe was seen with Graham in Charlottesville in the early hours of Sept. 13, the night she vanished.
Forensic evidence now links
Matthew to Harrington, a Virginia Tech student who was last seen at a concert on the UVA campus in Charlottesville on Oct. 17, 2009. Her body was found three months later on a remote farm in Albemarle County, 10 miles from the college town.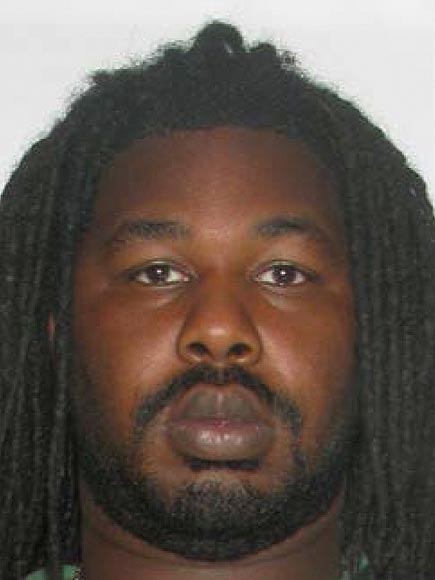 City of Charlottesville / Reuters / Landov
As part of their ongoing investigation, police found the cab Matthew was driving in Charlottesville abandoned on a farm in Albemarle County two weeks ago, WTVR in Virginia reports.
Melvin Carter, Jr., of Carter's Taxi, told NBC29 that a Charlottesville detective told him Harrington had gotten into a taxi the night she vanished.
"[They] said, 'Yes, she did jump into a taxi cab her last time being seen alive,' " said Carter.
Harrington had left the college's arena during the concert and was unable to get back inside. She was last seen walking on Charlottesville's Copeley Bridge.
Morgan's parents are waiting day by day for information about who killed their daughter.
"Finding out that Morgan was murdered has taken us to unprecedented places that we never thought we would go," Morgan's mother, Gil Harrington, tells PEOPLE. "I feel calm. Police have a really complicated situation on their hands, but they have time to unravel this."
When Harrington disappeared, Matthew's former co-workers told CBS 6 News that they reported to investigators that they would joke with Matthew, saying he resembled a sketch of the man linked to a 2005 rape in Fairfax – as well as to the man linked to Harrington. While they said Matthew would sometimes shrug it off, he would also "get visibly upset and disappear for hours," reports CBS 6 WTVR.
Meanwhile, Charlottesville police are doing everything they can to find Graham.
"If you have a well on your property, search it. If you have an abandoned structure or abandoned car on your property, search it," Charlottesville Police Chief Timothy Longo told reporters. "We have made the commitment to her parents and we will honor the commitment to find Hannah."
"Every square inch of Albemarle County will be searched this weekend," he said.