It's unusual for a mother and child to share a birthday – but it's even crazier for a mom born on
leap day
to give birth to a leap baby!
"Doctors told us the probability was one in 2,134,521," Lorina Justus, born on leap day in 1948, tells PEOPLE of her Feb. 29, 1972, delivery of son David. "It's the craziest coincidence, it really is."
Justus is technically 68, though this was just her 17th birthday. David, 44, celebrated his 11th birthday today in conjunction with his mother.
The two both live in Albuquerque, New Mexico, and gathered with friends and family on Monday to commemorate their unique situation.
"This it the best gift you could get, to have your baby born on a leap year birthday!" says Justus. "It was a special gift from God. It has brought us so close."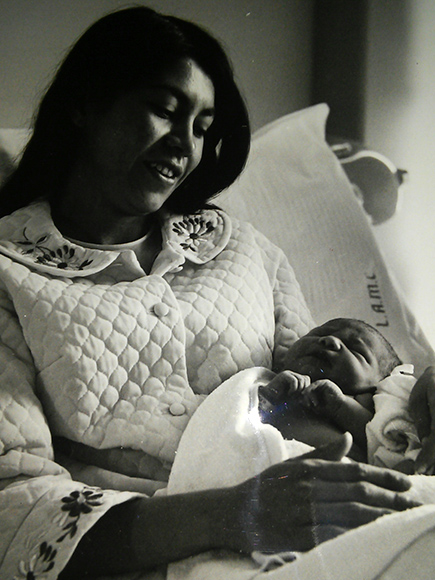 The mother says she was happy to turn 17 today, but will "miss being the ripe age of 16.
"People would ask me how old I am and for the past four years I would say, 'I just had my sweet 16!' " Justus says with a laugh. "It's a really good conversation starter."
For Justus, having her son 12 days before he was due on March 12 was "a weird blessing in disguise."
"It's funny and fun and strange and rare," she adds. "But I love sharing a leap day birthday with David."