Like mother, like daughter!
With their chestnut hair, wide rimmed glasses and sweet smiles, Shaylyn Gibson and her mother, Fiona Gibson, look more like twins than mother and daughter in the throwback picture Shaylyn shared of her and her mom – both at 25 years old.
Last week, Shaylyn's younger sister, Leah, sent her some old photos and she immediately realized she was wearing the exact same outfit – right down to the glasses – as her mom in one of the pictures.
"I laughed, took a photo from the same angle and sent it back to my sister," Shaylyn, 25, tells PEOPLE.
She then posted the striking photo to
Imgur
, where it quickly garnered more than 4 million views.
Shaylyn's mom, a nurse who lives in Worcester, Massachusetts, is now 57, but according to her daughter, "she still feels 36!"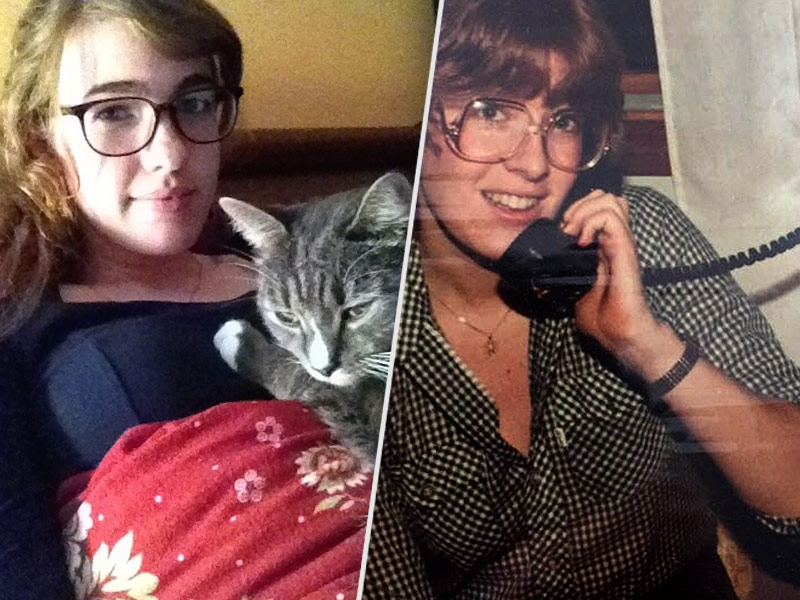 "My mother and I are very, very close and I am extremely lucky to have be raised by her. She is the most wonderful woman on the face of the earth. I know almost everyone says that about their own mom, but my mom is really special. She is the kindest, most giving and most vibrant person they have ever met," says Shayla, an actress and opera singer who moved to Verona, Italy, a few years ago to pursue a performance career.
As for their striking resemblance, Shaylyn says, "I wouldn't say we are identical. It's mostly people who knew what she looked like growing up that will tell me every now and then, 'You look so much like your mom.' She has seven siblings; I hear it from them a lot!"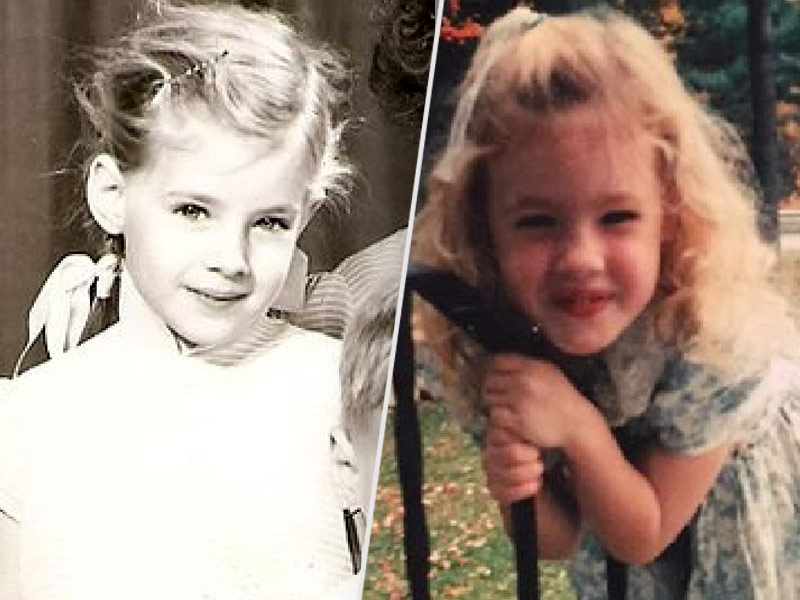 And their similarities don't stop with their looks.
"I like to think our personalities are similar, but it's probably just because I still adore her in the way little girls think their moms are queens of the world," Shaylyn continues. "We're both very optimistic and generally just happy people. My mom is extraordinarily passionate about enjoying life, and has taught me to be passionate in the same way.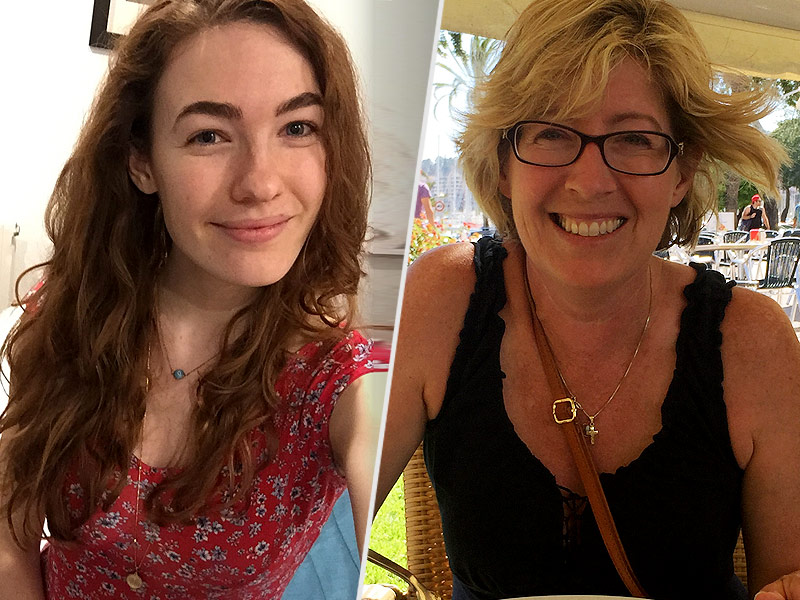 "We share a love of spontaneity; sometimes she'll say things out of nowhere like, 'Let's just all jump in the pool in our clothes!' for the sake of 'creating a memory.' My siblings and I will just laugh, but I find myself doing the same things. It's just our way of embracing being alive."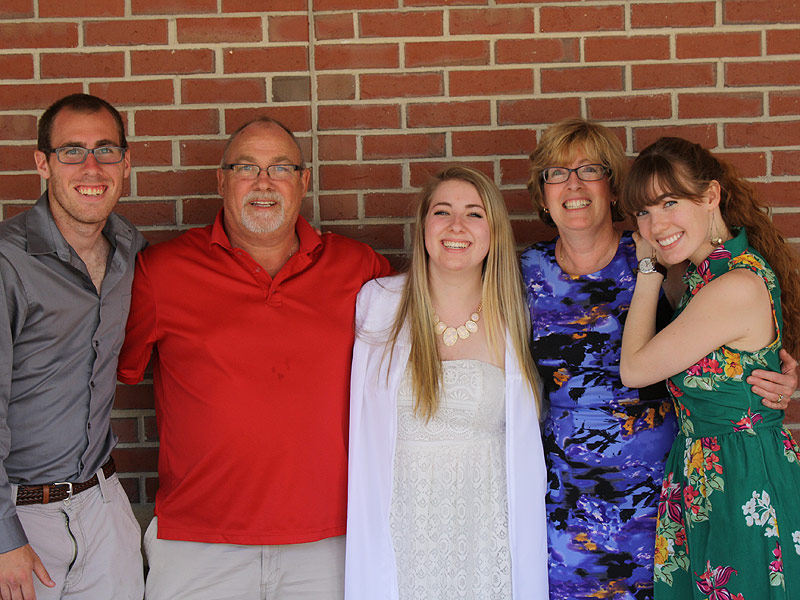 The mother-daughter duo also share a "mildly alarming obsession with tea," Shaylyn shares.
•
Need a little inspiration? Click here to subscribe to the Daily Smile Newsletter for uplifting, feel-good stories that brighten up your inbox.
"I think my favorite moments are when we're sitting together with our mugs, just talking. She also cries
very
easily – a trait we don't share – and my siblings and my dad and I have competitions on Mother's Day and her birthday for who can write her the sappiest card and get her to cry first – we do it out of love!"