There are plenty of reasons why summer is many people's favorite season – the quality of TV usually isn't one of them.
The months between May finales' live-Tweeting and fall premieres' awards-contender chatter has long been a proverbial dumping ground for shows the networks use to fill dead air between reruns and informercials. But that doesn't mean there aren't a few exceptions to this age-old pattern.
Below, we highlight nine summer TV shows that defy the odds and have made us year-round fans.
UnREAL (Lifetime)
Inspired by the experiences of co-creator Sarah Gertrude Shapiro, who worked on
The Bachelor
,
UnREAL
is worth watching whether you're unapologetically obsessed with reality dating shows or view them as guilty-pleasure escapism. This addictive, twisty and darkly hilarious look at what goes on behind the scenes has even more drama than the rose ceremonies and
Tell All
specials combined. (Just don't
mention it
to
Chris Harrison
, okay?)
Orange Is the New Black (Netflix)
Sure, it's an obvious pick, but it bears repeating thanks to, most recently,
four Emmy nominations
. The prison dramedy has everything a TV junkie could possibly want in a show: engaging, complicated characters, humor, heartbreak,
Laverne Cox
and, this season, a plot about space-erotica. You can binge-watch the whole thing in one sitting, which is especially summer-appropriate, and you
know
you're dying to find out why everyone is
totally in love
with season 3 breakout
Ruby Rose
.
RELATED VIDEO: OITNB Star Catherine Curtin Bedazzles Granny Panties
Mr. Robot (USA)
If you, like many, were
disappointed by the second season of True Detective
, USA's new hacker-drama is another gripping thriller to binge-watch on Sunday afternoon. (If that doesn't sell you,
read up on star Rami Malek
; that should do the trick.)
Wet Hot American Summer: First Day of Camp (Netflix)
While it would probably help to have seen the
cult-favorite original film
in order to get some of the show's in-jokes and references, all you really need to enjoy this extension series is an appreciation of '80s camp movies, a goofily random sense of humor and the desire to see
Jon Hamm
and Christopher Meloni have a kitchen fight (and who doesn't have
that
?). Bonus:
Paul Rudd
drops his superhero duds to reprise his role as that obnoxious bad boy you had a crush on as a teenager. You're welcome.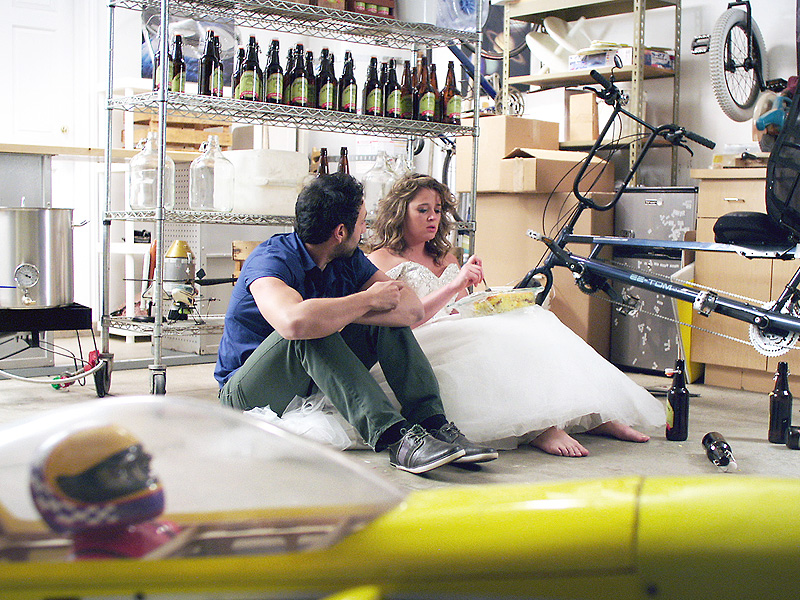 You're the Worst (FXX)
What happens when two arguably terrible people reluctantly fall in love? Comedy gold, that's what.
You're the Worst
is the raunchy, slightly mean, sometimes heartbreaking, always hilarious rom-com you never knew you needed. You'll unexpectedly root for both Jimmy (Chris Geere) and Gretchen (Aya Cash) to find a way to make their messy, not-so-casual relationship work despite their inherent flaws, and you will definitely want to drink trash juice on Sunday Funday with the (semi-)reformed wild child Lindsay (Kether Donohue) and the sweet, PTSD-suffering Edgar (Desmin Borges).
Jonathan Strange and Mr. Norrell (BBC America)
If you're a fan of period pieces who's already seen all of
Poldark
(twice), this riveting BBC adaptation of Susanna Clark's novel about two men who bring magic back to 19th-century England is the show for you. Even if you're not a big fantasy fan, the incredible acting and edge-of-your-seat plots are more than enough to cool your heels until
Downton Abbey returns for its final season
.
Killjoys (SyFy)
Look, sometimes you want to watch serious dramas, sometimes you want a side-splitting comedy and sometimes you just want to watch a show about bounty hunters in space.
Killjoys
more than delivers on its three key elements: post-apocalyptic space adventures, action-packed episodes and quips aplenty. It's a great excuse to stay in on a Friday night.
Hannibal (NBC)
Hannibal
is not for everyone (hence its
cancellation
). But for all its gore, the series has cultivated a rabid fan base because of its artful cinematography and because of its pervasive, slow-burn tension that will have you uncontrollably gripping the arm of your chair. Warning: You
will
want to eat every dish served on the show, so just make peace with that.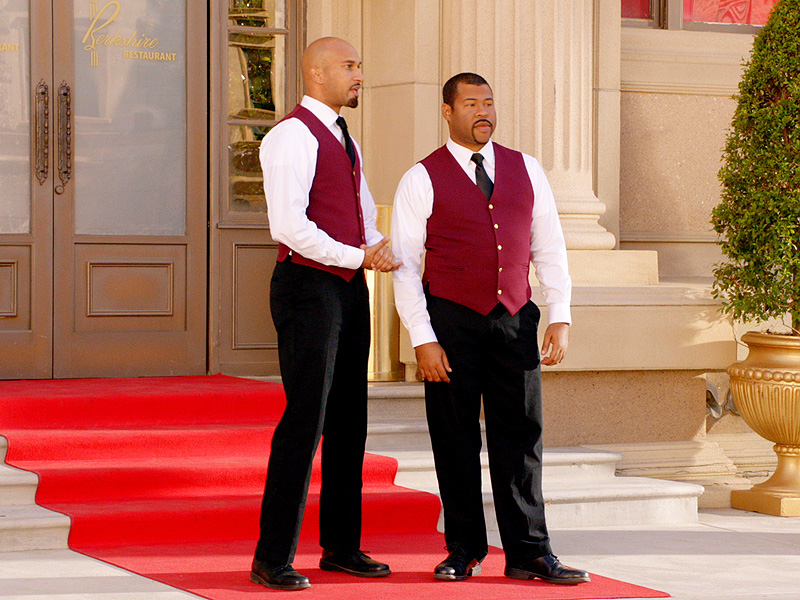 Key and Peele (Comedy Central)
If you've somehow missed all 5 seasons of
Key and Peele
– or have simply been wondering where those
East/West College Bowl
sketches have come from – now is the time to catch up on one of the smartest comedies on TV. Each sketch is like a mini-movie, with headliners Keegan-Michael Key and Jordan Peele creating multi-dimensional, unexpected characters in every bit. And since they recently announced that the fifth season (currently airing) will be the show's last, there's no more reason to keep putting it off.