Together, Nancy Reagan and her husband, 'Ronnie,' wrote a White House love story worthy of Old Hollywood. Subscribe now for an inside look at their extraordinary journey and 52-year marriage, only in PEOPLE
Nancy Reagan
's funeral service was underway at the Ronald Reagan Presidential Library on Friday, where family and longtime friends including
Larry King
and
Gary Sinise
gathered to pay their final respects to the former first lady.
Former California Gov.
Arnold Schwarzenegger
arrived with ex
Maria Shriver
as the Santa Susana High School Choir performed "Battle Hymn of the Republic" and other patriotic songs.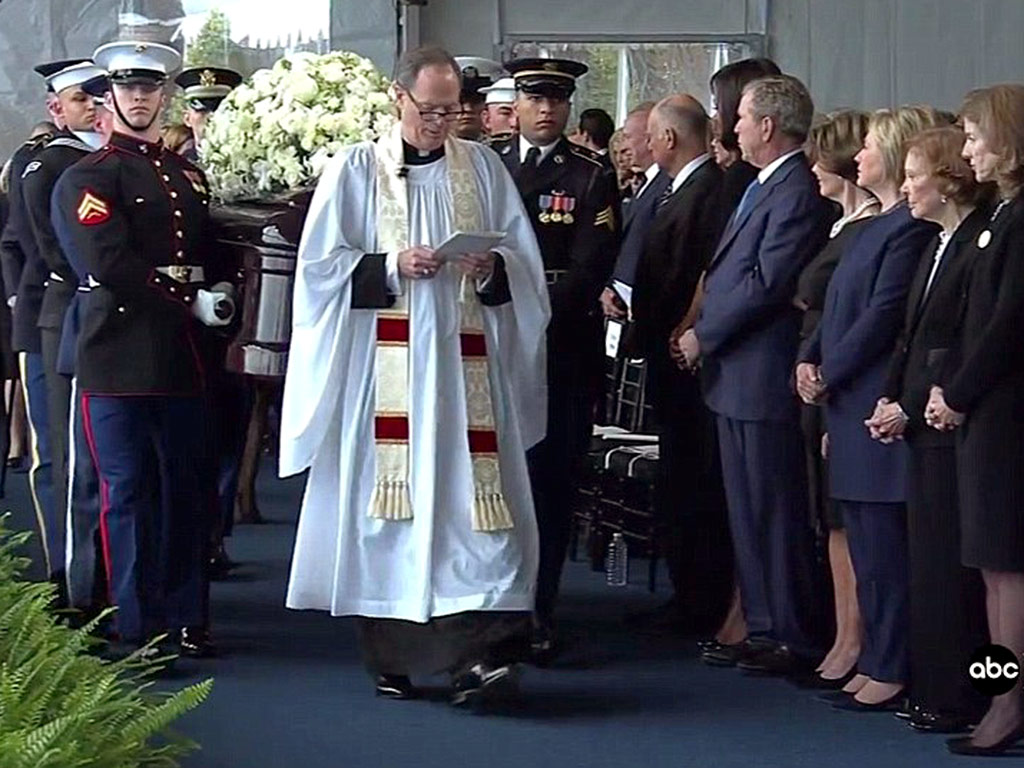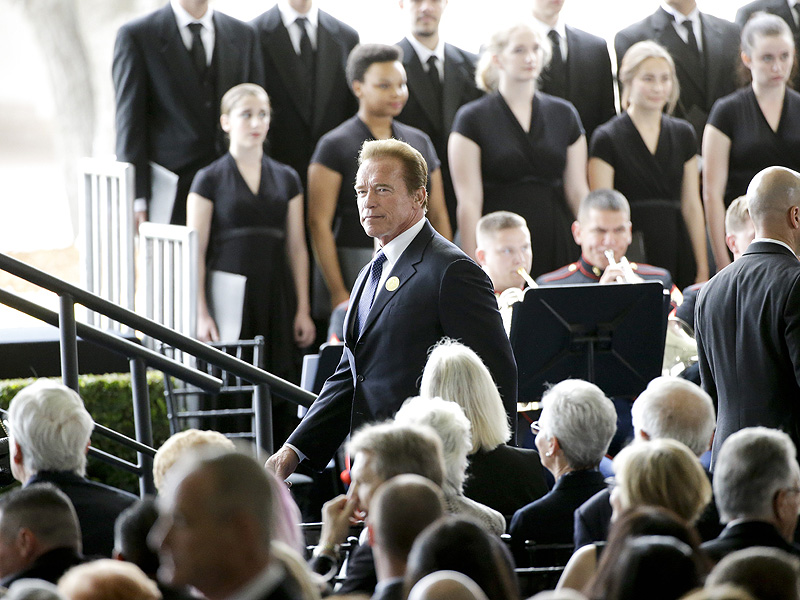 Other celebrities among the approximately 1,000 guests at the funeral were: former NBC News anchor Tom Brokaw, Katie Couric, Bo Derek, Anjelica Huston, Wayne Newton, Melissa Rivers, Diane Sawyer, Tom Selleck, Tina Sinatra, John Stamos and Mr. T.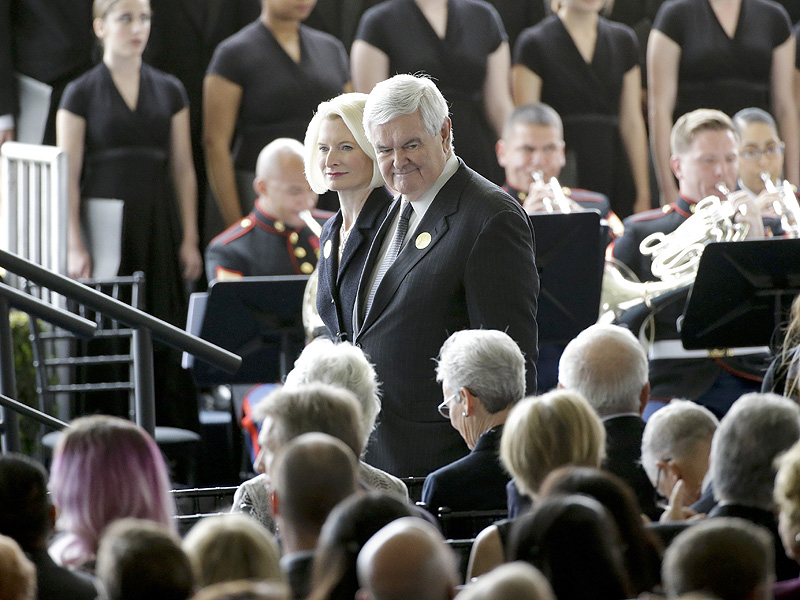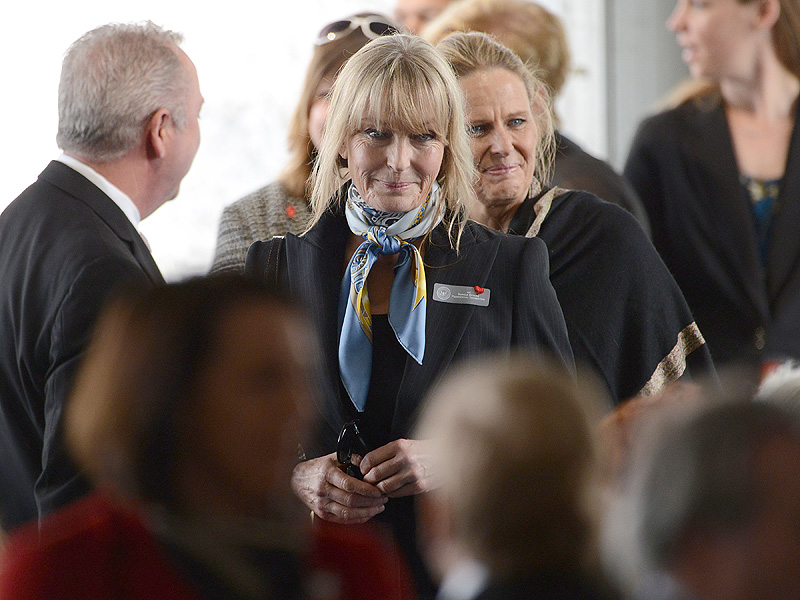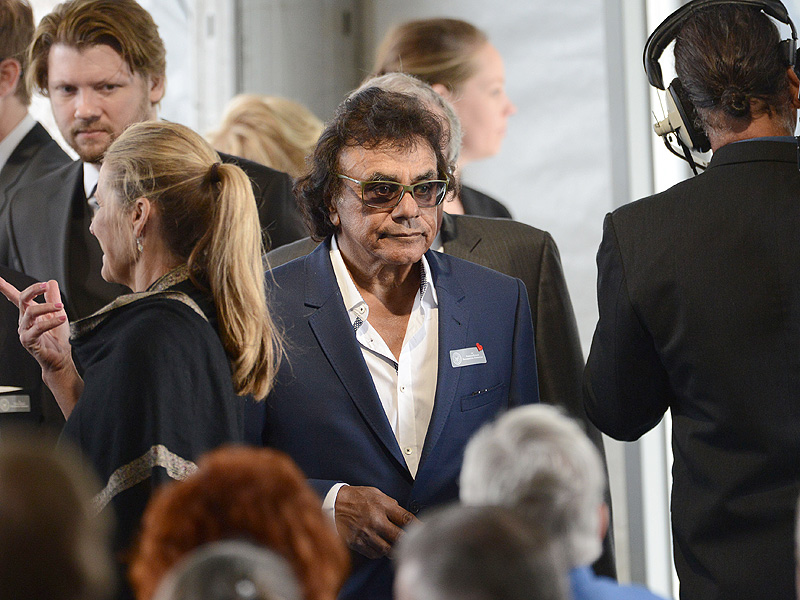 Former President
George W. Bush
, First Lady
Michelle Obama
and former First Ladies
Laura Bush
,
Hillary Clinton
and
Rosalynn Carter
were also on hand to honor Nancy.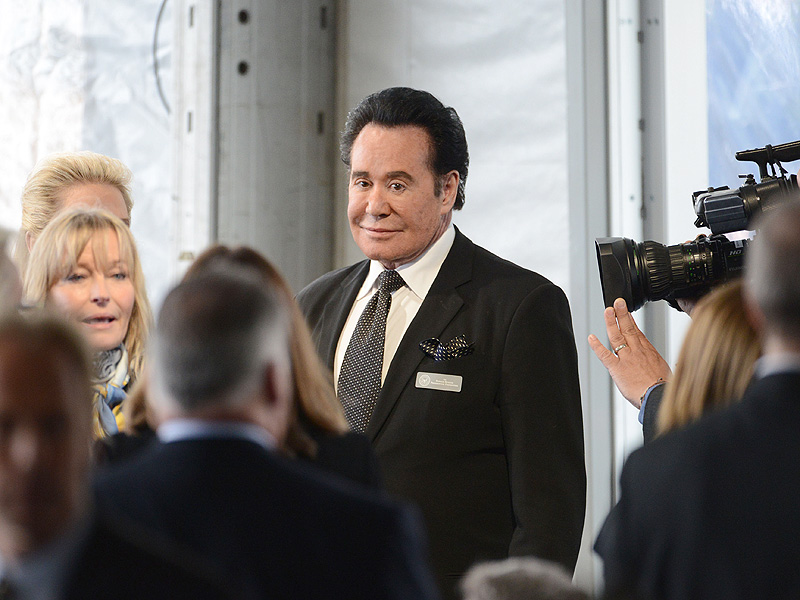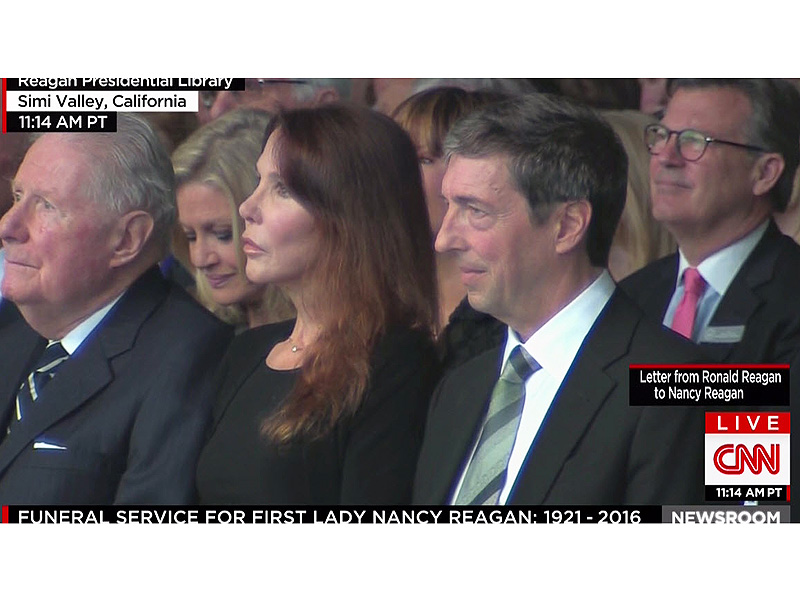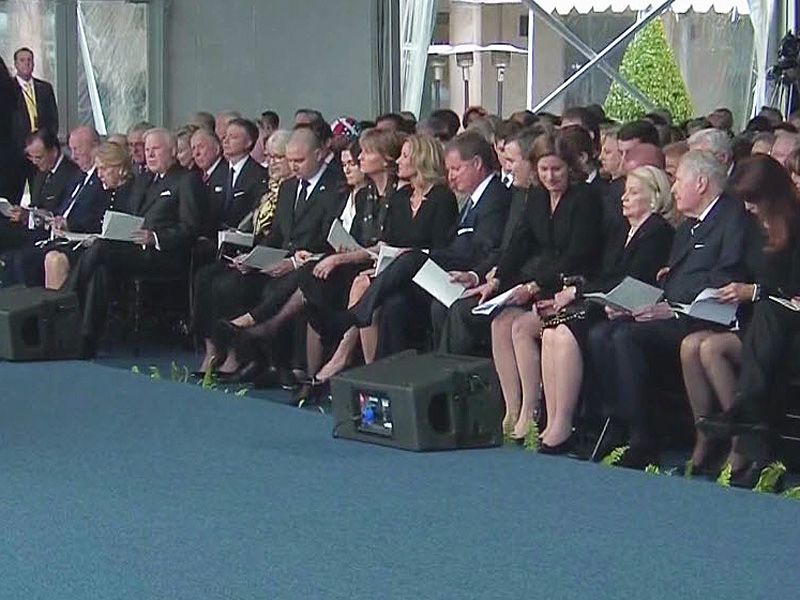 Former Canadian Prime Minister Brian Mulroney, a longtime friend of the Reagans', read a touching letter Ronald wrote to Nancy on their first Christmas Day together in the White House in 1981.
Describing the many different women Nancy was to him – first lady, mother and wife, "the sentimental you, the fun you and the 'Peewee Powerhouse' you" – the former president wrote, "Fortunately all these women in my life are you. Fortunately for me, that is, for there could be no life for me without you. Browning asked, 'How do I love thee? Let me count the ways.' For me there is no way to count, I love the whole gang of you."
The former first lady's two children, Ron Reagan Jr. and Patti Davis, also delivered eulogies.
"I think we can admit that she was not always the easiest person to deal with," her son said according to the Associated Press. "She could be difficult. She could be demanding. She could a bit excessive. Truly, she could be a royal pain in the ass when she wanted to be. But usually only so my father didn't have to be."
In a separate eulogy, Reagan's daughter Davis joked, "Occasionally I've thought that even God might not have the guts to argue with Nancy Reagan."