Together, Nancy Reagan and her husband, 'Ronnie', wrote a White House love story worthy of Old Hollywood. Subscribe now for an inside look at their extraordinary journey and 52-year marriage, only in PEOPLE!
To the world they embodied power, elegance and charisma during an eight-year White House tenure and beyond. But in the up-close view of Secret Service agent John Barletta, who knew the couple for years,
Nancy
and
Ronald Reagan
remained lovestruck kids.
"It was like Romeo and Juliet," Barletta, 71, tells PEOPLE. "I never saw two people so much in love."
As the tributes flowed after Nancy
died peacefully in her sleep on Sunday
at the age of 94, Barletta, who retired in 1997 after 23 years with the Secret Service – 17 of those years with the Reagans – recalled the couple and the former first lady with whom he remained close after Ronald
died in 2004
.
"They did not like to be away from each other," he says. "He did not like her to be in another room, let alone when he was in another country. They would hold hands constantly."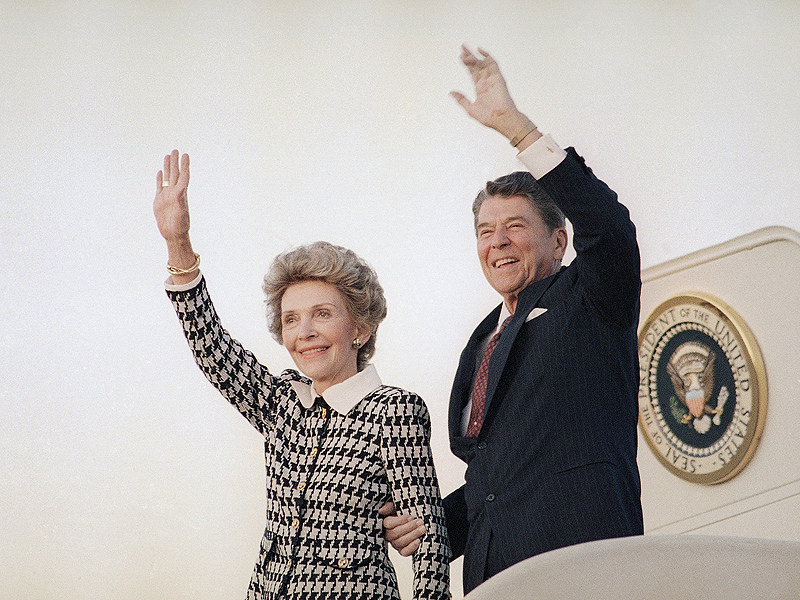 Barletta once spotted the president aboard Air Force One, returning from a trip without his wife, putting pen to paper. "I'm writing Nancy a love letter," Ronald told him. "I said, 'Well, we're going to land in about 20 minutes, you're going to see her real quick.' And he said, 'That's all right, it makes me feel closer to her by writing.' "
"She saved every one of those notes," Barletta says.
"They were just amazing – at the ranch, the long walks they'd take, the horse rides together. He was so modest. We'd be at Windsor Castle with a 20-course meal, but he was the same person at his beloved ranch eating macaroni and cheese off of a paper plate. And she was the same. I believe she loved it so because he loved it so, and she wanted to please him."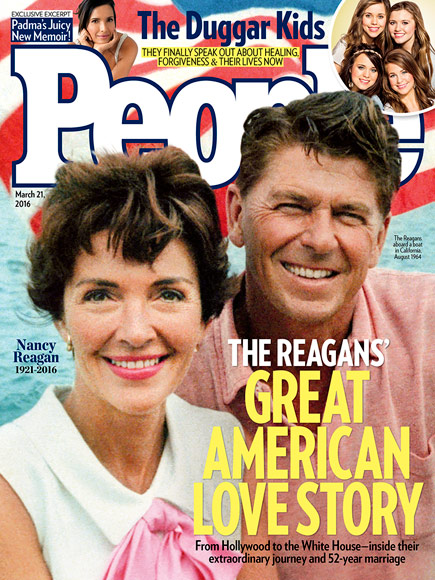 For more on Nancy and Ronald Reagan's great American love story, pick up a copy of this week's PEOPLE magazine, on newsstands Friday.
The couple's affection remained on display during Ronald's late-in-life decline from Alzheimer's, as Nancy mostly gave up her wide circle of friends and activities to stay close by him in the couple's Bel-Air, California, home.
"For 10 years she did not want to leave his side. 'I couldn't forgive myself if I was away and he passed away,' she said. She did not want to leave him. When he passed away it was very, very bad. She lost her friend."
"She would say, 'People say time heals all wounds and as time goes on you start to feel better.' She didn't. She felt worse," he says. "It didn't matter what the rest of the world was doing as long as they were together."
Nancy committed herself to projects at the
Ronald Reagan Presidential Library
, where she will be buried Friday alongside her husband. And she and Barletta stayed in touch over the years through visits and phone calls. "Her mind was extremely sharp right to the end," he says. "She was very alert, very smart."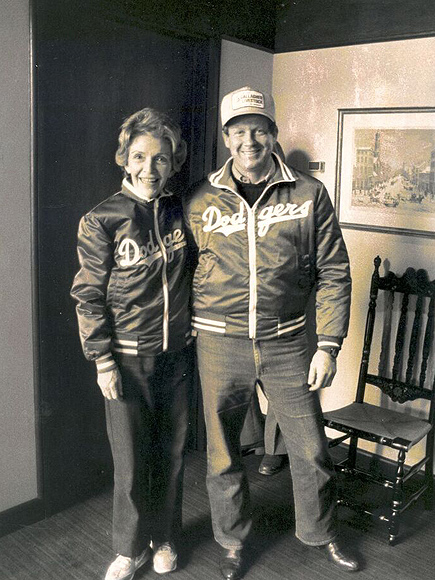 "She missed him every minute of every day, and that was obvious. She didn't go around moping and crying. I'm sure she did that in private. But she truly, truly missed him."
"One of the big, big emotional things was when she sold the ranch," he says. The 688-acre property, dubbed Rancho del Cielo and purchased in 1974 during Ronald's second term as California governor, was sold in 1998 to
Young America's Foundation
, which shares his conservative ideals with new generations.
"The last time she went up there with him, he didn't recognize the place, and that really tore her apart – the beloved ranch that he loved so much was not in his thoughts anymore, and that was very, very difficult on her. All those wonderful memories were gone."
But even then, as now, the couple's love story endured.
"She would sit there for hours and he would have her hand in his lap, and he would just hold her hand for hours," Barletta recalls. "Watching them together was a privilege."