Natalie Wood's daughter Natasha Gregson Wagner is opening up about the private side of the beloved mother she lost in a tragic boating accident. Subscribe now for the exclusive untold story, only in PEOPLE.
For
Natalie Wood's
daughter,
Natasha Gregson Wagner
she's the mom who loved to laugh, who always quoted
The Little Prince
and "had a sense of adventure and mischief." And for her granddaughter, Clover, 3, she is simply "Grandma Natalie" who loved butterflies and stars in one her favorite movies,
West Side Story
.
"After we watched it over the summer, she kept wanting to watch
I Feel Pretty
on YouTube," says Natasha, 45, who shares her favorite memories of her mom in this week's PEOPLE. "She calls it 'Maria and her friends.' She'll say 'Mama, can I watch 'Maria and her friends.' So she'll watch it on YouTube over and over again."
For much more on Natalie Wood, including never-before-seen family photos, and pick up this week's issue of PEOPLE.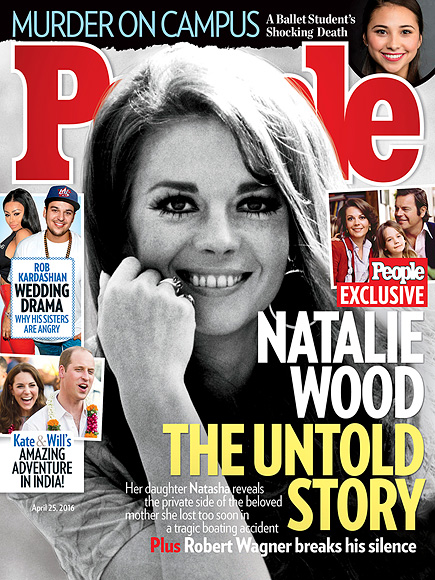 When she's older, Natasha will tell her more about the legendary star, who died in a
drowning accident
35 years ago. "I will tell Clover the truth," she says. "I believe in the truth – and that saying that the truth will set you free is so true. And I will tell her the truth who her Grandma was and the accident that happened. There is so much documented that Clover can read any of it whenever she wants to."
Natasha has created
a new fragrance
as a tribute to her mom, and one that she hopes will introduce the icon to a new generation. "I want, not just for my daughter, but also for generations to come, to know my mom's legacy and her work and her beauty – and what she was like as a mom."
Meanwhile, her granddaughter continues to delight in the star's magical movies, including
Miracle on 34th Street
. On a recent drive, says Natasha, "I told Clover I'd put a movie on for her and even though it was after Christmas, she said she wanted to watch 'the Santa Claus movie.' "
"She loves it," says Natasha with a smile, "and I tell her that's her Grandma Natalie."