Nick Gordon
was notably absent from
Bobbi Kristina Brown
's funeral services, but his mother tells PEOPLE he chose to pay his respects to his late girlfriend in another way.
"Nick went to the beach with me on Friday during the services," Michelle Gordon tells PEOPLE of their excursion to Daytona Beach, Florida. "He said the beach was always their favorite place to go, so he decided that he would honor her at a place that they both loved."
Gordon, 25, was not welcome at her services as he faces a $40 million
civil lawsuit
filed by Bobbi Kristina's conservators. The suit contends that Gordon manipulated his girlfriend and transferred a "large portion" of her funds into an account he solely controlled.
Bobbi Kristina
died at the age of 22
on July 26, nearly six months after she was found
unresponsive in a bathtub
inside the Atlanta-area home they shared. (Although the pair called themselves husband and wife on social media, they were never married.)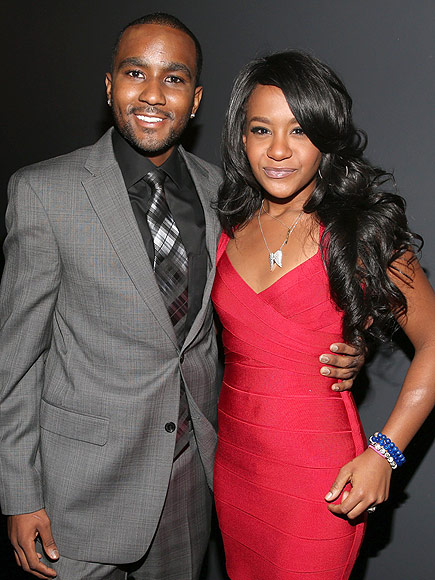 Christopher Polk / WireImage
Last week, Gordon
sent an email
to Bobbi Kristina's father, Bobby Brown, and aunt Pat Houston pleading with them to allow him to attend the funeral.
"I loved Krissi with all my heart and I am destroyed that she is gone and I need to say goodbye," he wrote. "I'm begging you both to please put your differences aside and allow me this chance. Krissi loved me very much and she would want me there. Please consider this?"
Although Gordon was not present at
the funeral
, it was not drama-free. During the private gathering in Georgia Saturday, Bobbi Kristina's aunt Leolah Brown reportedly shouted at Pat Houston, who is married to Whitney Houston's brother Gary and plays a large role in overseeing the late singer's estate. After the funeral, Leolah told reporters that Bobbi Kristina's mother, Whitney, will "haunt" Pat from the grave and that "this has only just begun."
•
Reporting by ELISSA ROSEN