Most people around Piketon, Ohio, knew the Rhodens. They were a large family who had lived in the area for generations. Many of them had attended Piketon High School.
"They were good people," says family friend Joseph Ray. "Down-to-earth, generous, a very close family."
But now, eight members of the family are dead, killed in last Friday's
massacre
. According to the coroner, many of the family members were
shot multiple times
. Some of them had bruising.
Police say that the victims were shot "execution-style," and none appeared to be a suicide. The killer – or killers – are still at large.
So who were the Rhodens and why would anyone want to kill them? Attorney General Mike DeWine says
marijuana grow operations
were found at three of the locations where the victims were found – but that a motive remains unclear.
"Some members of the family were rough," says Ray, "but you see that in every family. These were good people, and it's not fair to say that everyone was involved in anything illegal. I don't think that's true."
•
Want to keep up with the latest crime coverage? Click here to get breaking crime news, ongoing trial coverage and details of intriguing unsolved cases in the True Crime Newsletter.
The victims – seven adults and one 16-year-old boy – are all being remembered by a community that is searching for answers in the gruesome killing.
Investigators have questioned more than 30 people and are receiving many tips.
"Somebody knows something," a police source told PEOPLE. "We'll investigate until we come up with an answer."
Authorities continue to request that those with information call 855-BCI-OHIO (224-6446) or 740-947-2111.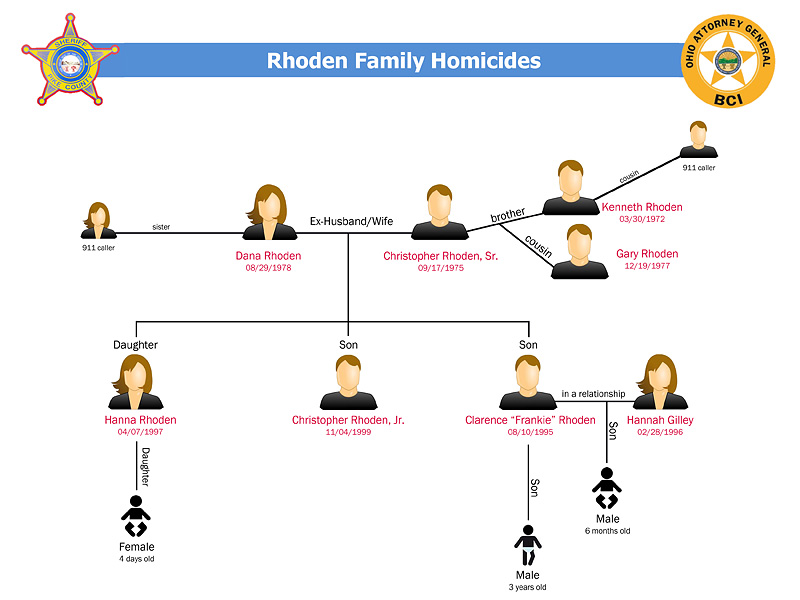 Courtesy Ohio Attorney General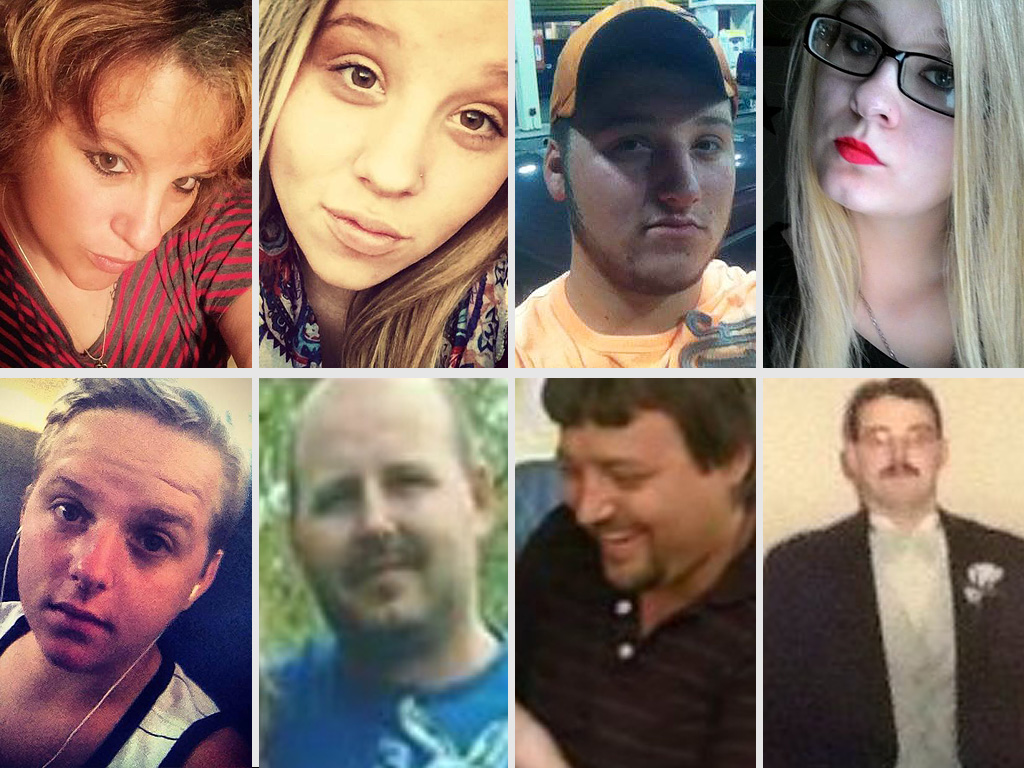 Source: Facebook (5); Source: GoFundMe (3)
Christopher Rhoden Sr., 40
Known as a hard working man, Christopher had lived in Ohio his entire life. He owned a backhoe and bulldozer and spent most of his life working in construction and maintenance. "He was a family man," says a family friend. "He was very dependable when it came to taking care of his kids. He was really proud of them."
Dana Rhoden, 37
Although Dana was divorced from her husband, Christopher, the couple had maintained a cordial relationship. On Facebook, she listed her relationship status as "complicated."
An avid gardener, Dana and her children attended Union Hill Church in nearby Peebles, Ohio. "She was a bubbly, outgoing young lady," her pastor, Phil Fulton, tells PEOPLE. "She would do anything for you. If you had a need, and she could help you, she would have."
Clarence 'Frankie' Rhoden, 20
The oldest son of Christopher and Dana Rhoden, Frankie had studied welding and worked in maintenance at the Big Bear Family Resort. He was engaged to Hannah Gilley. The couple had two children together.
Hanna Rhoden, 19
Hanna was a nursing assistant who was passionate about photography and was very close to her family. She and her boyfriend, Cory Holdren, had two children. "She was very devoted to them," says Ray. "With her, family came first."
Christopher Rhoden Jr., 16
The youngest victim of the shooting, Christopher attended Piketon High School. Known as a funny kid with a quick sense of humor, he sang baritone in the choir. "He had a lovely singing voice," teacher Dee Penn
told reporters
. "Chris was very, very comical and always out to try to find the best time that he could."
Kenneth Rhoden, 44
Each day, Kenneth would drive an hour each way to his job in Columbus, Ohio. But despite his commute, says Ray, "He stayed close to the family. They were everything to him."
Gary Rhoden, 38
Known for his willingness to help the family, Gary worked odd jobs around rural Ohio. "Quiet guy, but nice guy," says Ray. "I didn't know him well, because he kept pretty much to himself. But everything I knew about him was good."
Hannah Gilley, 20
Hannah was engaged to Frankie Rhoden, and is survived by her 6-month-old child. "She loved being a mother," says the family friend. "It was everything to her. She wanted to have lots of kids, and always said she was determined to be the best mom ever."