After years of watching in silence as female family members and friends wished each other a happy Mother's Day, Tara Vigarino will finally hold a child of her own this weekend as she celebrates motherhood with love, laughter and a deep sense of gratitude.
With all of the obstacles she had to overcome to have a baby with her husband, Dominic Vigarino, it's astonishing to everyone – including Tara's doctors – that baby Dominic is here, thriving at 2 months old and charming everyone with his gurgles and smiles.
"He's a little fighter and a miracle – we're just enjoying every minute with him," Tara, 32, of Austintown, Ohio, tells PEOPLE. "Mother's Day used to be a depressing day for me. But not anymore."
Eight years into her struggle with infertility, Tara finally became pregnant through
in-vitro fertilization
last July, but her and her husband's elation soon turned to despair when her water broke prematurely at 17 weeks early one morning.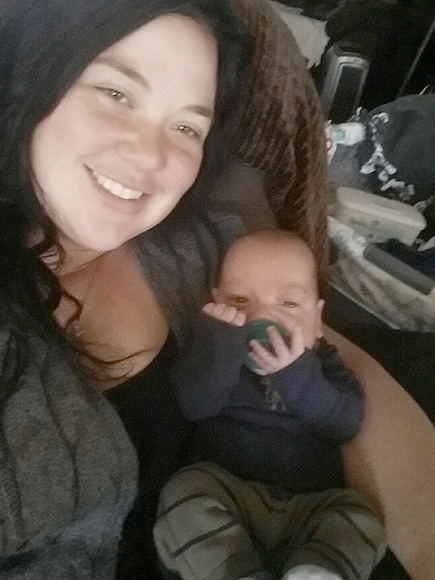 At the hospital, doctors told the couple that there was no chance of saving their baby's life. Tara had a rare condition known as
pre-term premature rupture of the membrane
(PPROM) and was told to terminate the pregnancy or wait for a miscarriage to happen at home.
"It was devastating – we just went to bed, held each other and cried," Tara recalls. "Everything I'd wished so hard for and worked so hard to make a reality suddenly seemed about to vanish."
But Tara refused to give up.
She went to
Cleveland Clinic Hillcrest
for a second opinion and was told that if she stayed on bedrest at home until her 23rd week of pregnancy, drank lots of fluids and didn't get an infection, she could be admitted to the hospital.
After reaching that milestone on Christmas Eve last year, Tara climbed into a hospital bed and spent the next two months there, having already endured six weeks of lying in bed at home.
It was a sacrifice that the homemaker was willing to make, after yearning to start a family since she met and married Dominic while the two were attending Youngstown State University.
"We wanted four kids," Tara tells PEOPLE, "but after years of trying, we decided we'd feel blessed to have just one. It was crushing to have one disappointment after another, month after month, year after year."
When she eventually became pregnant on her second in-vitro attempt, "we couldn't stop smiling," says Tara. "It was a dream come true."
While under observation at the hospital, Dominic, 32, and Tara's mother, Nancy Mshar, 56, took turns sleeping in her room at night so that she would never be alone.
"It was heartbreaking to see my daughter and son-in-law go through this ordeal, knowing the odds were against them," Nancy tells PEOPLE. "All I could do was be by Tara's side and hope for a positive outcome."
Dominic, who works as a geologist, had never wanted anything more in life than to be a father.
"Growing up, I was influenced by my grandfather, who was a great husband and dad," he says. "I always wanted to emulate him. I tried to stay in positive spirits because it's just what you do for the ones you love."
On Feb. 23, doctors learned that Tara's placenta was beginning to tear away from the uterine wall, so they decided to deliver baby Dominic two months early by C-section.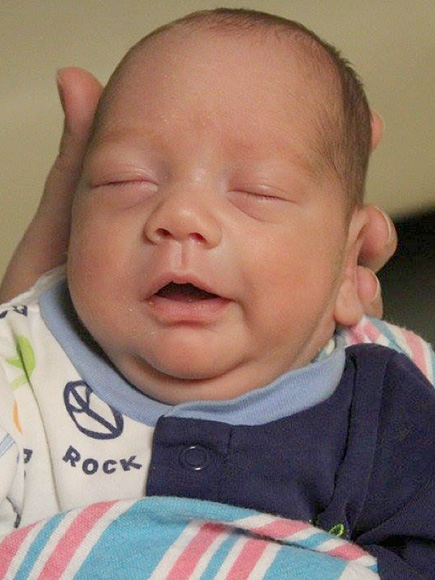 Although he weighed only 4 pounds, 1 ounce, and had the umbilical cord wrapped twice around his neck, he let out a small cry, proving that his lungs were healthy.
"We're tickled at how well Dominic did after birth and we expect him to continue to do well," Jeff Schwersenski, Tara's neonatologist, tells PEOPLE. "And for Tara to make it 31 weeks and four days is remarkable. She kept her cheer up and that's not an easy thing, especially knowing that the baby will born prematurely and that the lungs might be affected."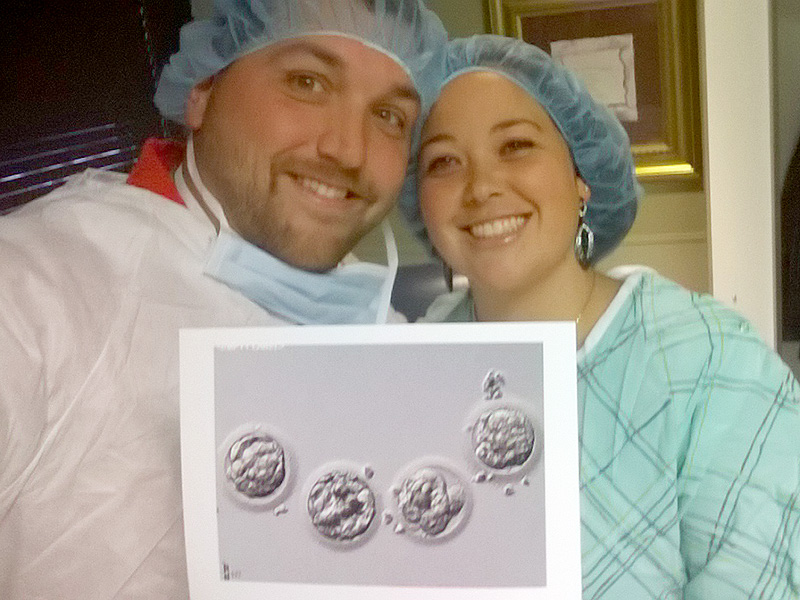 After two months in the newborn intensive care unit, Dominic recently went home at 8 pounds with his parents, who are now planning a Mother's Day brunch for friends and family.
"We're Italian, so I'm making chicken parmesan, spaghetti and garlic bread," Tara tells PEOPLE. "I want to look at those 20 people sitting around the table and thank them for being with us through this difficult journey. I used to dread Mother's Day, but now, it's my favorite day. Whenever I look at my little son's face, I'll know it was worth it. We defied every odd."