O.J. Simpson
has spent the past eight years locked up in Nevada's Lovelock Correctional Center for his role in the 2007 armed robbery and kidnapping of a Las Vegas sports memorabilia dealer.
He is not faring well, his former business manager, Norman Pardo, tells PEOPLE exclusively.
"He's a broken man," says Pardo. "He's really becoming a recluse and doesn't want to talk to anybody, including his own family."
Adds Pardo, "He just wants to serve his time and part of him knows the only way to do that is to forget the outside world exists, which is hard to do when the outside world comes to visit you and tells you how they just went to the beach."
Pardo's description of the 68-year-old former football superstar marks a contrast to his image as a chiseled athlete, actor and TV pitchman in the days before his 1994 arrest for the murder of
Nicole Brown Simpson
and
Ron Goldman
, for which he was later acquitted.
"He weighs at least 300 pounds and suffers from diabetes," Pardo says. "He got new knees before he went into prison, but the extra weight is hurting him because his knees weren't made to hold that. He needs to lose weight."
Former Business Manager: 'He's Often Not Coherent'
But even more worrisome for those still in Simpson's life is his mental state. Earlier this week, world-renowned forensic pathologist
Dr. Bennet Omalu
, who inspired the movie
Concussion
in which Will Smith plays him, told PEOPLE that he believes Simpson is suffering from the
degenerative brain disease
known as chronic traumatic encephalopathy [CTE], caused by repetitive brain trauma, which has been linked to football players.
"He's often not coherent," says Pardo. "He'll sit in the corner, mumbling, talking and arguing with himself. He'll never admit that there's anything wrong with him, but I once saw him argue with himself over a piece of chicken, saying things like, 'I'm going to eat that piece of chicken. . . No, don't eat that piece of chicken . . . Come on and eat that piece of chicken.' He just goes into these zones where he doesn't know what he's doing, then he pops out of it."
For more on the O.J. Simpson murder case, including the voices of those closest to Nicole Brown Simpson and Ron Goldman, pick up this week's issue of PEOPLE on newsstands today.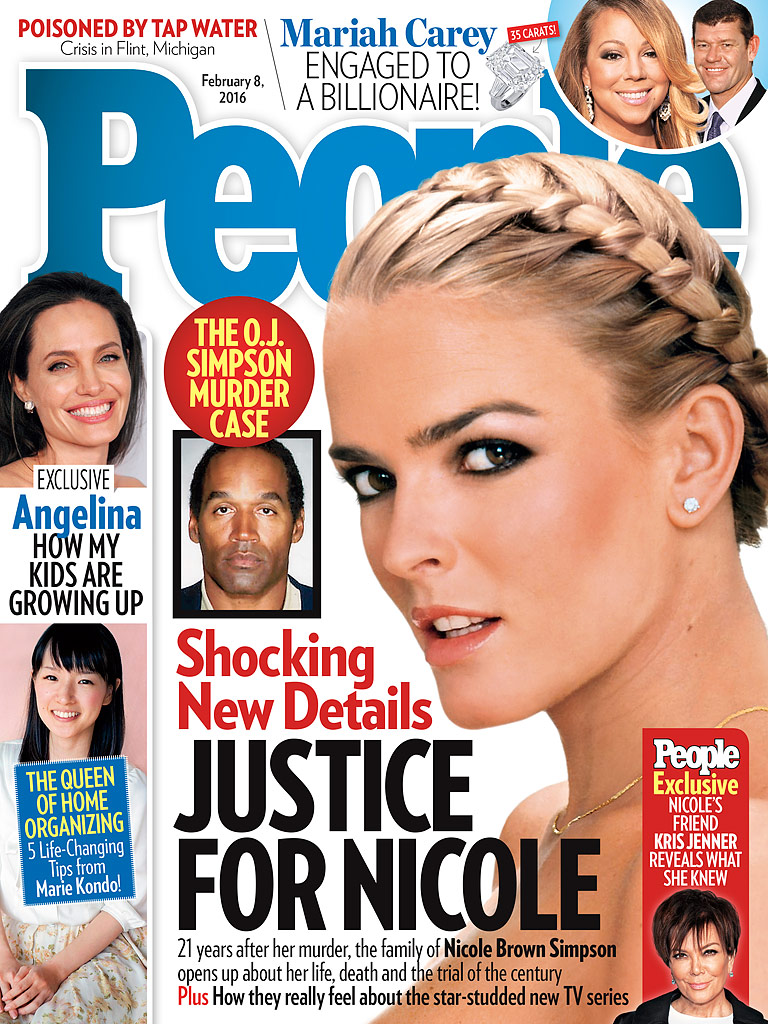 Particularly frustrating for Simpson is that he often "doesn't understand why people don't like him," Pardo says.
Adds Pardo: "Half the time he doesn't realize where he is and what his situation is. He just doesn't grasp any of it. I've tried to explain to him that some people think he's a murderer and he'll say, 'I don't understand why. I was found not guilty.' "
From the sounds of it, Simpson's life these days revolves predominantly around his passion for fantasy football. "That's pretty much what he does all day," says Pardo. "And he's good at it. He has his own team and everything. When you talk to him on the phone, you hear guys in the background yelling, 'Juice, what about this guy? What about that guy? What about this quarterback?' "
Pardo is convinced that Simpson will watch the upcoming FX miniseries
American Crime Story: The People v. O.J. Simpson
, which details the Brown-Goldman murders. " He'll say, 'I'm not watching that. I'm not watching that,' explains Pardo. "But he always does. I'm sure he'll watch it because he watches everything about him."