Greg Louganis
knows he's not perfect.
And now, the openly gay Olympic diver is reliving all his "mistakes" in the new HBO documentary
Back on Board
.
"I kind of squirm in my seat and feel a little awkward and say 'Oh my God. I made that same mistake again,' " Louganis says of watching the final cut of the documentary, which premieres Tuesday. "I've been through an amazing but really crazy journey. Mine is a story of perseverance and seeing things change."
In addition to reliving his gold-medal wins at the 1984 and 1988 Olympic Games,
Back on Board
chronicles Louganis' journey as he came out as gay and was outed as HIV positive.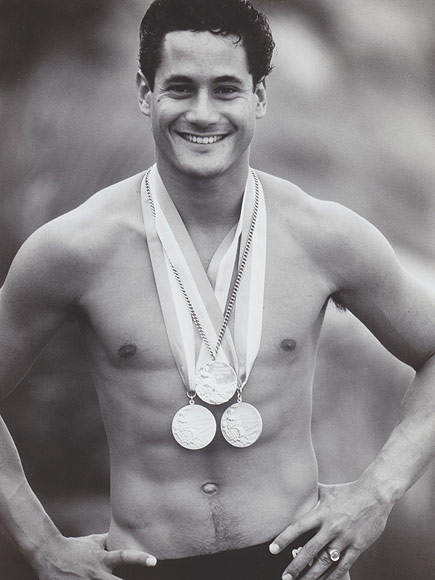 Courtesy of Greg Louganis
"I trusting the wrong people and was taken advantage of," says Louganis, 55, who was essentially blacklisted from being considered for endorsement deals and commentator jobs because of his HIV status.
Back on Board
documents Louganis' home foreclosure crisis but also focuses on his work as an advocate and mentor, as well as his
marriage to Johnny Chaillot
.
"I never dreamed I would see this day," Louganis says of
same-sex marriage being legal in all 50 states
. "Married life is wonderful. I never thought it was possible, but every day I fall more in love with Johnny – all the little things he does for me and all the little quirks that I laugh at just because I see a lot of those in myself."
Looking back on his hardships, Louganis says he is ultimately grateful for the experiences they provided.
"I realized I was stronger than I ever gave myself credit for," he says. "It's inevitable that we're all going to fall down. The important thing is how we get back up."
RELATED: Gold Medal Olympian Jamie Anderson on Making History
Back on Board: Greg Louganis
premieres Tuesday at 10 p.m. ET on HBO.