Ask
Orlando Bloom
about his trip to a Syrian refugee camp last April and it's the kids he remembers. "Kids are seeing far too much violence and torture," Bloom tells PEOPLE in this week's issue. "They have witnessed such pain. They need help."
The actor, 37, who traveled to the Zaatari refugee camp on the Syrian-Jordanian border, met families who've been uprooted from their homes due to civil war and unrest in Syria. "They've lived lives like you and I," says Bloom. "All they want to do is go home. Their kids are desperate for an education."
"The real issue is donor fatigue," says Bloom. "Another crisis in the Middle East. Okay. But we're talking about children. Everyone's scared of the issue, I get that, but you don't have to be afraid to support the work that
UNICEF
is doing to save these children."
Bloom couldn't help but think of his own
3-year-old son, Flynn
, when he met another father of a young son in the camps. "He held his 4-year-old son's arm in the air and said, 'My son is going to fight for the revolution when he's old enough,' " Bloom recalls. "But if these kids go on to fight, this is what I mean by a lost generation."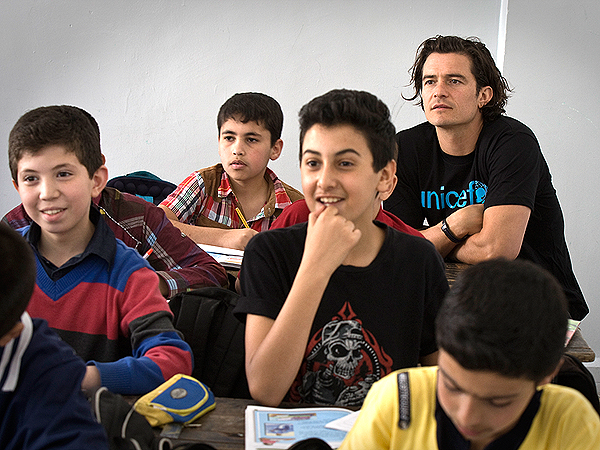 "Having a 3-year-old myself, it breaks your heart," says the Goodwill Ambassador who's been on six field missions with UNICEF since 2007. "It's not something you can even comprehend. You would die before you allow them to have that experience."
"These people, they just don't leave you," says the actor. "I can be wherever I am in the world but they're still waking up in the baking-hot desert and or freezing cold at night and making do with what little they have in their life. There are still children who are dying. So it's not something you switch on and off. And it's not something to be ignored."
For more on Bloom's goodwill mission, pick up this week's issue of PEOPLE, on newsstands Friday