Orphan Black
is digging up the past – literally.
In an exclusive teaser for Thursday's season 4 premiere, Allison Hendrix (
Tatiana Maslany
) and husband Donnie (
Kristian Bruun
) are getting down and dirty to disintern the body of Dr. Aldous Leekie (
Matt Frewer
), whom they had to bury in their garage after Donnie accidentally shot him back in season 2 (whoopsy daisies!).
For now, it's unclear
why
the Hendrixes are digging up Dr. Leekie, but one thing is certain (per Donnie): "It smells like hot garbage juice!"
But the late Neolutionist is not all that will be unearthed in season 4 – Maslany, Bruun and costar
Jordan Gavaris
(a.k.a. Felix) sat down with PEOPLE to tease the show's return.
"Everybody this season has to deal with something from their past – whether it's a good thing or a bad thing – and the repercussions that follow," Bruun reveals.
"The season premiere deals with "the idea of origins and where everything started," adds Maslany. "Questions that have come up in season 1, we'll start to get answers to straight out of the gate."
RELATED VIDEO: Orphan Black Stars Answer Your Burning Questions About the New Season!
Though Maslany had to remain tight-lipped on what's in store for most of the clones characters, she was able to divulge that "Sarah hits the ground running, [she's] pulled right back into the mystery."
Also roped in is the show's
newest clone M.K.
, whom Maslany describes as "a bit skittish, so it's kind of hard to pin her down." (Bruun does assure that M.K. has "a lot of answers for the sestras.")
And grave-robbing aside, Bruun says that "Donnie is fighting for security and a sense of normalcy for his family. Things have been so wild in the suburbs over the last three seasons, and his and Allison's life has changed so drastically that they just want to get back to normal life."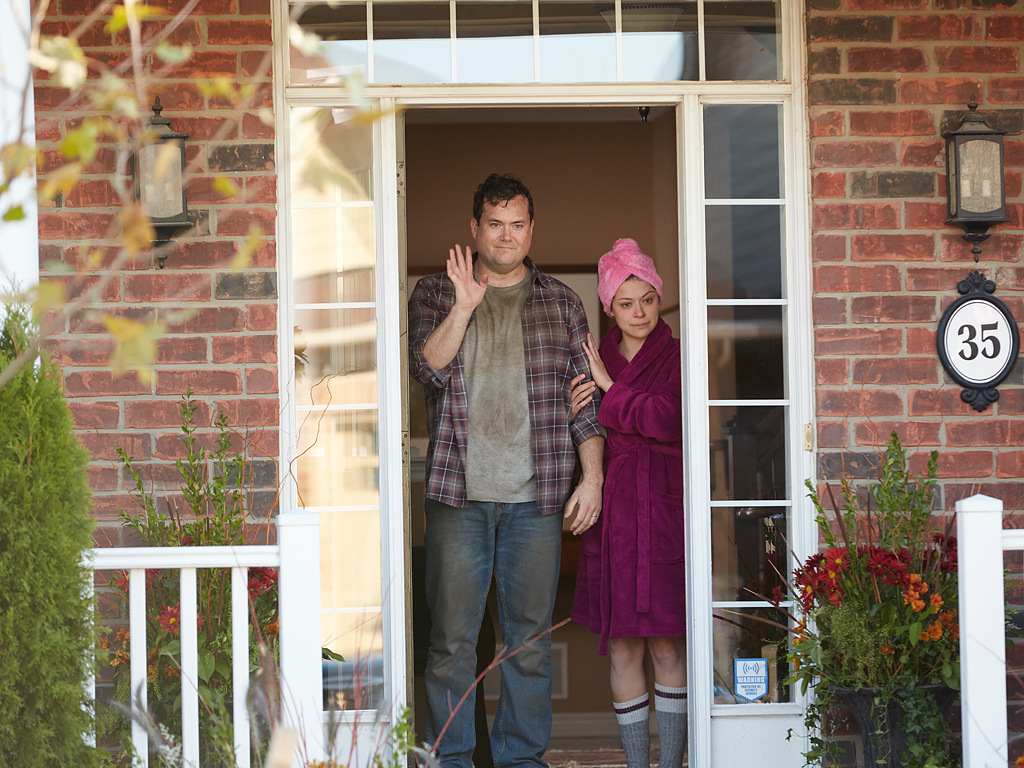 © Ken Woroner for BBC AMERICA
Still, with pregnant clone Helena decamped at the Hendrix home, "there are going to be some more misadventures there. And he's going to be interacting with some clones he's never really had time with before, which is always exciting to play."
He adds, "Donnie is in over his head in a certain way. … There's some tiptoeing around that he's going to experience for the first time."
Gavaris notes that Felix is also treading new ground.
"I think it's fair to say we're going to see Felix having some adventures of his own," he says. "He does branch out a little bit because he's finding his place in the world now – that sounds like a pitch for
Mary Tyler Moore
. [
Laughs
] He's trying to find out who he is outside of the family that he knew. Sarah's related to Kendall and now S, so he's really the only orphan in the family. He needs to sort out what that means for him and what he means to Sarah and to the rest of his family now that he's not really a part of their bloodline."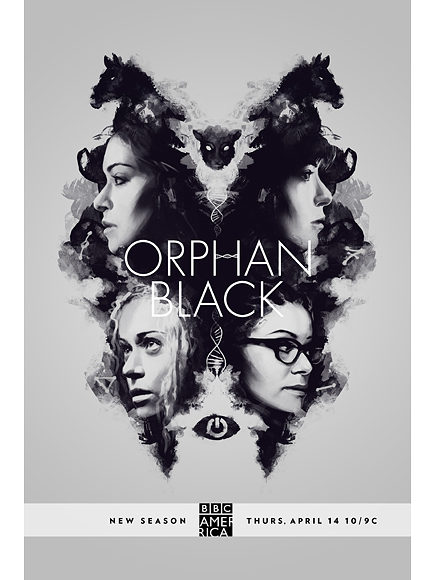 Jeff Langevin © BBC AMERICA
And though the stars didn't dish out any details on upcoming
dance parties
or
rain being made
, Gavaris did promise, "You can expect some dancing, but maybe not physical dancing – some emotional dancing."
Orphan Black
returns Thursday at 10 p.m. ET to BBC America.