After some shocking
oversights
with last weekend's
Golden Globes
contenders and some surprising
nods
from the
Screen Actors Guild
, the big day has arrived: the
Academy Award
nominations are in!
As usual, some of the year's frontrunners and favorites of critics and moviegoers alike didn't wake up to congratulatory messages. Most notably, no actors of color were tapped in the individual acting categories – the
second year in a row
.
From
Johnny Depp
to
Straight Outta Compton
, here's who and what was left out in the cold for the Oscars, which airs on Feb. 28.
Straight Outta Compton for Best Picture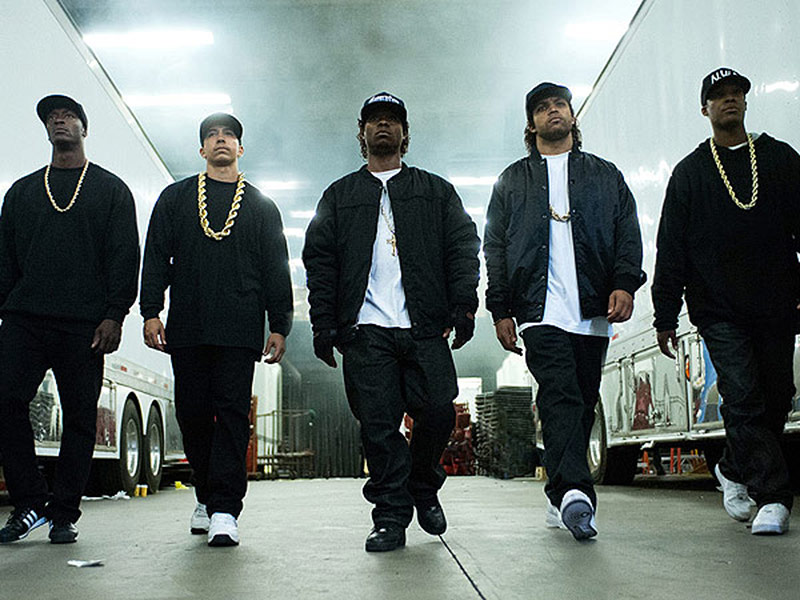 Straight Outta Compton
was only recognized for Best Original Screenplay after surprise nominations at this season's other award derbies.
The snub further exemplifies the lack of diversity among this year's top categories.
Jacob Tremblay for Best Supporting Actor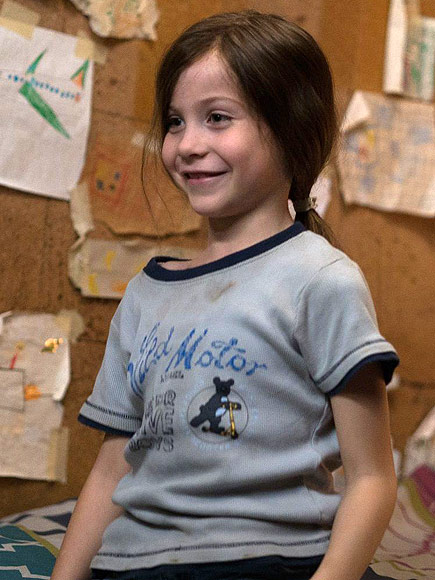 The pint-size
Room
star scored a nomination from the Screen Actors Guild but was ignored at last weekend's Golden Globes and, now, by the Academy.
At only 9, a nomination for
Jacob Tremblay
would have set him up to be the youngest person ever to win an Academy Award.
Helen Mirren for Best Supporting Actress
Helen Mirren
's portrayal of gossip columnist Hedda Hopper in
Trumbo
earned her nods from the Hollywood Foreign Press Association and the Screen Actors Guild, but, unfortunately she won't face off against Rachel McAdams and Alicia Vikander.
Mirren's costar
Bryan Cranston
, however, is nominated for his turn as the blacklisted screenwriter.
Idris Elba for Best Supporting Actor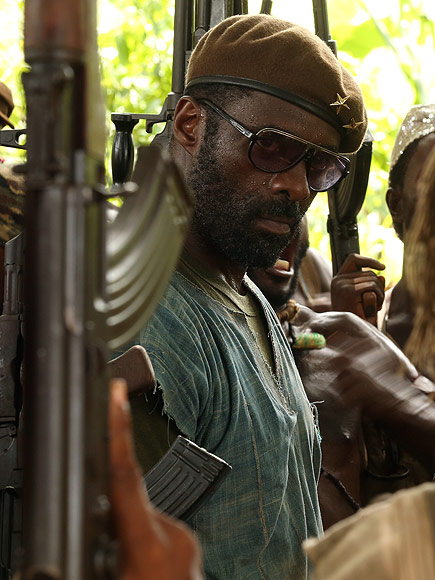 Elba's portrayal of a West African battalion leader in Netflix's first feature film offering
Beasts of No Nation
seemed like a sure thing.
Unfortunately, Cary Joji Fukunaga's gripping drama received no love from the Academy.
Michael B. Jordan for Best Actor
While Sylvester Stallone has received an overwhelming amount of love for reprising his role as Rocky Balboa in
Creed
, the film's lead actor has been shut out of the award circuit. Jordan may be one of Hollywood's most promising rising stars, but this is the second time the 28-year-old actor has been overlooked by the Academy – he was snubbed for his breakout role in
Fruitvale
in 2013. Now, despite his impressive physical transformation in
Creed
– and the film's impressive $106 million domestic haul – he's been ignored again.
Kristen Stewart for Best Supporting Actress
Stewart received the French equivalent of the Oscar, the Cesar Award, in December 2014 for
Clouds of Sils Maria
. Her Best Supporting Actress trophy was the first time an American woman has ever been given the honor, so it's a surprise the Academy didn't follow suit.
Michael Shannon for Best Supporting Actor
While
99 Homes
was a sleeper hit when it was released this past September, Shannon's portrayal of a merciless real-estate broker was recognized by the Screen Actors Guild.
Instead,
Sylvester Stallone
's latest turn as the iconic Rocky Balboa nabbed the coveted fifth spot at the Oscars.
Johnny Depp for Best Actor
Depp will not be up for an Academy Award, despite an eerie
transformation
into Boston crime boss Whitey Bulger in
Black Mass
and early raves for his menacing performance.
The Good Dinosaur for Best Animated Feature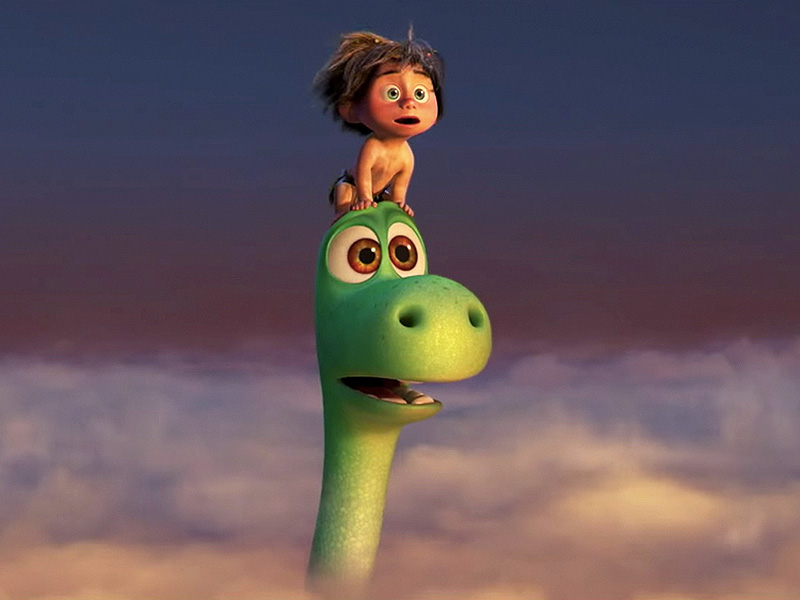 While the beloved
Inside Out
– a
big winner
at the Golden Globes – scored a nod, Pixar's other 2015 offering,
The Good Dinosaur
, did not.
The movie was Pixar and Disney's second offering of 2015 – up next is
Finding Dory
, the
Finding Nemo
spin-off, and then the third
Cars
installment. 2017's
Coco
will be the next completely new story from the studio.
RELATED: And the Award for Most Memorable Oscar Speech Goes To ...
Carol for Best Picture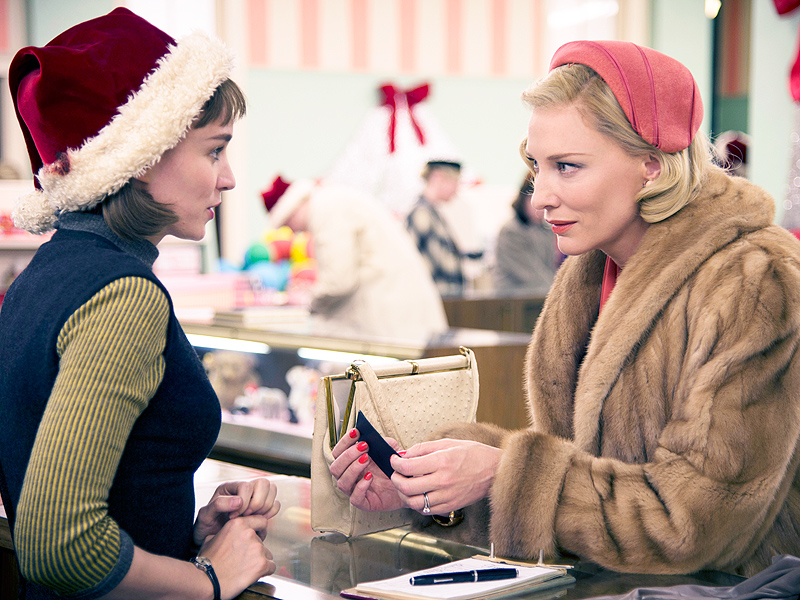 While
Carol
's stars Rooney Mara and
Cate Blanchett
scored individual nominations, the film – an assumed shoo-in for Best Picture – was left off the list of eight.
Instead,
Bridge of Spies
– which wasn't recognized in the picture category by either the Hollywood Foreign Press Association or the Screen Actors Guild – nabbed a coveted spot.
Ridley Scott for Best Director
While Scott's
The Martian
was tapped with a Best Picture nomination and a Best Actor nod for Matt Damon, the director wasn't among the five names released on Thursday.
Scott has been nominated three times in the category – for
Thelma and Louise
,
Gladiator
and
Black Hawk Down
, with no wins.
Going Clear: Scientology and the Prison of Belief for Best Documentary
Going Clear
was something of a phenomenon when it debuted on HBO in 2015. The documentary, which examined life inside the Church of Scientology, garnered a ton of attention and even inspired an
Saturday Night Live
spoof – despite backlash from the church.
Quentin Tarantino for Best Original Screenplay and Best Director
While he's garnered lots of love from the Academy in years past, Tarantino went largely unnoticed for his latest effort,
The Hateful Eight
.
The auteur has been previously nominated five times, including two wins for Best Original Screenplay, but went largely overlooked this year.
The Hateful Eight
did receive nods for Best Supporting Actress (
Jennifer Jason Leigh
), Best Original Score and Best Cinematography, but was not nominated for Best Picture despite generating considerable buzz.
Aaron Sorkin for Best Original Screenplay
Despite taking home the Golden Globe for Best Screenplay for
Steve Jobs
,
Sorkin
was not even nominated for the Academy's equivalent award.
The wordsmith already has one gold statue under his belt for
The Social Network
in 2010, and was nominated again in 2012 for his adaptation of
Moneyball
.