At a pre-Oscar bash celebrating this year's group of female nominees,
Patricia Arquette
and
Jennifer Lawrence
shined the spotlight on an issue they say is affecting women everywhere.
"Pay equality affects women so drastically in America," Arquette, 47, said while addressing the crowd at the Ninth Annual Women In Film Pre-Oscar Cocktail Party on Friday in Los Angeles.
"Yes in our business, but really in 98 percent of all businesses. So when I was talking about the equality, it wasn't just about Hollywood. It was really the bigger picture of all women in America," she said referencing her infamous
2015 Oscar speech
about the gender pay gap.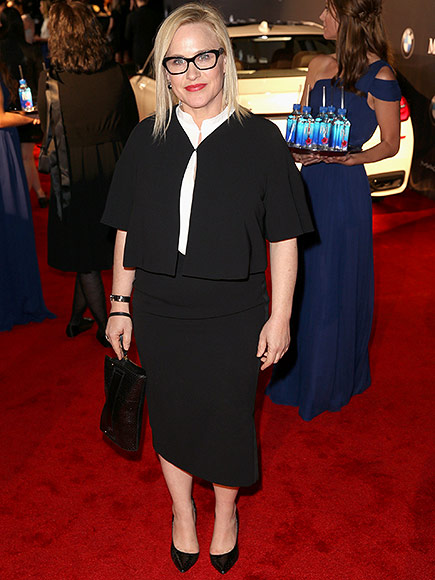 "We're going to talk about pay equality once and for all. We're going to deal with these issues and clean up our act," she continued, before announcing the launch of a new petition,
change.org/era
, to further the movement for equal pay. "Think about all the other women that are impacted by not having equal rights and also think about these brave women like Jennifer Lawrence for standing up and talking about pay in equality and getting a bunch of bulls--- for it, when the reality is millions and millions and millions of women desperately need this."
Lawrence, 25, who
wrote an essay for Lenny
late last year titled "Why Do I Make Less Than My Male Co Stars?" after
the Sony hack
revealed she was paid significantly less than
her male costars
in
American Hustle
, also spoke out.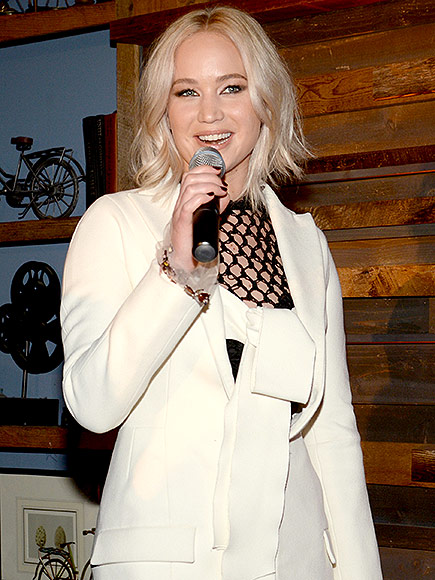 "I'm a huge fan of Patricia Arquette," said Lawrence. "I actually played the younger version of her. I love that she stood up, for starting a conversation, we're getting dialogue going. I'm going to go home and I'm going to go to
change.org/era
... I'm going to that. Let's all do it."
•
Reporting by CHRISTINA DUGAN