Want to get
Padma Lakshmi
up and moving? Throw on some Prince – any Prince.
The
Top Chef
host opens up about her musical preferences and more to PEOPLE and
Entertainment Weekly
editorial director Jess Cagle during a game of The Cagle Exercise.
Lakshmi, 45, answers a series of rapid fire questions ranging from fun (she wouldn't be "caught dead" in a Hummer) to serious (she's "bad" at "being diplomatic").
"My last meal would be what and I would eat it with who?" Cagle asks.
"My last meal would be fried chicken and I would eat it with [daughter] Krishna," the
Love, Loss And What We Ate
author
says.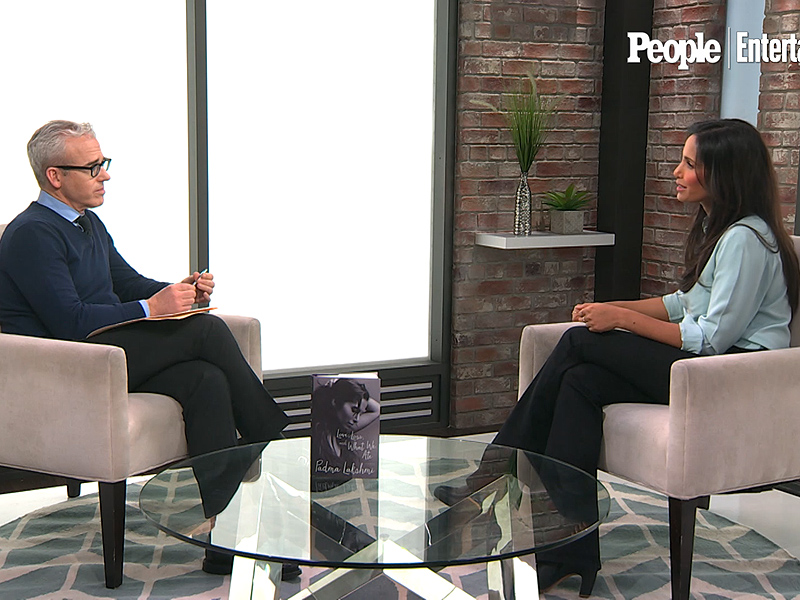 Watch more of The Jess Cagle Interview with Padma Lakshmi on People.com all week.
Lakshmi says her friends would describe her as "funny," and admits that she's watched
The Sound of Music
more times than she can count.
And what could the star talk for hours about? "Food, love, loss, sex, motherhood, family, family, family ... did I mention sex?" she tells Cagle, laughing.
To read an except from Padma Lakshmi's new book, Love, Loss And What We Ate, pick up this week's issue of PEOPLE magazine, on newsstands Friday
So how does Lakshmi sum up her jet-setting life? "#rollercoaster."