In the nearly nine months since
14-year-old Perry Cohen and Austin Stephanos
vanished during a
July 24 boating excursion
from South Florida's Jupiter Inlet, the boys' families have worked tirelessly and tearfully to find out just what happened to their sons.
Though both families share the same goal, their ways of going about getting the answers they so desperately need have driven a deep divide and led to a highly publicized – and criticized –
court battle
.
"In our private lives, we were very private," Perry's stepfather Nicholas Korniloff tells
PEOPLE in an exclusive interview
at the family's Tequesta home. "We learned quickly that when your kid is missing, all of those things come off the table and you do what you have to do to get the word out. And if there's a chance at hope, you fight and never give up."
Upon learning of the
March 18 discovery of the boys' boat
with personal effects, including
Austin's iPhone 6
, many assumed that the items would undergo a full forensics analysis. Though it's highly probable that the boys were simply the victims of the violent storm that swept over Jupiter Inlet and into the ocean that afternoon, a key finding in the boat – the
ignition and battery switch in the off position
– could be an indication of foul play, legal analysts say. A full DNA and fingerprint search, along with a look at any retrievable content from the iPhone – photos, text messages, GPS location data – could provide more determinative information.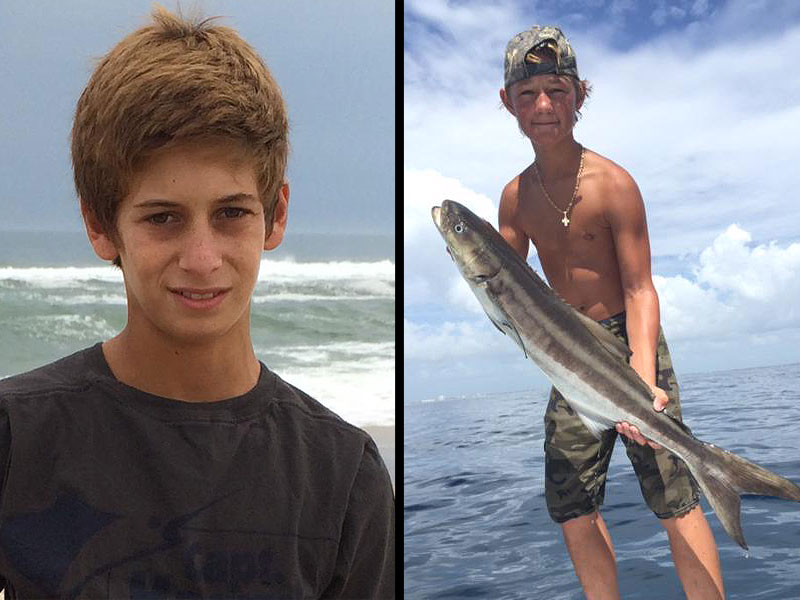 But because the case is not currently classified as a criminal case, all items recovered are considered private property, according to the Florida Fish and Wildlife Conservation Commission, the lead agency in the case. Minus written consent from both families, the items would be returned to the families without being analyzed.
While the Cohens provided consent and had turned over Perry's broken cell phone, iPad and laptop computer during the early days of the search and rescue effort, the Stephanos family refused consent, maintaining that they would have the iPhone examined by professionals and share any pertinent data retrieved with Cohen's family and law enforcement.
Perry's mother, Pamela Cohen
, and Korniloff first learned of the FFWCC's stance on returning the items via a phone call they made to the agency on April 22. They were told the iPhone would be handed over to the Stephanos family the next Monday morning. The news came as a shock.
"It's an iPhone 6," Korniloff says. "The data that piece of equipment can hold – I mean it's everybody's personal black box."
"All we wanted was for it to remain in a sterile environment so a proper, transparent and neutral investigation could take place," Cohen added. "A family member getting involved in the middle of an investigation process is not a clean investigation."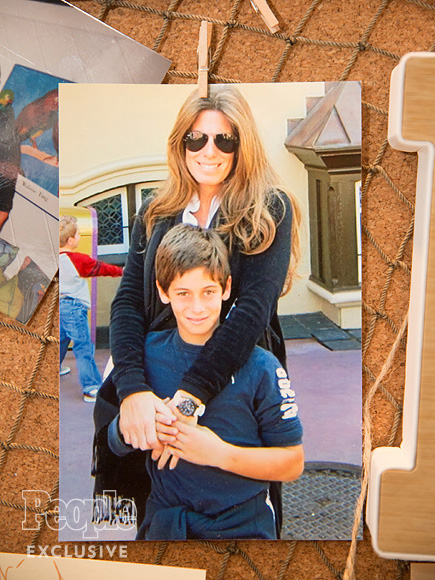 Photograph by Steven Martine
Just after midnight in the early hours of Monday, April 25, attorney Guy Bennett Rubin e-filed a lawsuit on behalf of Cohen asking that the phone be kept in the custody of law enforcement until a full forensic analysis could be performed. Despite the lawsuit and multiple motions for emergency injunction against the FFWCC and Austin's parents, Blu Stephanos and Carly Black, the phone was returned.
"We're all grieving. Believe me nobody understands Carly and Blu's pain more than Pamela and I," Korniloff says. "On the other side of things, the reality is there was a window to do the right thing. That window was circumvented. The evidence left a chain of custody, a controlled environment. We then had to do what any parent would do in our position and that's use the legal process to get it back into some kind of controlled environment hoping that it hasn't been tainted and try to get the best experts on it and to retrieve the data."
As it stands now, the phone is in the hands of manufacturer Apple, Inc. Per Palm Beach County Judge Gregory Keyser's order, the phone was overnighted via FedEx with tracking information given to both families. Apple's report will be submitted to the court. It's unclear, though, whether and to what extent the boat will be forensically analyzed when it reaches Florida's Port Everglades mid-May.
"Once the boat comes back in we will look at the boat to the extent that we can," FFWCC General Counsel Howard Vielhauer said via phone during the hearing. He did not give details as to how or by whom the examination would be performed.
"From what FWC said in the courtroom they didn't seem particularly interested in doing a very thorough investigation on the boat, which to me as a mother of one of the missing boys that was on that boat is very troubling," Cohen says. "I would like to think that Austin's parents were just as troubled by that statement. It's shocking to me."
"We have physical evidence that is being discarded and not being looked at together, not being processed together, not letting the scientific forensic work of experts piece the story together," Korniloff added. "It seems like the conclusion has come before all of the facts have been put together. Something doesn't smell right."
While the Stephanos family remain staunchly private (they have not responded to interview requests), Cohen and Korniloff vow to keep fighting for Perry.
"We know we did the right thing," Korniloff says. "We know we did the right thing for our son. We know we did the right thing for Austin and all the people that showed their love and care and concern, and honestly, for Austin's family too."
"There's hard physical evidence here that needs to be explored," he continues. "This is everything we've been looking for, and I do believe that this is a big message from our son, screaming to us that he wants us to know what happened. He knows it tortures us."
Adds Cohen: "Perry is my only child, so I am his voice. I have to fight for him. All we want is the truth of what happened."