Do you need some ice for that burn,
Zayn Malik
?
On Thursday, Little Mix stopped by Radio Disney to talk about their latest single, "Black Magic." While visiting, the British girl group answered questions from fans via Twitter and a few from the radio station – and one answer, in particular, stood out.
"I like One Direction's
new song
'Drag Me Down,'" Perrie Edwards told
Radio Disney
in an interview that will air next Tuesday at noon. "It's incredible."
(For what it's worth, Edwards' bandmates chose
Selena Gomez
's "Good For You" and OMI's "Cheerleader.")
Needless to say, there appears to be a bit of tension between Malik and Edwards.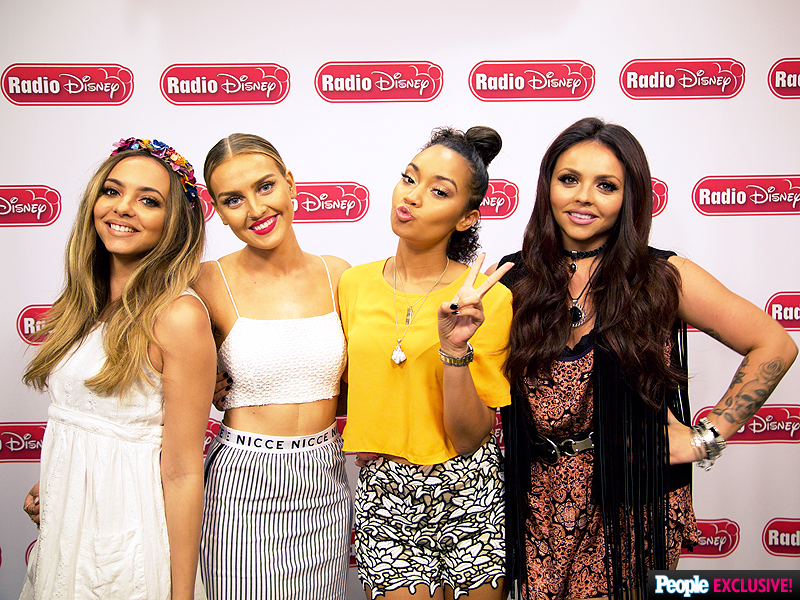 Just two weeks after the former One Direction member
called off their engagement
, Edwards, 22,
posted an Instagram
captioned: "All glammed up and ready to boogie!" completed with an emoji and heart. Meanwhile, Malik, also 22, had posted a cryptic message to
Twitter
reading, "You just can't do enough for some people, I guess."
PEOPLE revealed the break-up
on Tuesday, reporting that sources said Edwards was heartbroken after Malik called off their engagement two weeks earlier.
"She's been putting on a brave face, as Little Mix have had promotion to do, but she's obviously devastated," the source told PEOPLE.