When
Phil Collins
split from his third wife Orianne in 2008, their divorce settlement – a reported $46.68 million – was the biggest celeb payout in British legal history.
Now they're back together.
"I haven't really talked about it," Collins told
Billboard
when asked about the divorce and his struggle with alcoholism that followed (he's been sober for three years now). "We've been together for a while, and nobody's noticed." Six months ago, Collins bought a house in Miami where the pair, who have two sons together, are currently residing.
Collins, 64, also revealed that back surgery, nerve damage and multiple foot fractures have left him feeling like he's walking "on sticks," but despite his health issues his kids are hoping to see him perform again.
"I don't know if I'll ever be fit enough to play the drums again on tour," said Collins. "My left arm has changed – it's a neural thing. The back surgery I had was great – I mean, how good can surgery be? But it was problem-free. But then when I was recovering on crutches, I fell and fractured my foot. When I recovered from foot surgery, I fell again and fractured another part of the same foot. My right foot now is completely numb."
He continued, "It could be a year or three months to get feeling back – I have no idea. But my kids want me to do shows so they can brag to their friends. I intend on doing some things. I stopped going into the studio because I was sad, but now I'm getting a taste of it again."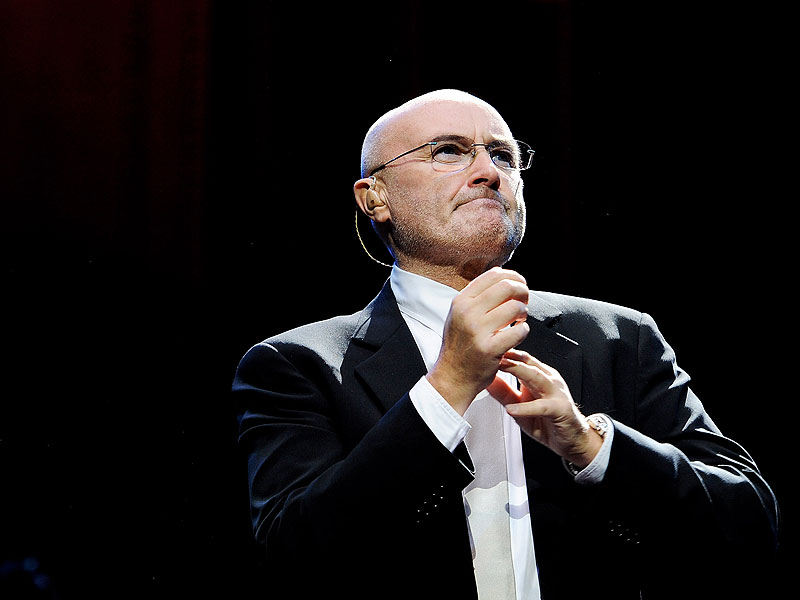 In fact, Collins is gearing up for a comeback. The singer will start by reissuing his 1982 solo debut,
Face Value
, and 1992's
Both Sides
, out Friday. The albums features rare demos and re-shot cover art.
Collins was also
poised to contribute
to
Adele
's
record-breaking album
25
, but it didn't work out.



"She sent me a piece of music that I began working on, but then she was very difficult to find," Collins said. "She had a kid – all this [personal] stuff was happening to her, unbeknownst to me. I sent her an email asking, "Am I waiting for you, or are you waiting for me?" I found out she's a bit of a ghost – Ryan Tedder told me that. You may not hear from her for a while. So nothing came of it. I was very pleased to hear, because she's being asked about this with the release of her new album, that she said, 'It was too early, and I was too scared.' That's better than 'He was terrible.' I was very grateful for her gentle way of looking at it."