A pregnant New York woman who
refused cancer treatments
in order to protect her unborn child gave birth to a healthy baby boy on Friday, PEOPLE has confirmed.
Kim Vaillancourt and her husband, Phil, welcomed Wyatt Eli into the world only months after the mother was diagnosed with glioblastoma, an aggressive tumor affecting the brain or spine.
"The family is 'over the moon excited' to welcome Wyatt to their extraordinary family. Wyatt Eli meaning 'little warrior sent by God' is wrapped in love by parents Kim and Phil, brother, sisters, family and countless friends," reads a post on a
fundraising site
for the Tonawanda, New York, parents.
Wyatt is Kim and Phil's sixth addition to their family, which also includes their three adopted children – Kamila, 10, Josie, 7, and Chalie, 6 – and the couple's two biological kids Ryan, 12, and Hailey, 11.
Meet baby Wyatt Eli Vaillancourt! 4 lbs 7 Ozs. Kim and baby are doing just fine! @WGRZ pic.twitter.com/F8sU7Fm986

— Melissa Holmes (@2MelissaHolmes) April 8, 2016
An Unexpected Diagnosis
Kim was 20 weeks pregnant with Wyatt in late December 2015 when she began experiencing unbearable headaches. Concerned for their unborn child, Kim and Phil sought immediate medical attention.
Doctors found two deadly brain tumors – giving the mother only a few weeks, if not days, to live.
"If it wasn't for the baby, she probably would've never gone to the hospital," Phil told
WGRZ
in February.
He added, "We definitely feel that God put that baby in her for a reason; pretty much to save her life."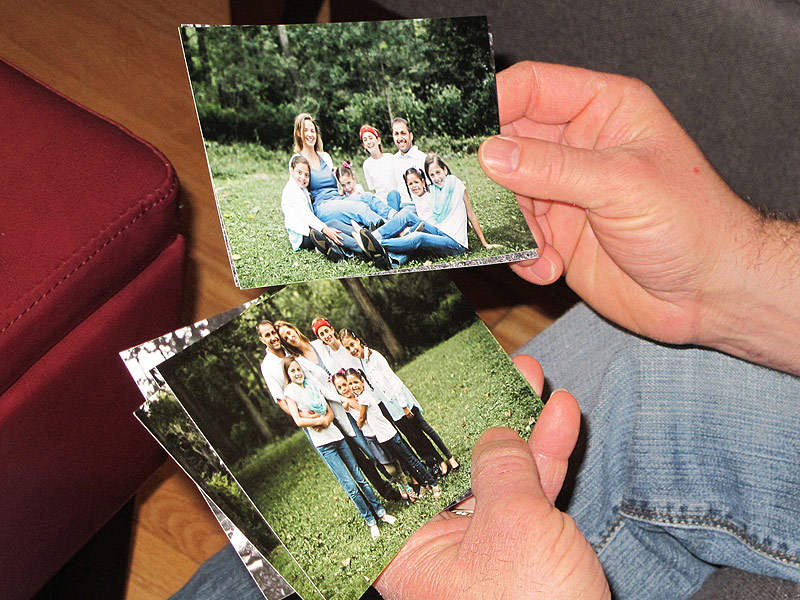 A Mother's Sacrifice
Kim underwent surgery to have the tumors removed, but decided to forego chemotherapy and radiation until Wyatt was born.
The mother said that she was unwilling to risk her unborn baby's health.
"The baby gave me a chance. I've got to give baby a chance," Kim told WGRZ.
Kim's Neuro-Oncology specialist, Dr. Ajay Abad of Roswell Park Cancer Institute, called her situation a "race against time."
At this time, Kim and Wyatt are doing great.
"Wyatt Eli graced the world with his presence at 3:11 a.m. on Friday morning… The Vaillancourt family is beyond grateful for the community's support and continued prayers at this time," reads the family's fundraising site.
Once her cancer treatments resume in a few weeks, Kim will undergo chemo and radiation, according to
ABC
.