A pregnant mom and her two children were killed after they were swept away in floods over the weekend.
Authorities said Victoria Kennard, 32, died after her family's mobile home was carried into the Red Oak Creek by rising waters in Ripley, Ohio, on Saturday, according to
WLWT
. She was six months pregnant.
Two of her four children, a 7-year-old boy and a 5-year-old girl, also died.
Kennard's husband and two other children survived the flooding. Search and rescue crews found the three early on Sunday, and they were taken to nearby hospitals for treatment.
Neighbors described the family as "good people."
"I had all the Kennard kids in school," Shelley Scroufe told WLWT. "We'll all pull together. We'll help this family because they're good people. They're just good, hardworking, honest folk."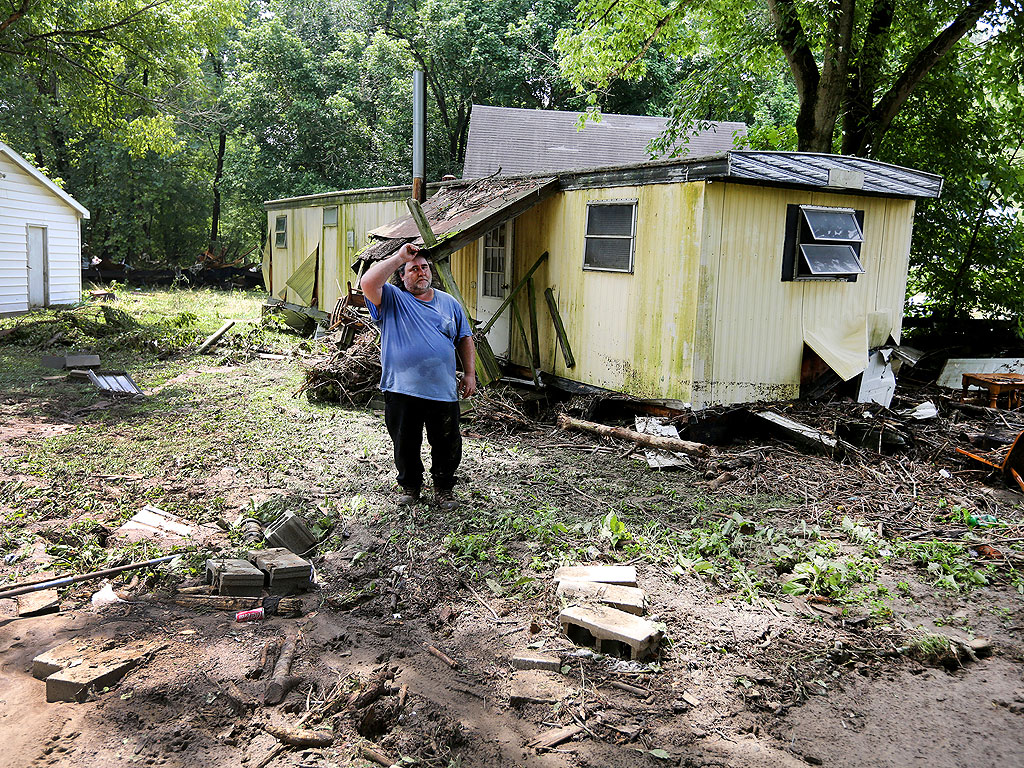 Liz Dufour / The Cincinnati Enquirer / AP
Neighbor Wade Linville told
The Cincinnati Enquirer
: "It was up in an instant," he said of the creek. "There was nothing they could do."
The flooding came as the result of an intense storm that dropped 4 inches of rain on the rural town in a short amount of time. That's more rain than the area generally sees in all of July.