President Barack Obama's
visit to a Michigan college really hit home on Wednesday, reminding him that his eldest daughter will soon be
leaving the White House
to start a college career of her own.
"Just yesterday, Malia started her first day of senior year. You know, I was sitting in her room because I was going to see her off her first day of school," Obama said in a speech at Maycomb County Community College in Warren, Michigan, where he promoted his plans for free community college. "She puts her head on my shoulder and she says, 'Daddy, you know, you realize this is probably going to be the last time that you ever send me off for my first day of school.'"
While
Malia's
choice of school is still unknown, the 17-year-old has been busy at work touring some of the Country's most elite Ivy Leagues, such as Harvard, Tufts, Yale and Stanford, where she may go into the field of filmmaking or television production.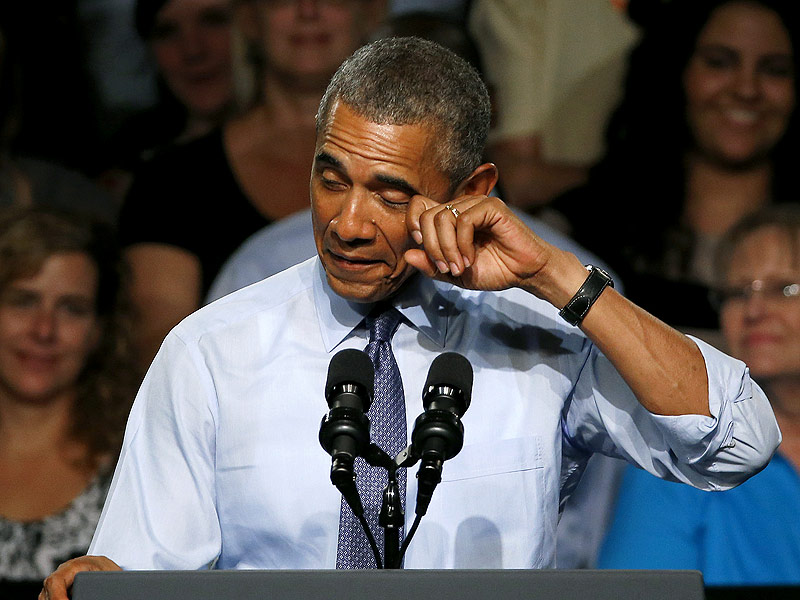 As the audience "awwed" the President continued, "And I started – I had to look away. I didn't want to just be such a crybaby. It makes no sense. Michelle and I are way too young to have daughters who are both almost in college now. So as a parent, I was a little freaked out."
"The truth is the girls are wonderful,"
the family man
told
Extra
in June, praising Malia and his youngest daughter,
Sasha
. "You know they work hard, they work a lot harder than I ever did when I was a kid."
He added, "Most importantly, they're kind, they're respectful, they don't have an attitude," he said. "Partly because maybe my mother-in-law was here, you know we say we don't want to see any attitude out of them. And they've been terrific."