President Barack Obama
arrived in Kenya on Friday to a warm welcome from family members.
The president met up with his half-sister Auma Obama, and his step-grandmother on his father's side, Sarah Obama.
Auma was one of the first people to greet the president when he stepped off the plane, according to
ABC News
. The pair embraced with wide smiles on their faces.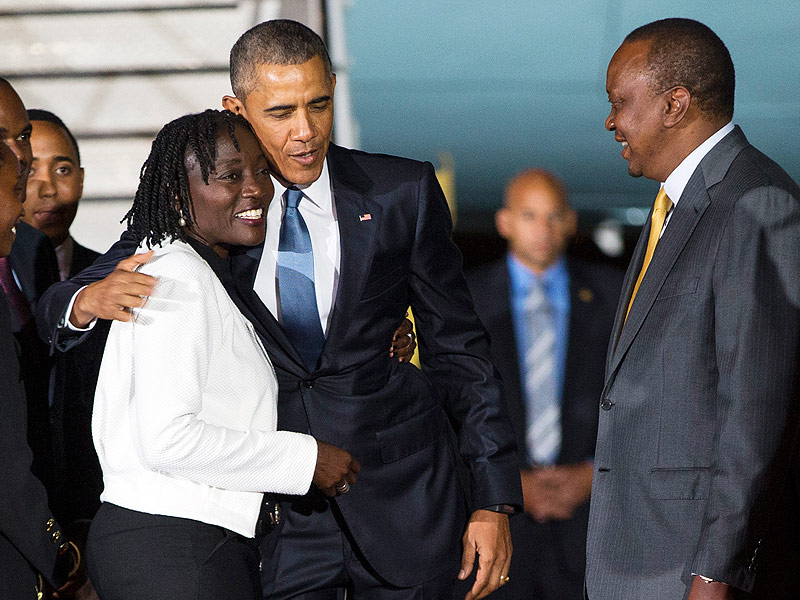 This is the first trip back to Kenya for the president since 2006, when he visited his father's birthplace, Kogelo, in 2006 as a U.S. Senator.
This is the first time a sitting U.S. president has visited Kenya, or Ethiopia, where Obama will travel on Sunday.