At some point on Thursday afternoon, fabled music publicist Mitch Schneider says he just stopped receiving new emails. His inbox went stagnant soon after news of iconic musician
Prince's death
broke online.
"My email has completely stopped, which hasn't actually happened since 9/11," Schneider tells PEOPLE. "I think folks throughout the music industry are simply stunned right now. It's hard not to feel like something has been taken from you, and taken without warning."
Schneider, the president and CEO for the Los Angeles-based Mitch Schneider Organization, says he represented Prince during the early to mid-1990s, when
the music legend
released three separate LPs.
He also did promotional work around the opening of Prince's Glam Slam Nightclub in Los Angeles some 20 years ago.
Prince, 57, was found unresponsive Thursday morning inside the elevator in his Paisley Park recording studio and home, located in Chanhassen, Minnesota.
Medical examiners have yet to determine what caused Prince's unexpected demise, and police are investigating the circumstances surrounding his death.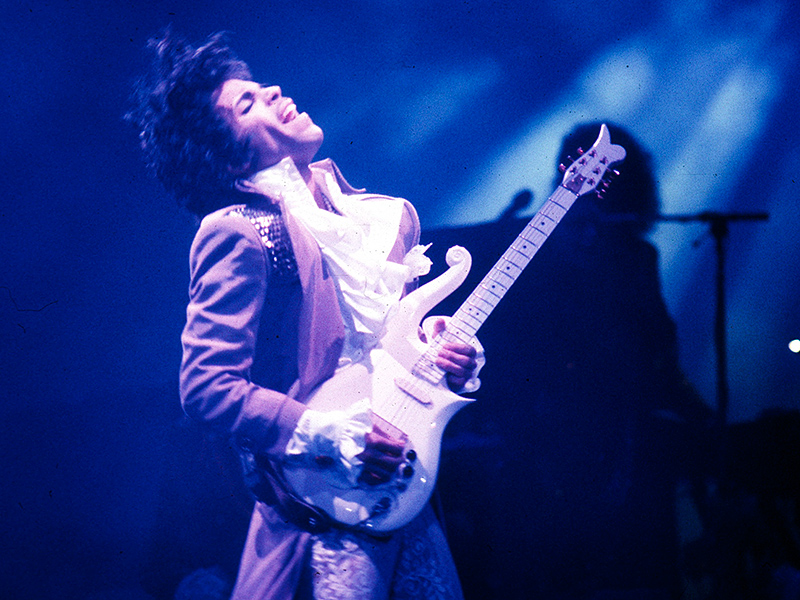 Michael Ochs Archives / Getty
Schneider says Prince's passing hits especially hard even after the recent deaths of
David Bowie
, former Stone Temple Pilots frontman
Scott Weiland
, A Tribe Called Quest's Phife Dawg, and
Glenn Frey of The Eagles
, simply because the "Purple Rain" architect was
a true artistic visionary
.
"When I worked with him, he walked around with the word 'Slave' written on his face, to protest his Warner Bros. contract," Schneider explains. "He was a visionary and he fought for artist's rights. He tried to make the world a better place for music and musicians – that was his thing and that was his mission."
Schneider says today's big artists are inking more equitable contracts because of Prince's undying efforts.
"Many artists are signing contracts now that include provisions that revert the rights of their master recordings back to them after two years," Schneider explains. "When Prince did that years ago, it was unheard of. He basically set the tone for what was going to come, and anyone who sets the tone has to take a lot of s---."
People From Around the World React to the Death of Prince
Schneider tells PEOPLE that Prince was "forever pushing the boundaries" of what one could do with music, and worked to reconfigure the industry's failing business model so it would benefit creators, not investors.
"Like any great artist, he didn't suffer fools," Schneider recalls. "People like Prince, they're visionaries and they obviously know it, and if they are going to work with people, they want to make sure those people are aligned with they're own vision. I found him very easy to work with."
Prince ignored the conventional limits of musical genres, incorporating electric guitar into R&B tracks with dazzling, inspiring effect.
"He was arguably one of the world's greatest guitarists, and certainly the world's most underrated guitarist," Schneider says. "The amount of hurt he'd put into his lyrics was unconventional and at the same time, he could strip songs down, making them utterly jarring. He could be a minimalist in that way."
After several massive deaths, Schneider admits 2016 has been a brutal year for music, and is hopeful more of music's biggest names won't be claimed.
"This has been a really crazy year, and we've lost a lot of great artists," Schneider bemoans. "It's completely dizzying what is happening, and it is a trend that needs to stop."