What do you say about
Purple Rain
that hasn't already been said? Not only is it one of the greatest music films of all time, but it's one of the defining films of the 1980s and earned
Prince
an Oscar. The soundtrack spent nearly a full half-year at Number One on the
Billboard
charts, sold 20 million copies worldwide and won two Grammys.
But as with all things Prince, that's not the full story. A number of
truly excellent books
and
articles
have been written about the making of
Purple Rain
, and we're here to share some of the best bits of them with you.
1. The song was inspired by Bob Seger.
Yes,
that
Bob Seger. Prince was touring in support of
1999
and apparently wound up playing many of the arenas Seger was headlining. Prince didn't quite … "get" Seger, and asked his keyboardist, Matt Fink, what people saw in the Detroit rocker. Fink chalked it up to "Seger's big, gut-punching ballads" (e.g. "Turn the Page"), and urged Prince to write something in that vein. Prince responded with "Purple Rain."
2. The film was a pretty brazen negotiation move on Prince's part.
It's hard to imagine now, but in 1982, Prince had a few semi-hit singles, one hit album and a back catalog of songs largely about sex. His popularity was rising, but he was hardly the world-conquering star he'd become. When he was renegotiating his contract with his then-managers, he said he'd only re-sign with them if they could get him a movie. They agreed and matched his $500,000 investment to get the project rolling.
3. Prince pitched a truly dark end for the film.
According to screenwriter William Blinn, Prince originally wanted his parents in the film to die in a murder-suicide. That idea was dropped.
4. Morris Day was kicked out of his Prince-arranged acting class.
Prince arranged for all the musicians to take dance and acting classes three times a week at the Minnesota Dance Theatre prior to filming. Morris Day, lead singer of The Time, was booted from his for "clowning around."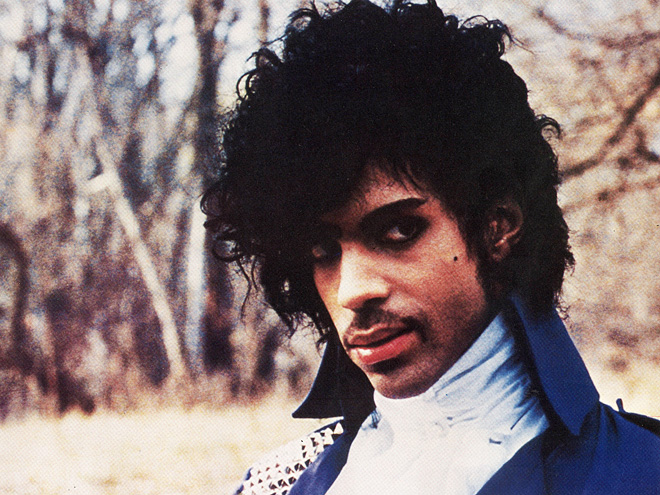 Moviestore / REX / Shutterstock
5. Apollonia was modeling for a tool company when she was cast.
Patricia Kotero had done some acting and was modeling for the "Elyria, Ohio-based Ridge Tool Company's pinup calendar" when she auditioned for
Purple Rain
. When she was hired, Prince told her "You're going to be one of those one-name girls," and dubbed her Apollonia, after Michael Corleone's first wife in
The Godfather
.
6. And the waters of Lake Minnetonka nearly killed her.
Minnesota gets pretty cold, as you may have heard. Kotero dunked into Lake Minnetonka for four takes in a row, and the fourth one was almost her last: She went into hypothermia and an ambulance was called to the set.
7. The, uh, dumpster scene thing was a real story.
Day's sidekick Jerome actually tosses a woman into a dumpster at one point, which director Albert Magnoli claimed he drew from real life. "I really did hear them say that they threw a girl in a garbage bin once," he recalled.
8. Prince … got busy on the set.
Women on the set Prince dated during the filming: Jill Jones, Vanity 6 singer Susan Moonsie and "several others", including Susannah Melvoin, twin sister of Prince guitarist Wendy Melvoin.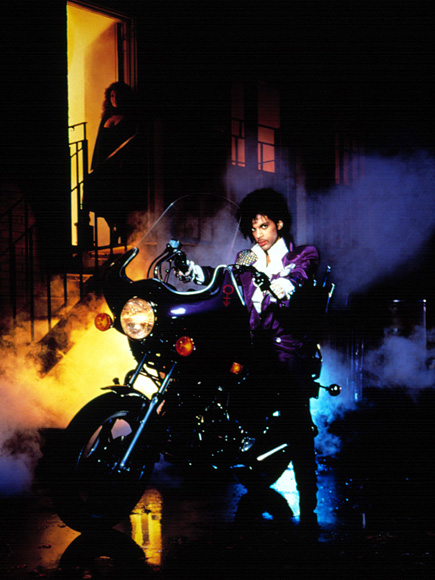 9. Michael Jackson was not impressed with the film.
Jackson left a screening of the film 10 minutes before it ended. "The music's okay, I guess," he reportedly told a member of his entourage. "But I don't like Prince. He looks mean, and I don't like the way he treats women. He reminds me of some of my relatives. And not only that – the guy can't act at all. He's really not very good."
10. The Time/Revolution rivalry at one point included a food fight.
Revolution member Bobby Z described "an epic food fight" between the two bands that included syrup and eggs and "went from the shot to the hotel and back to the bus to the airport and never stopped for about three days."
11. Vanity dropped out of the film for The Last Temptation of Christ.
Vanity, née Denise Matthews, was dating Prince at the time of shooting, but that wasn't why she left: Magnoli said Martin Scorsese offered her the role of Mary Magdalene in
The Last Temptation of Christ
, which was then delayed by financial problems.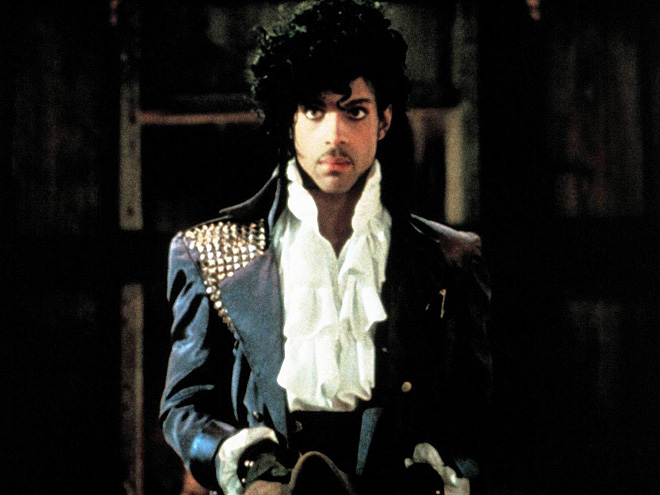 12. Prince was not impressed with Lisa Coleman's wardrobe.
Prince had the Revolution's clothes in the film made for them, and apparently quite a lot of thought went into it. Coleman especially needed a makeover: "I was such a jeans-and-tee-shirt girl," she remembered. "[Prince] was like, 'God, you look like a roadie. What if Mick Jagger sees you?'"
14. Warner Brothers was initially worried about competition from Rick Springfield.
Rick Springfield's
Hard to Hold
was coming out around the same time as
Purple Rain
, and some studio execs were worried about pitting their film against Springfield's. Though Springfield has had a respectable career as an actor, needless to say, they didn't need to worry.
13. There was talk of a sequel.
Prince's former manager and the film's producer Bob Cavallo recalls, "I had this idea:
Purple Rain 2: The Further Adventures of the Time
. It would start with Prince in some big arena, playing one of his incredible concerts. The Time are there, about to go to Las Vegas because they won a contest to play a lounge in a big hotel. And the basic story would be the Mob were the people who booked them, so they eventually get into trouble and the only friends that they have are the showgirls." That film … did not happen, though Prince did make a semi-sequel,
Graffiti Bridge
, that was released in 1990.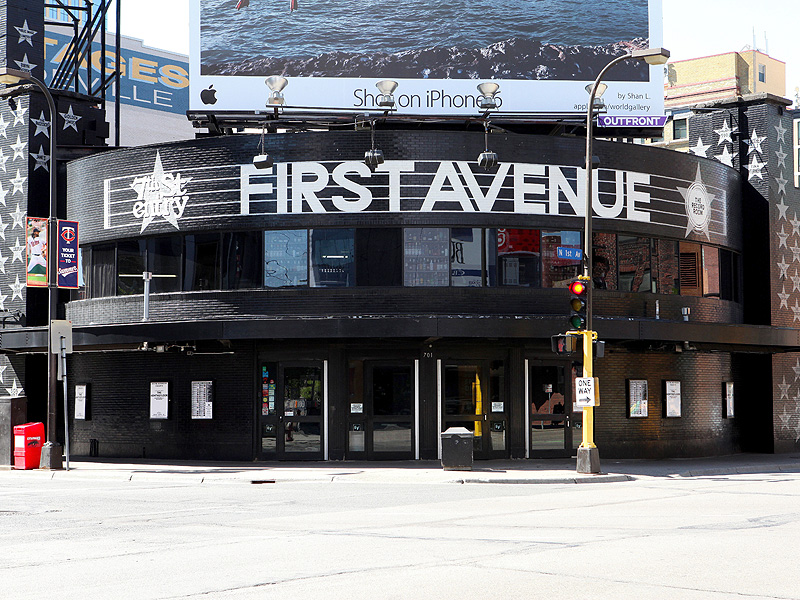 14. The film boosted the popularity of the Minneapolis club First Avenue.
Minneapolis had a pretty happening rock scene in the '80s, with bands like Soul Asylum and Hüsker Dü and the Replacements coalescing around the First Avenue-adjacent 7th Street Entry.
Purple Rain
turned First Avenue into a kind of mecca/tourist hot spot, but it didn't really trickle down into the more rock 'n' roll side of things. Former First Avenue owner Steve McClellan: "The fact that the movie didn't show what was going on musically beyond the funk circle and was so narrow-focused—it had no sense of reality to me. Then, after the film came out, people came to the club just to see if Prince was there. I thought, 'These people are kind of shallow, aren't they?'"
15. Prince asked Stevie Nicks to write the lyrics to the film's title song.
Prince played keyboards on Nicks' "Stand Back," and sent her an in-progress demo of "Purple Rain," sans title, and asked her to write some lyrics.
She declined, saying
, "It was just so overwhelming, that 10-minute track, that I listened to it and I just got scared."
16. 'Weird Al' Yankovic attended the film's premiere…
… along with Eddie Murphy, John Mellencamp, KISS, Pee-Wee Herman, Talking Heads, Little Richard, and Lionel Richie. MTV caught Yankovic quipping at the after-party: "We all knew Prince was a great actor, but who knew he could sing?"