Quinton Aaron, best known for portraying football star "Big Mike" Oher in
The Blind Side
, has a message for your kids.
"I've been bullied before," he tells PEOPLE. "And I know how important it is to give hope to kids who are going through the same thing."
So what's an actor to do when his national profile is raised by starring in an Oscar-nominated film with
Sandra Bullock
?
Well, if you're Aaron, you start a foundation.
In 2012, the 31-year-old actor formed
The Aaron Quinton Foundation
, an anti-bullying organization. Now, when he's not on the set, Aaron holds rallies in school auditoriums and gymnasiums, telling personal stories and giving advice. (And the kids pay close attention. It's not every day that you see a hulking 6'8" actor talking about being bullied.)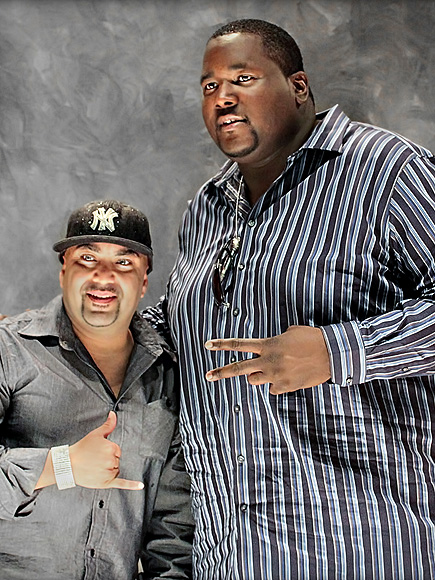 Courtesy The Quinton Aaron Foundation
But Aaron doesn't go it alone. He's joined by fellow actor
Eric Martinez
in spreading his message of tolerance and acceptance.
For Aaron and Martinez, the numbers are staggering. Each day, more than 160,000 kids stay home from school out of fear of being bullied. "We have to listen to what they're going through," says Aaron. "And provide resources for them."
Adds Martinez, who was also a victim of bullying: "It happens daily in schools and workplaces all over the country. It shouldn't be ignored. The rate of students committing suicide and reaching out for help is alarming. A lot of times, they just need someone who will listen."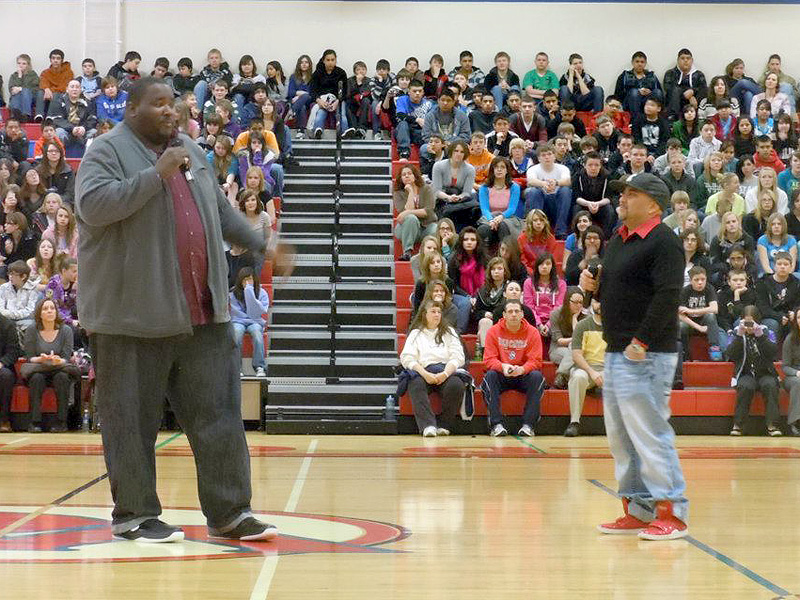 Courtesy The Quinton Aaron Foundation
Aaron and Martinez, who will co-star in the upcoming film
Justice
, hope to spend 2016 visiting more schools, churches and community centers. They've spoken to more than 300,000 kids – but recognize how much work there is to be done.
"It's something that will always be important to me," says Aaron. "Every kid needs to know that they're accepted and heard. That's why I'll keep doing this."