For
Michael 'Eddie the Eagle' Edwards
, it was never about winning or losing at the '88 Winter Olympics in Calgary.
"For me, getting to those Olympic games was my gold medal," the 52-year-old ski jumper tells PEOPLE. "Even though I came 58th, that didn't really matter. The fact that I got there in the end and lived my dream, that was the most important thing."
He adds, "I was standing on top of the ski jumps in Calgary and thinking, 'Wow, this is it. I'm an Olympian.'"
This Friday, his journey to the Olympics hits the big screen in
Eddie the Eagle
. In it,
Taron Egerton
plays the bumbling plasterer who became the first British ski jumper to ever compete in the Winter Games. The film also stars
Hugh Jackman
as the coach who helped him get there.
"He's very proud of what he did in '88 and what he managed to achieve as this guy from the West Country in the U.K," Egerton, 26, told PEOPLE at the
2016 Sundance Film Festival
, where the movie had its unofficial world premiere.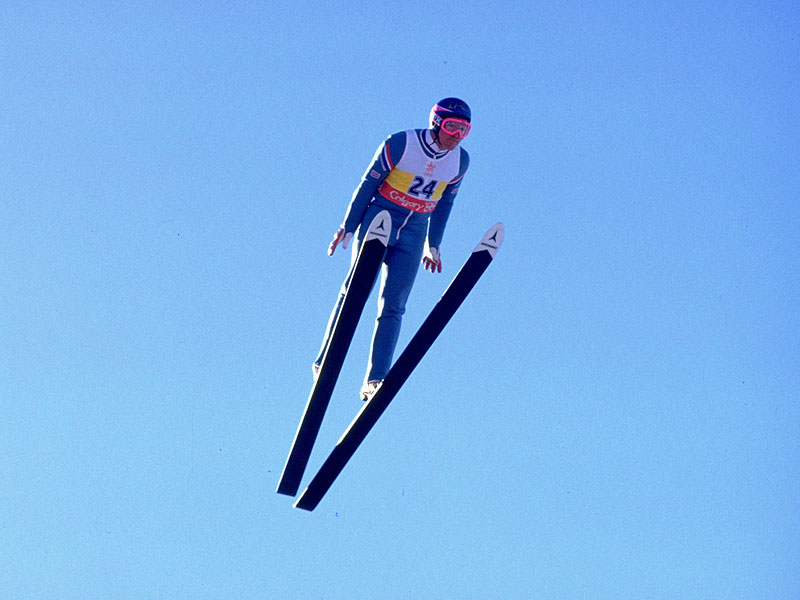 Edwards' endearing underdog story helped him achieve international fame.
"Even though it's been 28 years, I can remember it like it was yesterday," he says, highlighting the opening and closing ceremonies and receiving a letter from the British Olympic Association telling him he would represent his country at the Olympics as the most memorable moments of his journey.
Plus, he thinks the movie "captured the heart" of his story: to never stop chasing your dreams. He also applauds the casting.
"Taron Egerton looked just like me back in 1988 when I was 24," he says. "He's got all my mannerisms and my accent."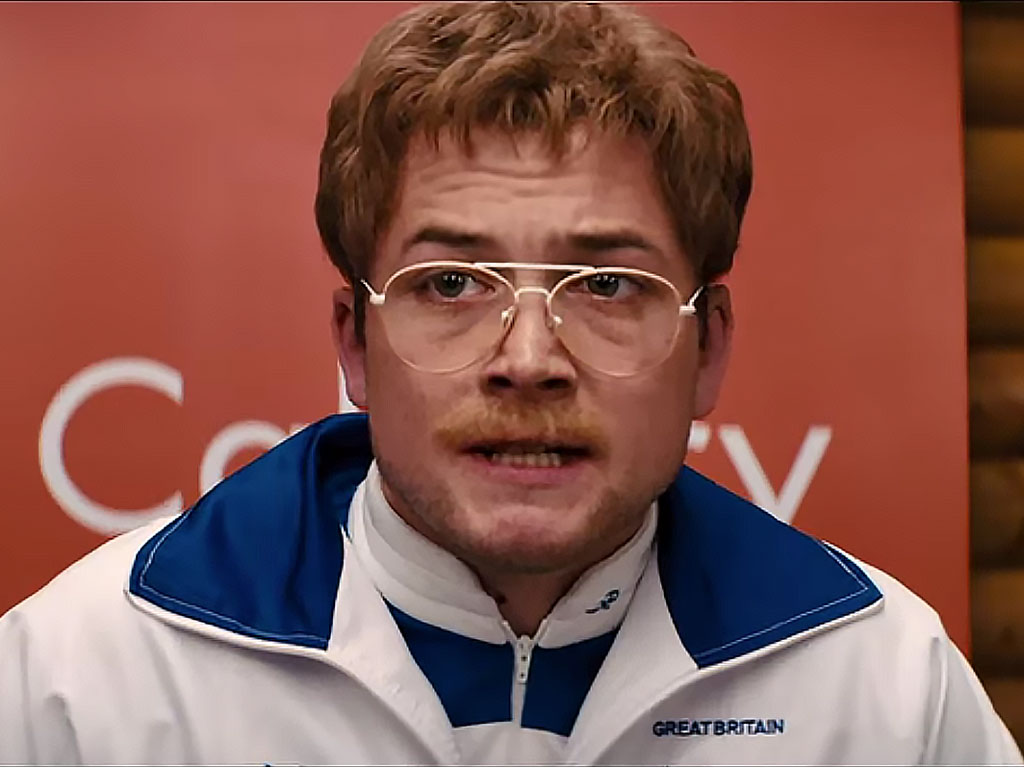 These days, Edwards works as builder and plasterer and gives motivational talks. Although he never qualified for the Olympics again, Edwards still remains quite passionate about the sport and goes skiing several times a year. In fact, earlier this month he ski jumped for the first time in 19 years while on a trip in Albertville, France.
"It was lovely to get that old feeling back of when you're standing at the top of the jump and you're scared stiff and you gotta go down and try to land," he says. "It was great fun. I loved it."