The suspect in
the death of Florida priest Rene Robert
told reporters he believes people will forgive him and added that he has mental problems.
"If anybody loves Father Rene, they'll forgive me because he was a man of God, and forgiveness is forgiveness," the suspect,
Steven Murray
, 28,
told reporters
while being led away in handcuffs from a courthouse in Burke County, Georgia, where he is being charged with murder.
He added, "I have mental problems and I lost control of myself. I apologize."
On Monday, just over a week after the 71-year-old Robert had been reported missing, Murray led authorities to Robert's body in a remote, wooded area in Burke County, Georgia,
according to a press release by the Georgia Bureau of investigation
. The release said dental records confirmed it was Robert's body and that the cause of death was multiple gunshot wounds.
Murray had been detained in South Carolina as a person of interest the previous Thursday after he was allegedly spotted driving Robert's car. Following a foot chase, police dogs and helicopters allegedly tracked Murray down in a nearby wooded area. He was charged with fleeing and attempting to elude.
St. John's, Florida, County Sheriff David Shoar
said at a Monday press conference
that Murray's alleged motive is still unknown.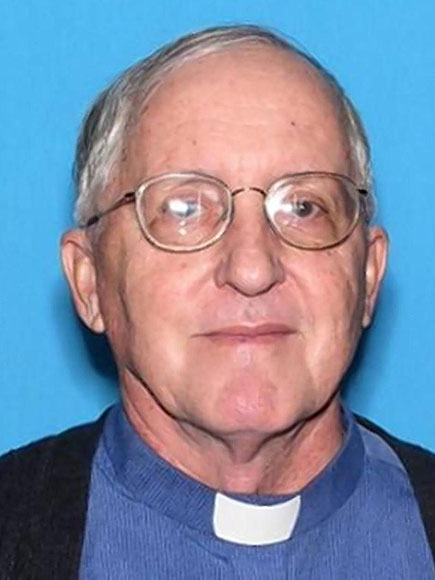 St. John's Co. Sheriff's Office
•
Want to keep up with the latest crime coverage? Click here to get breaking crime news, ongoing trial coverage and details of intriguing unsolved cases in the True Crime Newsletter.
In a statement
, Bishop Felipe J. Estevez of the Diocese of St. Augustine said, "Father Rene was a humble and generous servant of our Lord and he shared his many gifts with the poor, the deaf community and with individuals whose lives have found themselves in jail or imprisoned. He put his faith into action through the corporal and spiritual works of mercy."
"To those whom he ministered, Father Rene will be remembered for his kindness and endless love for them."