Renée Zellweger
avoids social media, but that hasn't stopped her from becoming a trending topic on
Twitter
.
The actress, 45, made a rare red carpet appearance Monday at the
Elle
Women in Hollywood party in Beverly Hills – and quickly incited widespread chatter online with what many viewed as a new look.
Looking fit in a dress by her longtime favorite designer, Carolina Herrera, Zellweger was upbeat as she posed for photographers and mingled at the event, where she introduced actress Gugu Mbatha-Raw, her costar in the upcoming thriller
The Whole Truth
– and raised a few eyebrows.
Among the guests there, "some almost didn't recognize her," an attendee tells PEOPLE.
It was the second high-profile event in as many days for the Oscar winner, who has been stepping back into the spotlight after staying largely under the radar for the past few years.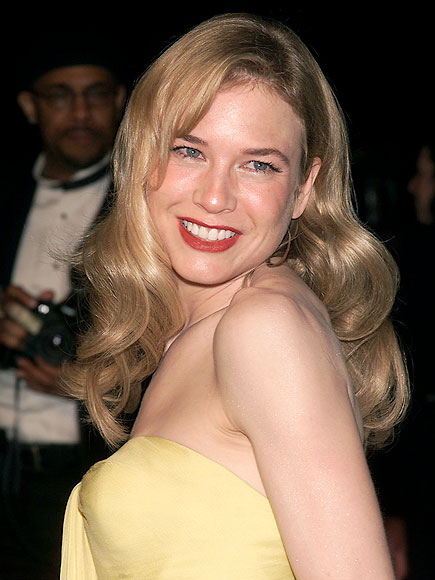 Evan Agostin / ImageDirect / Getty
On Sunday, she joined
Reese Witherspoon
, Emmy Rossum and others in the
Walk to Defeat ALS
to support veteran publicist Nanci Ryder, who was diagnosed in August.
Zellweger is returning to the big screen again next year in
The Whole Truth
, her first film since 2010. She's also signed for a role in the upcoming drama
Same Kind Of Different As Me
, according to
Deadline Hollywood
.
At the Walk to Defeat ALS event, however, an onlooker said the actress was perfectly recognizable.
"She did look like herself," the observer said. "Fresh-faced, cheerful. Everyone knew it was Renée Zellweger."
The star attended the event with her boyfriend, Doyle Bramhall, to support Ryder, one of her closest friends. Although she's famed for her shyness, Zellweger gamely posed for picture after picture with fans, chatting amiably with strangers and hugging those who approached her to tell stories of their struggle with the disease.
Renée Zellweger: Her Changing Looks!