Step aside Fab Four!
Rihanna
's No. 1 smash "Work," featuring Drake, has just secured its ninth week at the top of the
Billboard Hot 100
– meaning that Rihanna has now spent more weeks at the top of the chart than
The Beatles
.
Overall Rihanna has now racked up an impressive 60 weeks at the Billboard summit – one week more than The Beatles total of 59 weeks.
It also means that Rihanna – who made
a surprise appearance at the Coachella Music Festival
alongside
Calvin Harris
on Sunday – is now second on the list of all-time US chart toppers, behind
Mariah Carey
, who stands proudly at the top with a stunning 79 weeks of chart success.
The only other artist who comes close is
Elvis
, with a total of 79 weeks – although these mostly occurred before the creation of the Billboard Hot 100.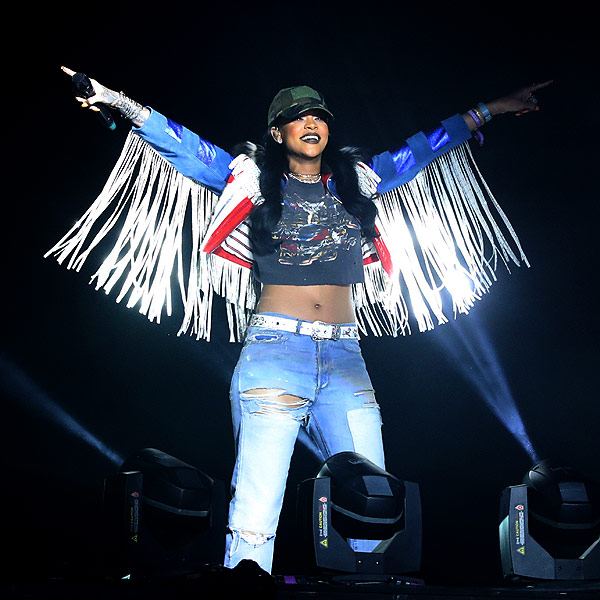 Mark Davis / Getty Images for Coachella
Sir Paul McCartney
has no need to worry just yet though: The Beatles remain the No. 1 Billboard act of all time, with 34 top 10 hits and 50 top 40s. The Fab Four also hold the record for most No. 1s in a calendar year (six in 1964) and are the only artists to ever secure all top five positions of the Hot 100 simultaneously.

Rihanna's chart breaking success is a timely piece of positive news for the singer. Her ex-boyfriend
Chris Brown
recently revealed that he will release
Welcome to My Life: The Official Chris Brown Documentary
, which will detail the infamous night
he assaulted
Rihanna before the 2009 Grammys.
"I went from being on top of the world, No. 1 songs, being kind of like America's sweetheart to being Public Enemy No. 1," the R&B star
said in a preview
that aired Sunday night.
"I felt like a f---ing monster," he said. "I was thinking about suicide, I wasn't sleeping, I barely ate ... If there was ever a doubt in your mind Chris Brown was done, he was finished ... I wouldn't bet on it."