Rob Thomas
's wife has been a little unwell in recent months, but the singer says she's on the road to recovery.
"She's turning a corner, I think," Thomas, 44, told PEOPLE of spouse Marisol Maldonado – who
in September underwent surgery to remove a lesion from her brain
– on Tuesday at Live Nation's
National Concert Day
event at Irving Plaza in New York.
"She's a very resilient bird," the singer adds. "Tomorrow we're gonna go to this movie premiere, and she'll go out and look fabulous and no one would have any idea what she goes through at home. But hopefully by the time this summer's over, she'll be back to her normal self, which will be really nice."
With his wife on the mend, Thomas will embark on his latest solo tour – which was
originally postponed
due to her health scare – this summer
with longtime pals Counting Crows
.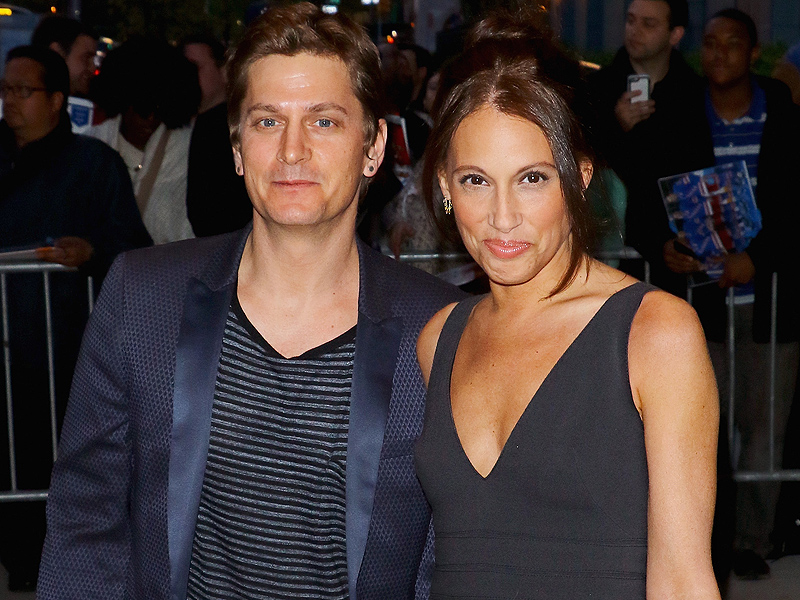 "I've been friends with those guys for like 20 years, so it's really just a chance for a group of friends to get together and catch up and have a really good time and bring out our families," Thomas says of the string of shows, running from July through September.
"It's a much more PG-13 version of what it used to be but still a really good time," Thomas adds. "Now your families are out. Our idea of partying is just staying up until 8 in the morning, playing each other music and drinking a little to much. That's our 'whoo!' time – nothing too crazy, but you still get to live in a zone that you wouldn't if you had a normal 9-to-5 job."
For a full list of tour dates, click
here
.