Robert Pattinson:
actor, model – journalist?
The 29-year-old may be able to add another profession to his resume after conducting a hard-hitting interview with his friend and fellow Englishman Jamie Bell for the latest issue of
Interview
magazine.
Bell joked that he was less than impressed by his interviewer, saying, "I expect f------ Charlie Rose."
But Pattinson made it clear early on in the expletive-laden interview that he didn't want to discuss the actor-dancer's film career – like his award-winning role in 2000's
Billy Elliot
.
"Let's only talk about your personal life," Pattinson joked. "Your crack usage. Who are you f------? Okay?"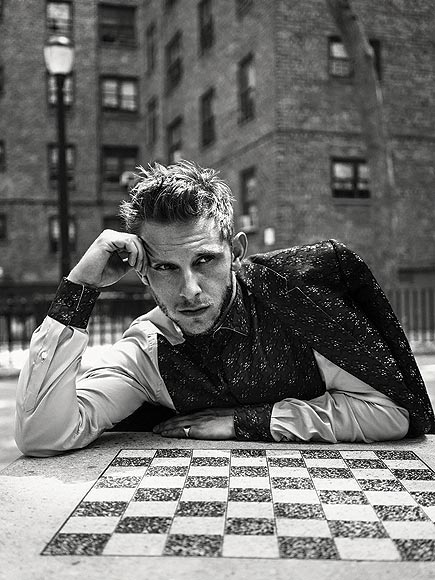 Courtesy Interview Magazine
As it turns out, the
Jane Eyre
actor's roles may be racier than his reality. Bell described his collection of work as "odd," saying his character "K" in Lars von Trier's
Nymphomaniac: Vol. II
was primarily "f------ girls and doing blow."
Pattinson – who described Bell's spirit animal as "a very excitable lamb" and said he was one of the "most humble people he's ever met" – also asked the actor how he managed to steer clear of the dangers of being a child star.
RELATED VIDEO: Robert Pattinson's Hottest Stares
"I get asked a lot in interviews, you know, 'How come you're not, like … in rehab or anything?' I probably should be," said Bell, who rose to fame after being cast as Billy Elliot at age 14. "The pitfalls of child actors ... It was drilled into me when I was a kid: 'You have to be you, and you must be the best version of yourself.' "
"I think my demons are my demons, and we all have them, and we work on them," he added. "I'm always reminded to be humble and have humility. Because it's a great trait."