Ronda Roussey is pretty much the total package – she's an incredible fighter, she's not afraid to speak her mind, she's funny and she's incredibly beautiful. (Like,
Sports Illustrated: Swimsuit Edition
-esque beautiful. She's also had the most incredible year since she knocked out fellow fighter Cat Zingano on Feb. 28 of last year. Keep reading to find out more about this accomplished and ferocious athlete.
1. Keep Your Arms Away from Her
Despite
being defeated by Holly Holm
in November, Rousey is still a notoriously tough fighter. Before her match with Holm, she won nine of her 11 fights by locking her opponent into an arm bar submission hold. (The other two she KO'd.)
It took her 14 seconds take out Zingano with an arm bar last February
.
2. She's a Trash-Talker, but a Courteous One
Rousey
got some early press for trash-talking her opponents
– she refused to shake hands with Miesha Tate after a recent fight – but insists the publicity it gets is good for the sport as a whole. Last year, though, she offered Zingano a rematch immediately after their fight, saying
in a post-fight interview
that she felt bad about beating her in such an anticlimactic fashion.
3. She Beat Up Her Director Once
Rousey made her feature film debut in 2014's
The Expendables 3
. Director Patrick Hughes took a punch from her on set before her first scene –
he says he was trying to help her work off some nervous energy
– that ended up breaking one of his ribs. Rousey will be onscreen next in
Furious 7
and the
Entourage
movie. Hopefully her costars learn to keep their guards up.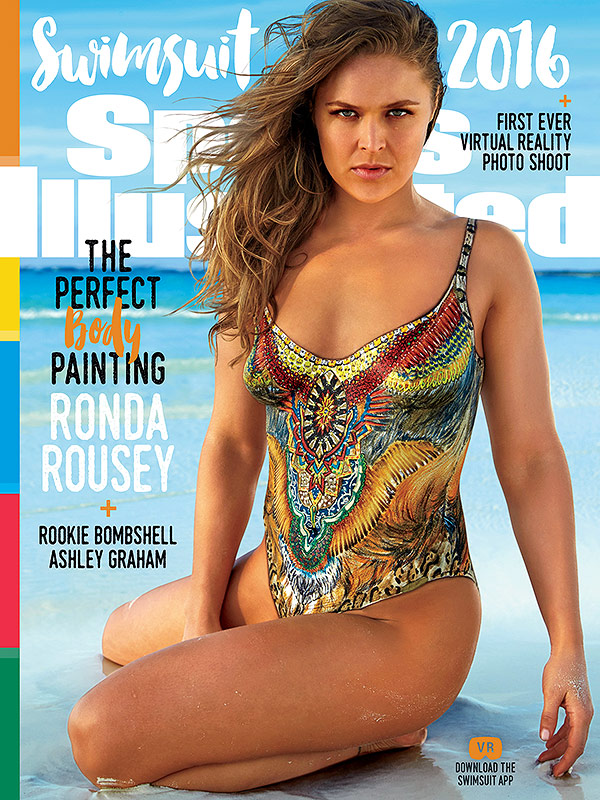 Frederic Pinet / Sports Illustrated
4. The Apple Doesn't Fall Far From the Tree
Rousey started training in judo when she was 11, with her mother. Among her more whimsical memories of training with her mom:
She recalls her mother jumping on top of her in the morning
"and being like, "Always be ready. Arm bar now! … She would wake me up from sleep to do arm bars."
5. She Inherited Her Nickname from a Pro Wrestler
Rousey's nickname, "Rowdy," is both alliterative and appropriate. She got it from some childhood friends, but felt awkward because it came from famous professional wrestler "Rowdy" Roddy Piper. The pair shared a trainer, "Judo" Gene Lebell, who arranged a call between the young fighter and the legend during which Rousey asked for his permission to use the nickname. "She was so, so excited,"
Piper told Vice
, "saying, 'Would you mind? I'll make you proud and I'm giving it everything you got.' And I said, 'You go, gal. You go!'"