Before
Ronda Rousey
was a UFC champ and appeared on the cover of the
Sports Illustrated swimsuit issue
she was living in a less than glamorous house in Venice Beach, California.
In a new clip from an upcoming documentary on the athlete,
In Her Father's Eyes
, shared with
USA Today
, Rousey gives a tour of her "hellish" home in 2011.
"People eat here apparently," she says, while providing a tour of the kitchen. "I don't know how we haven't come up with a new strain of cholera or something."
The
mixed martial artist
then shares a note she made to "describe the personality of our kitchen."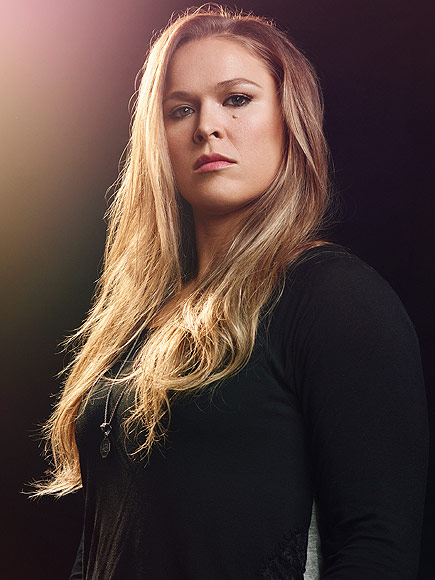 Bret Hartman / For The Washington Post / Getty
"I don't know what our garbage disposal must think of us," it reads.
"They are tearing this house down right after we move out. So as soon we found out we were like, 'Well, who gives a s---. They're tearing down the house.' So we kind of let it all go to hell," she says. "But it was already kind of hellish when I moved in. I didn't make it like this."
RELATED VIDEO: Ronda Rousey Reveals You Can Go to the Bathroom After Having Your Body Painted!
Rousey also reveals filmmakers Gary Stretch and Peter Antico assumed they had the wrong address when they came to visit her.
"We were like, 'Where are we?' " Stretch tells
USA Today
. "It didn't look like the kind of place where someone was actually living. It was like a jungle outside and looked like it was about to fall down."
But the producer says Rousey's living situation was all "part of Ronda's story."
"She is a strong and confident woman and we first met her at a time when she was still finding her way," he says. "She may not have had much financially but she had this drive and spirit and determination. That is why she has become as big as she is. She made it happen herself."