Joey and Rory Feek
know the end of her
brave battle with terminal cancer
is near.
In a heartfelt letter Rory posted to his website
This Life I Live
on Thursday, the loving husband reflects on the pair's highs and lows since forming their
country act Joey+Rory
on CMT's singing competition
Can You Duet
in 2008.
"Now all these years later, as I sit here with my laptop at the dining room table and my beautiful wife sleeping peacefully in the next room, I find myself looking back at that moment," writes Rory, 50, from Alexandria, Indiana, where Joey, 40, has chosen to
bond with friends and family
while
preparing for her death
.
Rory explains that he's thankful for "all the extra days and weeks that we've been given together" after Joey's "doctors here didn't expect Joey to make it to
Thanksgiving
." Still, he can't help but think about the reality facing him and their loved ones – including their
daughter Indiana, 23 months
, and his children from a previous relationship,
Heidi, 29, and Hopie, 27
. "I cannot even begin to imagine going home to Tennessee without Joey, or living my life and raising Indy without her, but I know that day is coming," he shares.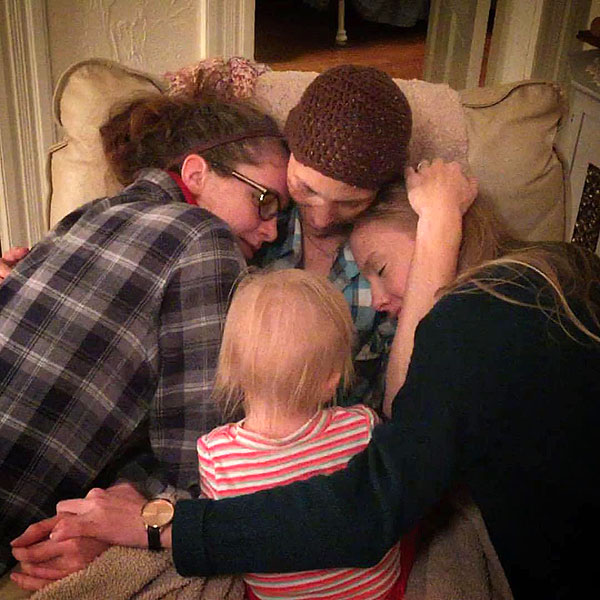 As her final chapter comes to an end, Joey and Rory have "hard questions" about life and death – "and we don't have any answers for them," Rory writes. "But still, we have faith – we choose to believe. That's why they call it faith. If we knew all the answers, no faith would be required."
Part of what gives Rory faith is seeing God's impact on their life together. "Back in early 2008, when Joey and I first started singing together, I was a songwriter and she was an aspiring singer," pens Rory. "We had been married for five years, but Joey's dreams of following in her musical hero
Dolly Parton
's footsteps had eluded her. She had all but given up on music and was working every day at Marcy Jo's Mealhouse, our little family-owned cafe Joey had started with my sister just down the road from our farmhouse." Rory adds: "Little did she know that while she [was] waiting on tables, God was waiting for the right timing to make her dreams come true."
Titled "The Power of the Plus-Sign," Rory's post largely focuses on "the [pluses] in our life" after choosing their stage name Joey+Rory. "What we were actually adding into the equation that day in 2008 was God," he says. "It was faith that we were adding – a willingness to trust Him and be okay with whatever He had in store. That's where the power is."
In the years since launching their career and sharing her heartbreaking struggle with cancer, the
Grammy-nominated couple
have inspired countless supporters with their
journey in music and marriage
– "but God brings the magic," Rory insists. "He takes those gifts and adds in His timing and mixes it with all the years of joy and hardship and smiles and pain we've had, and He makes something bigger. And so Joey and I do our best to only see the plus's in our life."