RuPaul
loves a good dramatic photo shoot, but the reality competition host got more of a story than he was expecting when he reunited with his show's past winners.
"The power went out during the shoot," RuPaul says in the current issue of PEOPLE. "Hollywood had a major power outage that blacked out our studio for several hours."
But that setback provided an unexpected bonding opportunity for him and the past eight winners of
RuPaul's Drag Race
.
"As we were waiting for the power to come back on, the past winners – in full drag and in broad daylight – sat in a circle smoking and swapping war stories," he explains. "It gave us a chance to stop, look each other in the eyes, and take a moment to realize how far our little show has come. How it has changed all of our lives. We couldn't have planned a better reunion."
The reunion photo – exclusively revealed in the pages of PEOPLE – was organized as part of the Logo reality competition's
eighth season
premiere and upcoming 100th episode.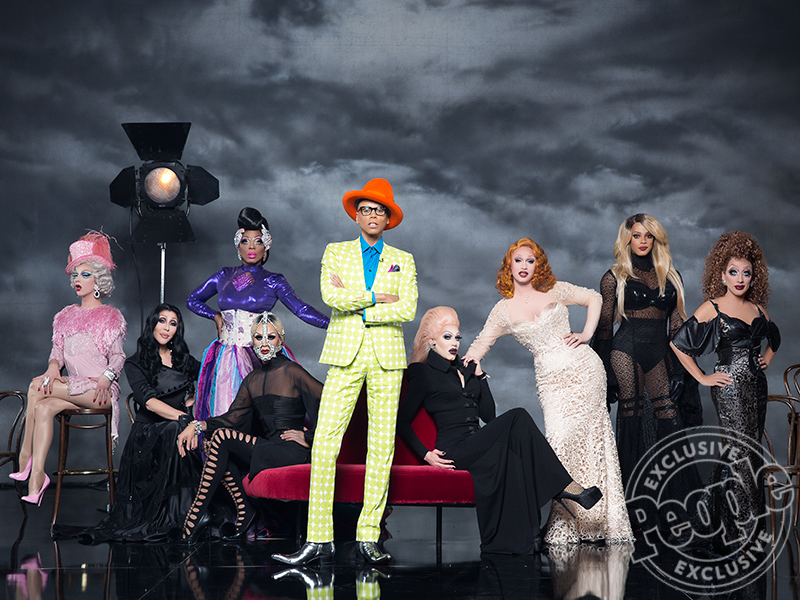 "It means we're doing something right. On Logo, in the United States, and around the world," he says of hitting the milestone. "
Drag Race
airs in over 200 countries. And I'm so grateful that the fans still want more. I'm tearing up just thinking about it."
RuPaul, 55, also gets emotional thinking of all the drag queens who have been a part of the show over the years.
"The legacy of the show is, was, and will always be the brave and talented queens that have appeared on our show," he says. "There are no losers on
Drag Race
. From the very first queen eliminated, Victoria "Porkchop" Parker, to this season's 100th contestant, our show celebrates a breathtaking array of drag artistry."
"I always say, any man who walks out of the house in a pair of heels and a pussy cat wig is my hero," he continues. "But to do that on TV – to inspire and entertain the children – makes each of these queens my superhero!"
Season 8 of
RuPaul's Drag Race
premieres March 7 at 9 p.m. ET on Logo.