For a long time,
Ryan Adams
was not amused by the similarity between his name and that of Canadian rocker Bryan Adams. In 2002, he had a fan thrown out of a venue for yelling a request for "Summer of '69," and
he told Spin in 2006
that he had to go "into therapy" because of Bryan Adams-related heckling at his shows.
But it seems like he's made peace with it now.
Adams told The Globe and Mail
recently that "Bryan Adams was a totally huge part of everything that I am musically," adding that he "challenges anyone to put on 'Run to You' and let that wash over you in a pair of headphones," going on to describe the song as "fire-hot."
With that in mind, it should come as no surprise that
Adams
covered that very same song during a recent appearance in Santa Barbara, California. Understandably, we're all very happy about it.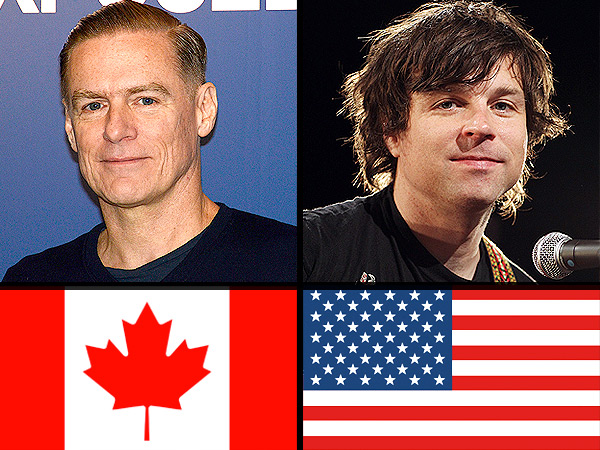 Getty(2); Flags: Wikimedia